"Nobody knew what it was like to be torn between what it meant to be human and what it meant to be Pack better than me." 
Title: Raised By Wolves
Author: Jennifer Lynn Barnes
Series: Raised By Wolves # 1
Publication: June 8th 2010 by EgmontUSA
Pages: 432
Source: Purchased
Summary from Goodreads:
Adopted by the Alpha of a werewolf pack after a rogue wolf brutally killed her parents right before her eyes, fifteen-year-old Bryn knows only pack life, and the rigid social hierarchy that controls it.  That doesn't mean that she's averse to breaking a rule or two.  
But when her curiosity gets the better of her and she discovers Chase, a new teen locked in a cage in her guardian's basement, and witnesses him turn into a wolf before her eyes, the horrific memories of her parents' murders return. Bryn becomes obsessed with getting her questions answered, and Chase is the only one who can provide the information she needs.
But in her drive to find the truth, will Bryn push too far beyond the constraints of the pack, forcing her to leave behind her friends, her family, and the identity that she's shaped?
---
My Thoughts:
This is one of my favorite book series of all time. It's not perfect, it's not the best, but reading it is like coming home after a long, long time away. These books, Bryn's story, is just so darn good. It pushes and pulls and takes from you until you're not sure you've got anything left to give. It makes you scream and laugh and cry, really cry, because this series is the epitome of a bittersweet ending. I honestly don't know why I reread these when I know what's coming… oh wait, yeah I do, CAUSE THIS SERIES IS FREAKEN AMAZING!
Raised By Wolves is part of the Golden Age of YA, you know that era of Twilight and Hunger Games. I guess that's why this book isn't as well-known, though it totally should be. Barnes' writing is superb, the characters are so lively and wonderful, and the plot and the whole damn thing is a thrill ride. This book took everything I love about werewolves and took away the pretty, romanticized version. These guys are scary, brutal, and efficient. The way it's all laid out, the pack mentality, the mental bonds, the mechanics of being a wolf – is probably the best execution of these ideas.
I totally realize my review is kind of all over the place, and that's because I love this book so damn much I don't know how to get that across. This is the kind of book you have to read. You have to delve into Bryn and the Pack. You have to slowly fall in love with Devon, Lake, and Chase. You have to coo at Ali's twins. You learn to love, and you love them deeply. One of the biggest strengths this book has, this series has, is its devotion to the characters and their individual arcs. Everything is so thought out, so carefully planned and crafted, it's a masterpiece of YA.
If you haven't picked this series up yet, I highly recommend doing so. It's worth it. The journey you're about to go on is one of epic proportions disguised as a romance… but it's so, so much more.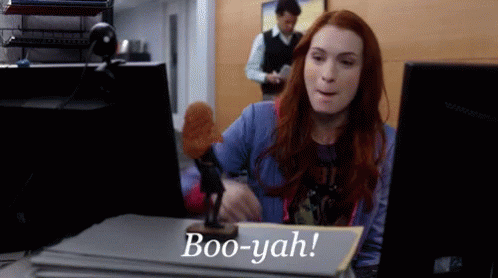 ---