Title: What Goes Up
Author: Katie Kennedy
Series: Standalone
Publication: July 18th 2017 by Bloomsbury USA Childrens
Pages: 336
Source: Netgalley
Summary from Goodreads:
Rosa and Eddie are among hundreds of teens applying to NASA's mysterious Multi-World Agency. After rounds of crazy-competitive testing they are appointed to Team 3, along with an alternate, just in case Eddie screws up (as everyone expects he will). What they don't expect is that aliens will arrive from another dimension, and look just like us. And no one could even imagine that Team 3 would be the only hope of saving our world from their Earth-destroying plans. The teens steal the spacecraft (it would be great if they knew how to fly it) and head to Earth2, where the aliens' world and people are just like ours. With a few notable exceptions. 
There, the teens will find more than their alternate selves: they'll face existential questions and high-stakes adventure, with comedy that's out of this world.
---
Thoughts and Feelings:
I'm sad to say that I have some very mixed feelings about this book. I read Kennedy's debut book when it came out, and I enjoyed it – and I hoped that the enjoyment would carry itself over into this new adventure. All the aspects that I loved about Kennedy's writing – the humor, the honesty, and the pacing – were there in What Goes Up. However, What Goes Up was lacking in the character department, as well as in the overall plot – I'll get into that in a bit. Long story short: while I found What Goes Up to be entertaining, it wasn't necessarily good.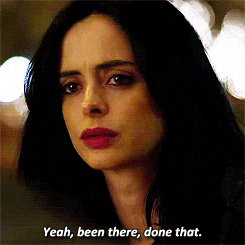 My biggest issue with this book, and the primary reason I cannot stand behind it, is that the first half reads like a blatant copy of Divergent. The characters must complete tasks and challenges to prove themselves worthy of being chosen to join the special task force… Dauntless, anyone? In addition, some of the main testing includes blood pounding psychological tests centered on controlling fear with logic. Furthermore, just as the testing wraps up and the "winners" are set to be announced, kaboom! the whole world changes and the last characters standing must fight together rather than against each other to save the world from a corrupted evil… Oh wait.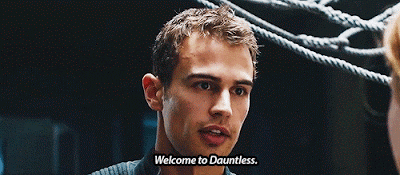 So, while the book may be exciting and stimulating and somewhat of an adventure, I personally couldn't get past the similarities to another favorite book series of mine – which quickly became a deal breaker. The latter half of the book is entirely its own, I'll give that some credit, but as for the competition story line, that there is a no no for me. Go ahead and try this book if you like, I won't stop you. Besides, I'd love to hear what you think about it as well.