"Patience and Silence had one beautiful daughter. And her name was Vengeance." 
Title: Gemina
Authors: Amie Kaufman and Jay Kristoff
Series: The Illuminae Files # 2
Publication: October 18th 2016 by Alfred A. Knopf Books for Young Readers
Pages: 608
Source: Purchased
Summary from Goodreads:
Moving to a space station at the edge of the galaxy was always going to be the death of Hanna's social life. Nobody said it might actually get her killed.
The sci-fi saga that began with the breakout bestseller Illuminaecontinues on board the Jump Station Heimdall, where two new characters will confront the next wave of the BeiTech assault.
Hanna is the station captain's pampered daughter; Nik the reluctant member of a notorious crime family. But while the pair are struggling with the realities of life aboard the galaxy's most boring space station, little do they know that Kady Grant and the Hypatia are headed right toward Heimdall, carrying news of the Kerenza invasion.
When an elite BeiTech strike team invades the station, Hanna and Nik are thrown together to defend their home. But alien predators are picking off the station residents one by one, and a malfunction in the station's wormhole means the space-time continuum might be ripped in two before dinner. Soon Hanna and Nik aren't just fighting for their own survival; the fate of everyone on the Hypatia—and possibly the known universe—is in their hands.
But relax. They've totally got this. They hope.
Once again told through a compelling dossier of emails, IMs, classified files, transcripts, and schematics, Gemina raises the stakes of the Illuminae Files, hurling readers into an enthralling new story that will leave them breathless.
---
Whirlwind of Thoughts: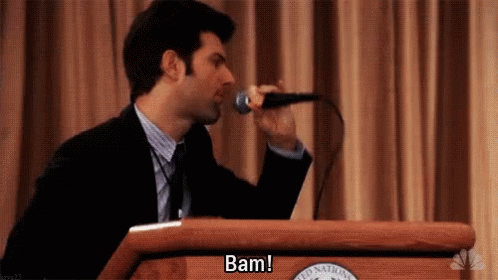 Holy crapola. I was in love with Illuminae from day one. It took my breath away, brought a whole new meaning to the word anxiety, and gave me some seriously bookish nightmares. Now, it's sequel Gemina has done just the same – times three.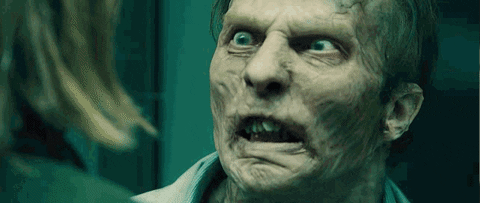 I have to admit, though, as much as I loved Gemina, I seriously missed the zombie/crazy/murder aspect from the first book. That's what got me so hooked in the first place. Despite that, the bad murder babies in this book are no less scary than the crazy zombie mobs from book one. In fact, cogitative, reasonable, and strategic murderous soldiers is almost more frightening than mindless crazies that like to chop people up with fire axes.
In addition to the new enemy, Gemina gives us a different cast of wonderful characters: Hanna and Nik. I love them just as much as I adore Kady and Ezra. Hanna is amazing, wonderful, and badass. She is full of surprises, and, trust me, you don't want to get on her bad side. There is also Nik, a mafia kid who's done prison time and is currently in the middle of an illegal drug run on the space station. Two unlikely allies come together and all that jazz…. I SHIP IT SO HARD.
The story is also a continuation of the first book, but it takes place on jump station Heimdall rather than a space ship like Illuminae. It's sciency with wormholes, black holes, and multiple dimensions. Add all that to the middle of a terrifying game of cat and mouse, but the cat is a damn lion, and BAM! Gemina. 
Honestly, nothing I say can do this book – this series – justice. If you haven't read them yet, get on it!
---