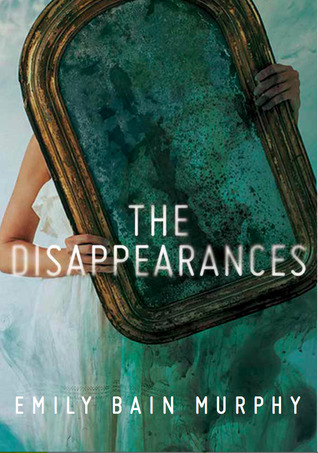 "What needs darkness to grow instead of light?" she asked me one night when we were younger.
"I give up," I finally said.
"Isn't it obvious?" Her eyes flashed more silver than gray. "Secrets"
Title: The Disappearances
Author: Emily Bain Murphy
Series: Standalone
Publication: July 4th 2017 by HMH Books for Young Readers
Pages: 400
Source: Netgalley
Summary from Goodreads:
What if the ordinary things in life suddenly…disappeared?
Aila Quinn's mother, Juliet, has always been a mystery: vibrant yet guarded, she keeps her secrets beyond Aila's reach. When Juliet dies, Aila and her younger brother Miles are sent to live in Sterling, a rural town far from home–and the place where Juliet grew up.
Sterling is a place with mysteries of its own. A place where the experiences that weave life together–scents of flowers and food, reflections from mirrors and lakes, even the ability to dream–vanish every seven years.
No one knows what caused these "Disappearances," or what will slip away next. But Sterling always suspected that Juliet Quinn was somehow responsible–and Aila must bear the brunt of their blame while she follows the chain of literary clues her mother left behind. 
As the next Disappearance nears, Aila begins to unravel the dual mystery of why the Disappearances happen and who her mother truly was. One thing is clear: Sterling isn't going to hold on to anyone's secrets for long before it starts giving them up.
---
A Listical of Thoughts:
This book is impossible to describe. One can only experience it, trust me.
MAGICAL REALISM (Which isn't a reason, but it really is)
Beautifully handled mystery. It doesn't unfold all at once, and it's hard to pick up on all the pieces which makes for some really wonderful surprises.
The writing is ridiculously gorgeous – seriously. The writing in this book is making me fall in love with magical realism all over again.
The Disappearances has it all: heartbreak, thrills, love, mystery, and laughter.
The world building alone was mind blowing – the small, little town was so compelling and it crafted the perfect atmosphere for the story.
SIBLING RELATIONSHIPS! Ugh. Well done.
How many times can I say magical before you read it?