Title: Trusting You & Other Lies
Author: Nicole Williams
Series: Standalone
Publication:  June 20th 2017 by Crown Books for Young Readers
Pages: 304
Source: Netgalley
Summary from Goodreads:
Phoenix can't imagine anything worse than being shipped off to family summer camp. Her parents have been fighting for the past two years—do they seriously think being crammed in a cabin with Phoenix and her little brother, Harry, will make things better?
On top of that, Phoenix is stuck training with Callum—the head counselor who is seriously cute but a complete know-it-all. His hot-cold attitude means he's impossible to figure out—and even harder to rely on. But despite her better judgment, Phoenix is attracted to Callum. And he's promising Phoenix a summer she'll never forget. Can she trust him? Or is this just another lie?
---
My Thoughts:
I am blown away by how thoroughly I enjoyed this book. I expected to like it. I expected to smile and laugh and swoon a bit. I did not expect the randomly laughing out loud in public, grinning like an idiot, and swooning so hard I reached space type experience from this book. Trusting You & Other Lies is one of the best contemporary romances I've read yet this year. It handles romance, sure, but it also covers family and trust and building relationships from the ground up. It's heartfelt, funny, and surprisingly heart wrenching at times. Trusting You & Other Lies is one of those books I am damn sure happy I found and picked up.
Me on the outside:
Actually me: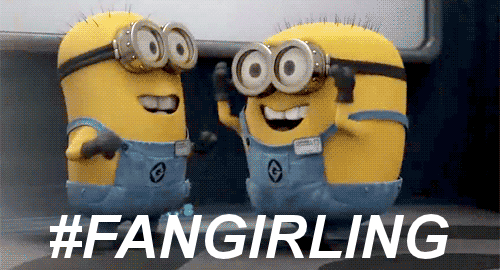 I think one of my favorite parts of the book, hands down, was Phoenix's relationship with her younger brother. It was so refreshing to see a relationship like theirs! No animosity, just good ol'fashioned sibling love. You take care of me, I take care of you, I've got your back sort of greatness – oh, and he's about ten years younger than she is. But, beyond that, the way they handle each other – the earning of trust, the explanation of the world, etc. Everything was just so… special? I can't even think of a word to describe it. I love it, simple as that.
Another aspect of Trusting You & Other Lies I adored was Callum, obviously. He wasn't perfect, and neither was Phoenix, but they worked it out. I loved seeing them grow together, accept each other, and learn. I loved seeing the two of them come together and figure out their problems. They might have blown up a bit, but don't we all? The greatness was in seeing them work it out after, seeing them talk. They talked it out like rational human beings. It's amazing what happens when people try that. I wish more YA romances featured rational problem solving and basic communication as the answer to relationship problems rather than grand gestures (as much as I love my RomCom grand gestures).
But, hey, long story short: READ THE BOOK! Trusting You & Other Lies is powerful where it counts, cute where it hurts, and amazing everywhere else. It's much more than your standard romance, and I will never forget it.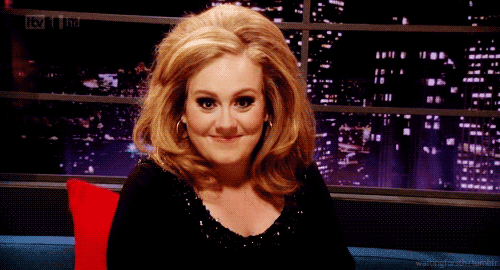 ---