"You can't make your own path with your eyes closed."
Title: Letters to the Lost
Author: Brigid Kemmerer
Series: Standalone
Publication: April 4th 2017 by Bloomsbury USA Childrens
Pages: 400
Source: Netgalley
Summary from Goodreads:
Juliet Young always writes letters to her mother, a world-traveling photojournalist. Even after her mother's death, she leaves letters at her grave. It's the only way Juliet can cope.
Declan Murphy isn't the sort of guy you want to cross. In the midst of his court-ordered community service at the local cemetery, he's trying to escape the demons of his past.
When Declan reads a haunting letter left beside a grave, he can't resist writing back. Soon, he's opening up to a perfect stranger, and their connection is immediate. But neither Declan nor Juliet knows that they're not actually strangers. When life at school interferes with their secret life of letters, sparks will fly as Juliet and Declan discover truths that might tear them apart.
---
My Thoughts:
Who needs Romeo and Juliet when we've got Juliet and Declan? I loathe Romeo and Juliet, and the only similarity (cause this is not a retelling) is that the heroines name is Juliet and that there is a romance involved. I have found my favorite Juliet, the name is saved everyone. Yay! I didn't know what to expect from this book. I adore Brigid Kemmerer's writing. I adore her Elementals series – so this was sort of new territory. Letters to the Lost is uplifting, poignant, and powerful. It is so much more than I expected, and I enjoyed every moment of exploration.
This is a story about grief and guilt and friendship. Juliet is trying to move on after her mother's death, and Declan is still struggling with the death of his sister and the choices that lead to two nights in a cell and community service cleaning graves at the cemetery. They come together in one of the cutest meet-cute-esque ways ever: letters. Juliet writes letters to her mother and leaves them on her grave, and one day Declan – rather than throwing the paper away like he is supposed – reads it and responds. Ta Da! Letters turn to emails and emails turn to private messages. The relationship builds and builds… only they don't know who they are talking to on the other end. Juliet practically hates Declan in real life, and Declan practically hates her in return. They're like oil and water, but mix in a little brownie mix and you've got a delicious, molten emotional journey that wins the brownie baking championship.
The relationship between Juliet and Declan, and with all of the other characters like Rev (whom I adore… and is supposed to be getting his own book?) is astounding. Everything is so real and raw and human. I can honestly tell you reading a book where a characters struggles with grief so vividly has never affected me like this one has. A scene with Juliet and her father just made me lose it. All of a sudden, I was there. I was feeling these things, too. I mourned. I cried. There was a scene like this for every character – a scene where I was no longer myself and I was right there, beside them. It was amazing. This is the power of Kemmerer's writing.
Letters to the Lost is so much more than a romance. It deals with familial relationships, friendship, and perception. It deals with grief and guilt and love. Letters to the Lost is beautifully touching and real. It is a powerful journey to the discovery of safety and love and comfort in someone you never expected. It is a story of acceptance. Letters to the Lost is the type of book that will get to you in places you didn't know were possible.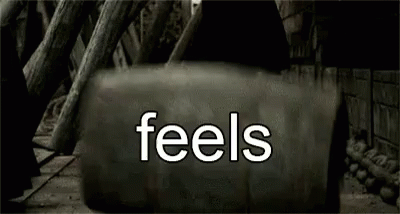 ---