"Popularity is more than looks. It's not clothes, hair, or even possessions. When we let go of these labels, we see how flimsy and relative they actually are. Real popularity is kindness and acceptance. It is about who you are, and how you treat others."
Title: Popular
Author: Maya Van Wagenen
Series: Standalone
Publication: April 15th 2014 by Dutton Children's
Pages: 272
Source: Purchased
Summary from Goodreads:
Can curlers, girdles, Vaseline, and a strand of pearls help a shy girl become popular?
Maya Van Wagenen is about to find out. 
Stuck near the bottom of the social ladder at "pretty much the lowest level of people at school who aren't paid to be here," Maya has never been popular. But before starting eighth grade, she decides to begin a unique social experiment: spend the school year following a 1950s popularity guide, written by former teen model Betty Cornell.
The real-life results are hilarious, painful, and filled with unexpected surprises. Told with humor and grace, Maya's journey offers readers of all ages a thoroughly contemporary example of kindness and self-confidence, along with a better understanding of what it means to be popular.
---
A Listical of Thoughts:
My first nonfiction book, yay!
Oh… it's like a diary? Cool
IT IS ACTUALLY HER DIARY. This feels way more private.
School is the armpit of life.
People are assholes. Gosh, this brings back some of my worst memories.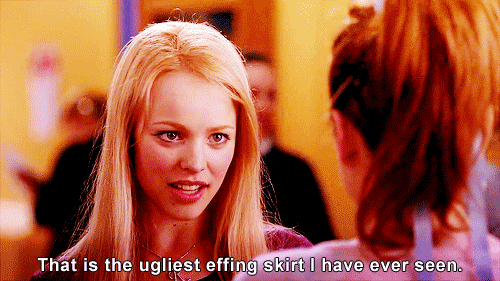 What does it meant to be popular? I got chu Maya. I, too, know what it is not.
Social hierarchy based off athletic ability = ancient and primitive. Five million yesses
I really don't like Kenzie. She's sort of a hateful friend? How horrible.
I am very tempted to use that lunch menu, with a few alterations of course.
FRIED FOOD IS FATTENING… so?
Great point: adults really don't treat teens like equals or people worth talking to. Most of the time, there are always exceptions.
Does wearing my hair up all the time make me fuddy-duddy about fashion, too? Darn.
Her pigtails were cute. LEAVE HER ALONE YOU MEANIE FACES!
Apparently, being leered at by drunkards is a good thing when you're trying to become popular. Now I'm jsut uncomfortable.
If only we all had Cinderella moments rather than pigeon moments. I guess that's why Cinderella is so special.
Crushes are named aptly. It isn't a metaphor. When things go wrong, it hurts. We've all been there, at least once.
I want to punch Ethan in the throat. And Carlos.
We don't stand up, physically. I mean. Posture is hard. I am slouching like a mad-woman as I type this. Betty would be so disappointed.
ZITS WERE CALLED HICKIES. Oh my gosh, I'm dying. This is great.
Mean people are mean once again. This book is bringing out all sort of violent tendencies.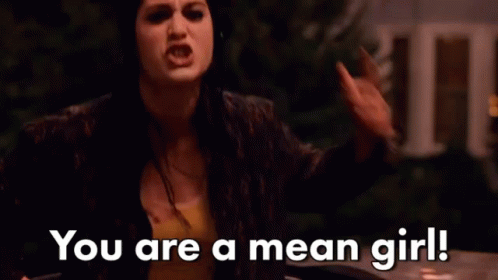 We are all the protagonists of our own stories. You kick so much ass, Maya. I wish I were that brave at that age.
Sex talk! You will have sex, and die!
Differences are good. They are what make us human and individuals.
I am happy to be an oyster that stays in my shell, thank you very much Betty Cornell. No ripping out anti-social tendencies here. Nosirybob
Apparently, one can only smell like a flower in order to be socially accepted.
Maya's evolution is amazing and almost awe-inspiring. It's subtle, but so powerful.
Damn straight! Being popular isn't about being the prettiest or the strongest, it's about people.
FRIENDSHIP FOR THE WIN.
I love this book, yupp. Love it.
---