Hey guys! So, today's review is part of the blog tour for this amazing book. Honestly, if you haven't added it to your wishlist already, do so.

Do you ever have one of those days where you feel like you're walking through a weird dream, where nothing feels right and time seems to move in really strange ways?
Title: We Are Still Tornadoes
Authors: Michael Kun and Susan Mullen
Series: Standalone
Publication: November 1st 2016 by St. Martin's Griffin
Pages: 304
Source: Publisher in exchange for a honest review
Summary from Goodreads:
Growing up across the street from each other, Scott and Cath have been best friends their entire lives. Cath would help Scott with his English homework, he would make her mix tapes (it's the 80's after all), and any fight they had would be forgotten over TV and cookies. But now they've graduated high school and Cath is off to college while Scott is at home pursuing his musical dreams.
During their first year apart, Scott and Cath's letters help them understand heartache, annoying roommates, family drama and the pressure to figure out what to do with the rest of their lives. And through it all, they realize that the only person they want to turn to is each other. But does that mean they should be more than friends? The only thing that's clear is that change is an inescapable part of growing up. And the friends who help us navigate it share an unshakable bond.
This funny yet deeply moving book–set to an awesome 80's soundtrack–captures all the beautiful confusion and emotional intensity we find on the verge of adulthood…and first love.
---
A Short Gif List of Overall Thoughts: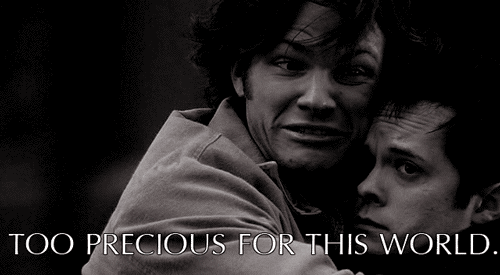 Actual Thoughts:
OH MY GOODNESS! Okay, I am so dead right now. We Are Still Tornadoes is amazing, and wonderful, and everything I've been missing in a contemporary book. The formatting is so brilliantly unique and it adds so much more to the story. The fact that what we are actually reading are personal letters that have been sent back and forth add a whole new layer of intimacy to the story. You get pulled into the eye of the storm, and boy, you'll be glad it never lets go.
We Are Still Tornadoes is a story of two people who have been best friends for their entire lives now having to be awy from each other for the first time. Cath is heading off to college while her best friend stays behind. Not only is the whole idea of leaving people behind easy to relate to, especially for a current college student, but the idea also serves to pull you further into the depths of the story. I can think of so many people, myself included, who can relate to the feelings of leaving someone you care about behind – be it only for a year or so. Cath and Scott go through a hilarious, tumultuous, emotional journey that the readers are given a front row seat to. We watch them grow, and listen, and learn. We watch them try to figure themselves out as they are away from each other for the first time in their lives. It is an intimate experience of learning who you are when part of you is missing.
The whole thing is surprisingly sweet for how in depth it actually is. We Are Still Tornadoes is the best cure for a rainy day. The writing pulls you in and the characters keep you there. You will root for Scott and Cath. You will cry for them, laugh with them, and cross your fingers and hope with them. It's lighthearted and fun, but it also makes you think. This book rings with nostalgia, not only for the time it is set in, but for the memory of friends you've lost in the past. We Are Still Tornadoes is an intoxicating book of friendship, love, and the beautiful complexities of life.
---