Teaser Tuesday is a weekly bookish meme, hosted by MizB at Books and A Beat
This week's Teaser Tuesday is for Halo by Alexandra Adornetto!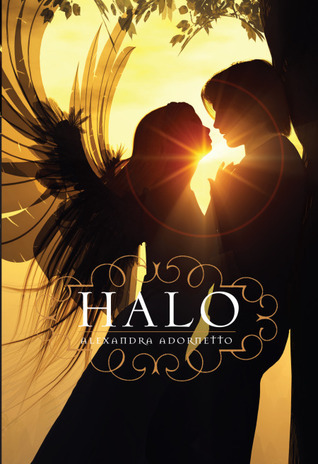 "Some say we can't choose who we fall in love with; love chooses us. Sometimes people fall for the complete antithesis of everything they believe they're looking for."
"Be quiet or I'll be forced to flick you."
"Ooh," he mocked. "The ultimate threat. I don't think I've ever been flicked before."
"Are you suggesting I can't hurt you?"
"On the contrary, I think you have the power to do great damage."
"One of the most frustrating words in the human language, as far as I could tell, was love. So much meaning attached to this one little word. People bandied it about freely, using it to describe their attachments to possessions, pets, vacation destinations, and favorite foods. In the same breath they then applied this word to the person they considered most important in their lives. Wasn't that insulting? Shouldn't there be some other term to describe deeper emotion?"
---
Summary from Goodreads:
Three angels – Gabriel, the warrior; Ivy, the healer; and Bethany, the youngest and most human – are sent by Heaven to bring good to a world falling under the influence of darkness. They work hard to conceal their luminous glow, superhuman powers, and, most dangerous of all, their wings, all the while avoiding all human attachments.
Then Bethany meets Xavier Woods, and neither of them is able to resist the attraction between them. Gabriel and Ivy do everything in their power to intervene, but the bond between Xavier and Bethany seems too strong.
The angel's mission is urgent, and dark forces are threatening. Will love ruin Bethany or save her?
---