"Well, I can't beat Harper and her future husband without giving up sleeping and eating and comics. So yeah, I'll settle for being number three. I'll get a cake shaped like a four and shove it in Ben West's stupid hairy face after he walks across the stage at graduation. And then I'll rip off my cap and gown, revealing a red leather jacket and black skinny jeans and moonwalk  all the way home."
Title: The Only Thing Worse Than Me Is You
Author: Lily Anderson
Series: Standalone
Publication: May 17th 2016 by St. Martin's Griffin
Pages: 352
Source: Netgalley
Summary from Goodreads:
Trixie Watson has two very important goals for senior year: to finally save enough to buy the set of Doctor Who figurines at the local comic books store, and to place third in her class and knock Ben West–and his horrendous new mustache that he spent all summer growing–down to number four.
Trixie will do anything to get her name ranked over Ben's, including give up sleep and comic books–well, maybe not comic books–but definitely sleep. After all, the war of Watson v. West is as vicious as the Doctor v. Daleks and Browncoats v. Alliance combined, and it goes all the way back to the infamous monkey bars incident in the first grade. Over a decade later, it's time to declare a champion once and for all.
The war is Trixie's for the winning, until her best friend starts dating Ben's best friend and the two are unceremoniously dumped together and told to play nice. Finding common ground is odious and tooth-pullingly-painful, but Trixie and Ben's cautious truce slowly transforms into a fandom-based tentative friendship. When Trixie's best friend gets expelled for cheating and Trixie cries foul play, however, they have to choose who to believe and which side they're on–and they might not pick the same side.
---
My Thoughts:
This book is amazing, simple as that. It is a Young Adult retelling of "Much Ado About Nothing", which is my absolute favorite play of Shakespeare's. A retelling full of pop culture references like mentions of Doctor Who and Supernatural (hell yea), The Only Thing Worse Than Me Is You is a hilarious, original rendition of a favored classic that is well worth your time.
Because I honestly don't know how to describe this beyond it being amazeballs, I leave you with yet another string of gifs because I find them freaken hilarious. Below you will find my reactions throughout reading. Prepare yourselves.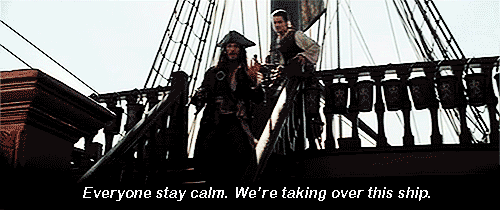 ---