Waiting on Wednesday is hosted each week by Breaking the Spine and lets us spotlight a book that we are eagerly waiting to be released.
This week's Waiting On Wednesday is (Obviously) The Raven King by Maggie Stiefvater!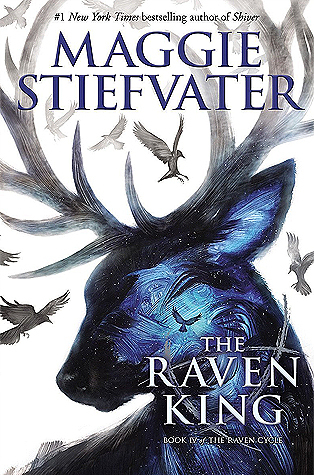 Publication: April 26th 2016 by Scholastic Press
Summary from Goodreads:
The fourth and final installment in the spellbinding series from the irrepressible, #1 New York Times bestselling author Maggie Stiefvater.
All her life, Blue has been warned that she will cause her true love's death. She doesn't believe in true love and never thought this would be a problem, but as her life becomes caught up in the strange and sinister world of the Raven Boys, she's not so sure anymore.
I NEED IT AND I NED IT NOW! I cannot wait for this book to come out, and I know I'm not the only one. I have been dying to read The Raven Boys (but I'm one of those horrible people who is waiting until it's completed.. oops?). I have all of the books, I just haven't read them yet – but that doesn't diminish how excited I am to get my hands on this beauty. I mean,  LOOK AT THIS MASTERPIECE! It is gorgeous, beautiful, exquisite… I can go on and on and on if I wished. This book is what April is all about – besides Solider of course, but that's for another time.