"If you are slightly different, if your face doesn't fit, they judge you and consign you and throw away the fucking key.
They never, ever stop to think that THEY might be wrong, that THEY are making a mistake. Don't get me wrong, I haven't been the victim of a massive miscarriage of justice – I'm not saying that – BUT I know what it's like to be stinking judged before people have even bothered to find out what you are about. They have boxed me off into the ugly group even before I have opened my gob.
SOCIETY IS SHIT."
Title: My Mad Fat Diary
Author: Rae Earl
Series: Rae Earl # 1
Publication: April 19th 2016 by St. Martin's Griffin
Pages: 368
Source: Publisher in exchange for a review
Summary from Goodreads:
It's 1989 and Rae Earl is a fat, boy-mad 17-year-old girl, living in Stamford, Lincolnshire with her mum and their deaf white cat in a council house with a mint green bathroom and a refrigerator Rae can't keep away from. She's also just been released from a psychiatric ward. My Mad Fat Diary is the hilarious, harrowing and touching real-life diary Rae kept during that fateful year and the basis of the hit British television series of the same name now coming to HULU. Surrounded by people like her constantly dieting mum, her beautiful frenemy Bethany, her mates from the private school up the road (called "Haddock", "Battered Sausage" and "Fig") and the handsome, unattainable boys Rae pines after (who sometimes end up with Bethany…), My Mad Fat Diary is the story of an overweight young woman just hoping to be loved at a time when slim pop singers ruled the charts. Rae's chronicle of her world will strike a chord with anyone who's ever been a confused, lonely teenager clashing with her parents, sometimes overeating, hating her body, always taking herself VERY seriously, never knowing how positively brilliant she is and keeping a diary to record it all. My Mad Fat Diary – 365 days with one of the wisest and funniest girls in England.
My Thoughts:
OH MY GOODNESS! I am in love. I have found a voice that speaks to the inner depths of my soul and feeds it all the chocolate it could possibly want. I cannot thank St. Martins enough for sending me a copy of this book to review, I have found a new favorite. Now, I must be honest. Going into this book, I had no idea what it was about. I'd heard of Rae Earl because of the television show, but that was it. I was clear headed, I had no expectations, and so – I was able to enjoy every little aspect of this diary. And yes, folks. That is what this is: a diary.
This book is beyond describing. It was hilarious – that much I can say. My Mad Fat Diary is hilarious, heart-breaking, honest, and everything you could ever want from a diary. It was intimate and it was real. It was also, as I have already said, gut-clenchingly hilarious.
As is customary when I find myself at a loss for words because I love something so damn much, I leave you with this – BECAUSE I CAN, THAT'S WHY!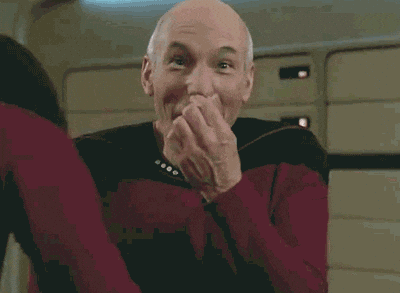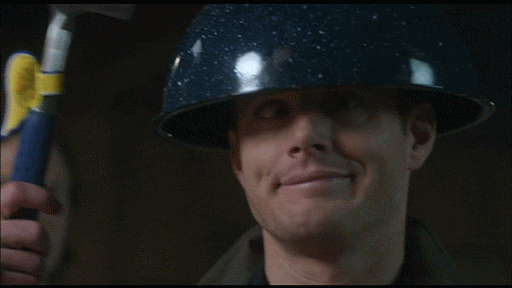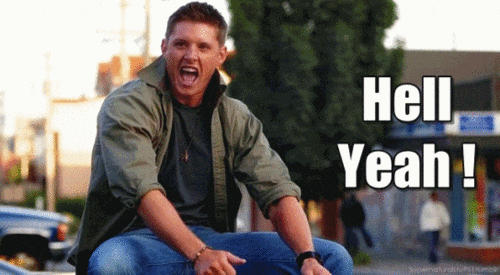 Basically. My Mad Fat Diary is amazing. It comes out in the U.S tomorrow, so grab it! Honestly, you're missing out if you don't. Besides being original and completely wonderful, this book is so enjoyable I don't even know what to tell you. Read it. Love it. Cherish it.