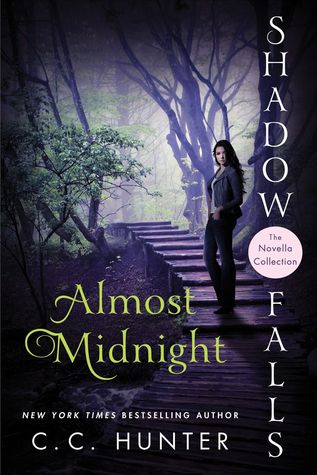 Title: Almost Midnight
Author: C.C Hunter
Series: Shadow Falls Novella collection
Publication: February 2nd 2016 by St. Martin's Griffin
Pages: 407
Source: Publisher in exchange for honest review
Summary from Goodreads:
Nestled deep in the woods, Shadow Falls is a secret camp where teens with supernatural powers learn to harness their abilities and live in the normal world.
Independent and strong-willed Della Tsang did not believe in vampires…until she became one. Chase Tallman is the newest member of Shadow Falls, but what made him into the sexy, mysterious vampire he is today? And what led him to Della Tsang? And for Miranda Kane, magic has always been something she's struggled with, but when an opportunity to test her powers takes her to Paris, she'll have to prove that she's a witch to be reckoned with and belongs at Shadow Falls.
Fans won't want to miss these four remarkable stories of love, magic and friendship.
My Thoughts:
Just, let me get this out of the way real quick. *SQUEEEEEEEEEEEEEEEEEEE*
Alright, I'm composed now, sort of. I love, love, love the Shadow Falls series. I've been a fan of Kylie's story since it started and I have followed it faithfully till now. That's years of devotion people, so yea, I'm excited.
Almost Midnight is a collection of short stories, previously published for e readers, that tells the various stories of Kylie's sidekicks and BFF's now in print for the first time. So, you can imagine my excitement and complete bewilderment when I got a package in the mail and out popped this glorious thing. I might have died a little.
Novella numero uno is Turned at Dark, a story illustrating how the amazingly sassy Della became a vampire. We get an inside glimpse into her home life, of everything about her – and I'd be lying if I said it didn't make me go all gooey inside. I have to say, this might not be my favorite story of the bunch, but it's definitely high up there on my list because DELLA. The world building was ehh, I was sort of looking forward into gaining a deeper understanding of the vampires because they seem so aloof – but it was still just enough to wet my appetite, as it were.
Next we have Saved at Sunrise, the story of Della's first mission with the FRU (The supernatural world's FBI – they're awesome). This one picks up right after Turned at Dusk, so it was both really easy to get into and to fall head over heels in love with. I mean, come on, Della being more badass than usual? Yes please. This story had some more hard core development compared to the first one, it really opened my eyes to Della's character so much more. I loved it, I really did.
Then there is Unbreakable, the one book that broke my heart into a million tiny pieces. This, though somewhat unconnected to the other stories, is by far my favorite. I think it was the structure – this novella was gift wrapped in an emotionally charged batch of news stories that rip your heart out. It is real, surprisingly raw, and oh so satisfying. This book isn't in your face supernatural, not like the others, it is more of a gentle, subtle approach into something that turns out to be so much bigger than you ever expected.
Next up: Spellbinder. Oh Miranda how I've missed you, you snarky little wench. Let's just say, there is a mystery and Miranda tries her hand at figuring it out – and, if you know anything about Miranda, just picture how that goes. She is one hell of a comedic source of every possible infomercial you could imagine the supernatural world would need. Miranda is the poster girl, and it's adorably frustrating. This ended up being a light hearted, fluffy, good timey sort of thing and it was perfect.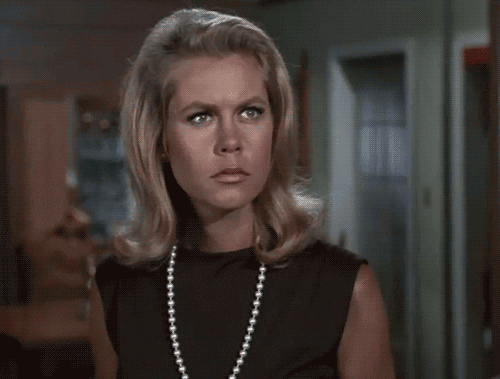 And then Fierce. HOLY BATCRAP ROBIN I'M IN LOVE *flails*. Fredericka, aka: the person I hate the most besides the obvious bad guys in the Shadow Falls books, is our protagonist in this beautiful mash up of issues. She has a serious character arc in the small amount of page time she gets, and it was lovely. She struggles with her own emotions and yet she also seems to be steadfast in her beliefs and everything else. I loved getting a glimpse into her head – especially because there were little easter eggs for those who have read the original series. This was a well rounded, heart pounding, and brilliant addition to an already amazing collection. I think I need to go reread the rest of the books now, maybe I won't hate her as much this time around.
Overall, this is an amazing collection that only made me fall in love with the series even more. Even if you are new to the series, C.C Hunter does an amazing job of introducing things and pulling you deeply within the vortex that is the world of Shadow Falls.
Interview with the amazing and wondrous C.C. Hunter (whom I love immensely):
What inspired the world of Shadow Falls and Kylie's story? Kylie is such a

wonderfully complex character, did you have to go through a lot of planning or

outlining before you started?

I'm a pantser. Meaning I don't plot, I write by the seat of my pants. I sit down to

write and discover who my characters are as I put words on paper. But I have

always been interested in what makes people tick. I like to link things that

happen in our lives to what makes us who we are. One of the first things I knew

about Kylie was that she had night terrors. My son had night terrors and they

were scary, so when I gave that to Kylie I started to figure out what it could mean

in a paranormal world.

2. I love how it isn't just one species. You have some very specific lore, say like for

the shapeshifters and werewolves, how did you keep it all straight? How did the

ideas for each species shift from start to finish?

I could tell you that I research and write theses on each type of species. But it

would be a lie. I just make it up. But since these stories were about teens, I took

a stroll down memory lane and recalled all the different types of clicks there were

in my high school. I started giving each type of click a species according to their

traits. For example, the werewolves were those groups who were tight knit and

who didn't socialize a lot with others. The shapeshifters were those who were

class clowns and could fit into any group, but deep down didn't have a good idea

of who they were. The faes were the people who you went to and always told

your problems to, because they always seem to understand your issues.

Creating these species around groups that I'd grown up with, make it easier.

3. Speaking of werewolves, Lucas. Lucas has to be one of my favorite characters

ever, and so I have to ask: why did you introduce him the way you did and how

did you decide what roll he would play?

Again, I'm a pantser. So I just started writing and when it came to the scene

where she first arrived at school, I thought…hey, what if she recognizes

someone and it's someone who left an impression on her. Then it hit, ah, this

should be a boy. And something we need in every scene is conflict. So what if

this impression leaves Kylie both frightened and a little intrigued. And magically

Lucas's story started to form. He intrigued me.

4. Was it a plan from the start for Kylie to be in a love triangle/square with Derek,

Lucas, and Trey? Did you have a set plan as to who she would end up with from

the beginning or was it sort of up to chance and the fan's reactions?

My editor suggested that I add a love triangle. Trey was never meant to really be

part of that mix. But I'm a firm believer that we are in part who we are because of

our past. At one time, Trey was very important to Kylie. He was also a lesson for

her. I didn't know who Kylie was going to choose, Lucas or Derek. My editor

said she loved that, because that meant the reader wouldn't know either. When I

wrote

Whispers at Moonrise

, I will say that I was actually leaning more toward the

boy who didn't win Kylie. My husband, who reads my books, was rooting for the

same guy. But my editor and agent were big fans of the guy who did win her

heart. I know it sounds crazy, but I kind of let Kylie choose. When writing the

last book, I tried to write it with an open mind. And then all the sudden it just felt

right.

5.How did you get started writing and who or what is your biggest inspiration?

I'm dyslexic, I wasn't a reader when I was young, and I never dreamed of being a

writer. But I was raised in Alabama and storytelling was second nature to me.

And I spent a lot of time spinning tales in my head. I would go off by myself and

make up stories that included cute boys and adventures. I was twenty-three

before I even admitted that I would like to be a writer. My husband said, "Then

write!" He was a big inspiration to me. But I also had a grandmother who was an

English teacher. At the time, they didn't know what dyslexia was, but she always

told me, "You can do anything you want. You just need to work harder." It

wasn't until I was writing that I learned she had secretly wanted to be a writer all

her life. She had even been offered a job with a newspaper, but her older

brother refused to let her take it, because good girls didn't do that. He told her

she could be a school teacher or a nurse. She was alive when I sold my first

book. I don't think anyone was more proud of me than she was.

6. What advice would you give to aspiring authors?

I do a lot of workshops for aspiring authors. The most important thing I offer

them is that if you want it, you just don't give up. You keep learning. Keep

writing. I wrote ten years before I sold my first book. I have thousands of

rejections. And I mean that literally. Not all from books, but from magazine

articles when I went down that path of writing. At the end of my talks I do what

has been dubbed the Rejection Dump. I start talking about when you should give

up, and I start pulling rejections out of a big envelope and dropping them into a

suitcase, talking about how many times I had been told "No, thank you." I kept

learning, kept writing, kept believing in myself. And look what happened. I tell

them, write because you love it, not just to get published. Eventually, your writing

will improve, or you'll find an editor who gets your writing voice. But if you love

it, you never quit.

Find the world of Shadow Falls: