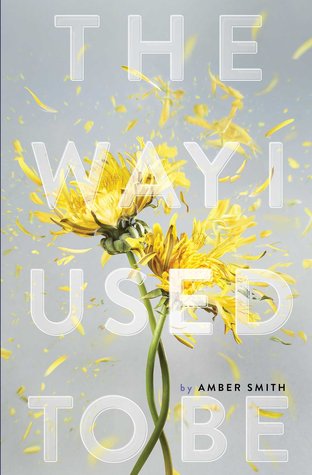 As the girl closes her eyes, she was thinking of him. Thinking that maybe he was thinking of her, too. But he wasn't thinking of her in that way. He was holding her in the palm of his hand, wrapping her around his fingers, one at a time, twisting and molding and bending her brain.
Title: The Way I Used to Be
Author: Amber Smith
Series: Standalone
Publication: March 22nd 2016 by Margaret K. McElderry Books
Pages: 384
Source: Purchased
Summary from Goodreads:
Eden was always good at being good. Starting high school didn't change who she was. But the night her brother's best friend rapes her, Eden's world capsizes.
What was once simple, is now complex. What Eden once loved—who she once loved—she now hates. What she thought she knew to be true, is now lies. Nothing makes sense anymore, and she knows she's supposed to tell someone what happened but she can't. So she buries it instead. And she buries the way she used to be.
Told in four parts—freshman, sophomore, junior, and senior year.
My Thoughts:
The Way I Used to Be is a hard book to read because it is a missed opportunity. What could have been a poignant novel following in the footsteps of Courtney Summers' All The Rage and Aaron Hartzler's What We Saw ended up becoming a one way road of self destruction and a lack of care for a serious subject.