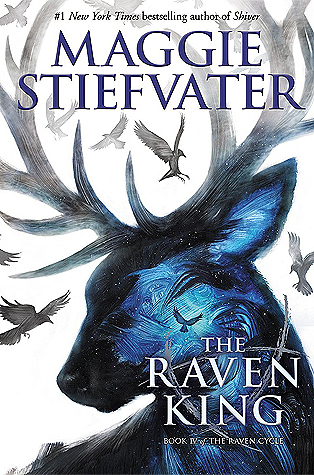 "It was just that there was something newly powerful about this assembled family in the car. They were all growing up and into each other like trees striving together for the sun."
Title: The Raven King
Author: Maggie Stiefvater
Series: The Raven Cycle # 4
Publication: April 26th 2016 by Scholastic Press
Pages: 439
Source: Purchased
Summary from Goodreads:
Nothing living is safe. Nothing dead is to be trusted.
For years, Gansey has been on a quest to find a lost king. One by one, he's drawn others into this quest: Ronan, who steals from dreams; Adam, whose life is no longer his own; Noah, whose life is no longer a lie; and Blue, who loves Gansey… and is certain she is destined to kill him.
Now the endgame has begun. Dreams and nightmares are converging. Love and loss are inseparable. And the quest refuses to be pinned to a path.
My Thoughts: