"The paper slid smoothly over my cheeks and along the bridge of my nose until it covered my eyes. The letters were far too close up to read. They swam before my eyes, melting into an inky whirlpool. They swirled around each other; they changed shape. Words flexed and twisted apart to form bushes and foliage. And then they came pattering down like raindrops: a shower of words raining down on me."
Title: The Book Jumper
Author: Mechthild Gläser
Series: Standalone
Publication:  January 3rd 2017 by Feiwel & Friends
Pages: 371
Source: Library
Summary from Goodreads:
Amy Lennox doesn't know quite what to expect when she and her mother pick up and leave Germany for Scotland, heading to her mother's childhood home of Lennox House on the island of Stormsay.

Amy's grandmother, Lady Mairead, insists that Amy must read while she resides at Lennox House—but not in the usual way. Amy learns that she is a book jumper, able to leap into a story and interact with the world inside. As thrilling as Amy's new power is, it also brings danger: someone is stealing from the books she visits, and that person may be after her life. Teaming up with fellow book jumper Will, Amy vows to get to the bottom of the thefts—at whatever the cost. 
---
My Thoughts: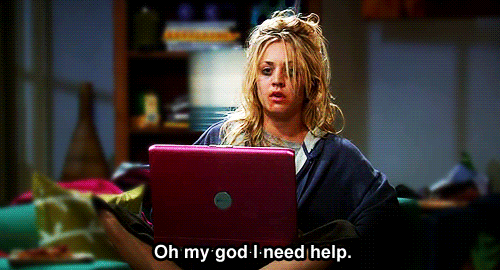 The above gif is a representation of me while I was reading this masterpiece/trainwreck/ amazing/ dissapointing adventure of a book. I have such a love hate relationship with this book right now. I WANTED to fall head over heels in love with The Book Jumper. I mean, the whole premise is a girl who can jump into the stories she reads. HOW COOL IS THAT?! I want to jump into my favorite books and meet my heroes, though I probably wouldn't last a week. However, the amazing premise and original idea and execution couldn't make up for the severe lack of character and world building.