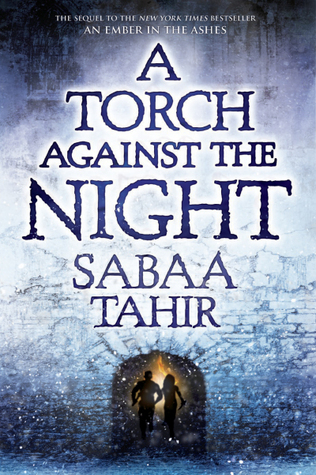 Perhaps grief is like battle: After experiencing enough of it, your body's instincts take over. When you see it closing in like a Martial death squad, you harden your insides. You prepare for the agony of a shredded heart. And when it hits, it hurts, but not as badly, because you have locked away your weakness, and all that's left is anger and strength.
Title: A Torch Against the Night
Author: Sabaa Tahir
Series: An Ember in the Ashes # 2
Publication: August 30th 2016 by Razorbill
Pages: 452
Source: Purchased
Summary from Goodreads:
Elias and Laia are running for their lives. After the events of the Fourth Trial, Martial soldiers hunt the two fugitives as they flee the city of Serra and undertake a perilous journey through the heart of the Empire.
Laia is determined to break into Kauf—the Empire's most secure and dangerous prison—to save her brother, who is the key to the Scholars' survival. And Elias is determined to help Laia succeed, even if it means giving up his last chance at freedom.
But dark forces, human and otherworldly, work against Laia and Elias. The pair must fight every step of the way to outsmart their enemies: the bloodthirsty Emperor Marcus, the merciless Commandant, the sadistic Warden of Kauf, and, most heartbreaking of all, Helene—Elias's former friend and the Empire's newest Blood Shrike.
Bound to Marcus's will, Helene faces a torturous mission of her own—one that might destroy her: find the traitor Elias Veturius and the Scholar slave who helped him escape…and kill them both.
---
My Thoughts: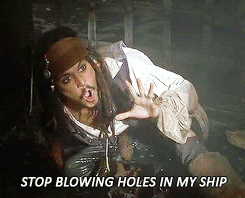 Last year, An Ember in the Ashes quickly became one of my favorite books and a new favorite series. It was brilliant, brutal, and breathtaking. Fast forward a year, an extremely painful year of anxiously waiting for the second installment, and here we are. A Torch Against the Night far exceeded my expectations. It ripped my heart out until there was nothing left. It made the events of An Ember in the Ashes look like child's play. A Torch Against the Night throws us headfirst into the reality of war, grief, horrific politics, and most importantly of all, hope.