Title: Burning
Author: Danielle Rollins
Series: Burning companion novel
Publication:  June 6th 2017 by Bloomsbury USA Childrens
Pages: 352
Source: Netgalley
Summary from Goodreads:
Prep school gets a twist of supernatural suspense in this commercial YA thriller.
Charlotte has always been content in the shadow of her two best friends at the prestigious Underhill Preparatory Institute. Ariel is daring and mysterious. Devon is beautiful and brilliant. Although Charlotte never lived up to the standards of the school—or her demanding mother—her two best friends became the family she never had. When Ariel and Devon suddenly commit suicide within a month of each other, Charlotte refuses to accept it as a coincidence. But as the clues point to a dangerous secret about Underhill Prep, Charlotte is suddenly in over her head. There's a reason the students of Underhill are so exceptional, and the people responsible are willing to kill to protect the truth…
---
Thoughts:
I don't know what compelled me to request this book. I hated the first book, which isn't a good start. I think it was the cover, or the synopsis, or maybe I just decided to give the companion novel the benefit of the doubt. Breaking, however, did not land high enough on my scale to either make me enjoy the book or save it from its predecessor's fate. I didn't like Breaking. I thought it was glamorizing suicide. I thought it was over-dramatic. But, most of all, I thought it lacked the umph necessary to pull itself from the muck.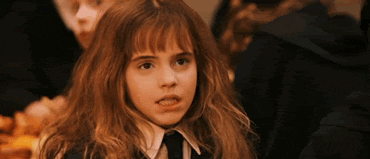 This was basically my face when reading — enough said.