These lists are about… point of view. Who tells the story. Ms. James gives us a list of narrators and Mr. Bockus gives us a different one. All in an attempt to grasp that great, elusive, bothersome thing: the truth. I wonder, Richard, why Mr. Bockus doesn't want you to tell his side of the story?
Title: Wrecked
Author: Maria Padian
Series: Standalone
Publication: October 4th 2016 by Algonquin Young Readers
Pages: 368
Source: Publisher in exchange for a honest review
Summary from Goodreads:
Everyone on campus has a different version of what happened that night.
Haley saw Jenny return from the party, shell-shocked.
Richard heard Jordan brag about the cute freshman he hooked up with.
When Jenny accuses Jordan of rape, Haley and Richard are pushed to opposite sides of the school's investigation. Now conflicting versions of the story may make bringing the truth to light nearly impossible—especially when reputations, relationships, and whole futures are riding on the verdict.
---
My Thoughts:
Wow. I had to step away before I could even begin to sit here and try to write these words. I'm still not sure if what I have to say can be articulated through words alone. Wrecked is powerful, poignant, and provocative. It is the kind of book I needed to read in doses, I often found myself wandering away and trying to process the sheer magnitude of what I was reading. Wrecked is the type of book that demands to be read.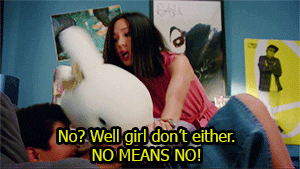 Wrecked follows two narrators on somewhat opposing sides of a college rape case. Haley, whose roommate was raped at a party, and Richard, a guy who knows the student accused of rape. This book is not easy to read for a multitude of reasons: rape, sexual assault, rape culture, bullying, etc. It's hard hitting, unforgiving, and blunt when it needs to be. However, the true power of this book is in that, in itself, it is a representation of rape culture. When reading, you don't have all the details. You questions who is telling the truth. Is it all worth it? What really happened that night?
That is the power of this book.
Wrecked takes you out of the victim narrative and puts you in a bystander position. You don't have all the details, and you want to believe Jenny… but can you? You war with yourself while reading. You pull all the pieces of information you do have in order to attempt and fit the puzzle together. Wrecked turns you into the person who questions the victim, even when you've told yourself that you never, ever would. That is rape culture.
This book makes you live it – it turns you into the bystander who wants to do what is right when having no idea what is actually right.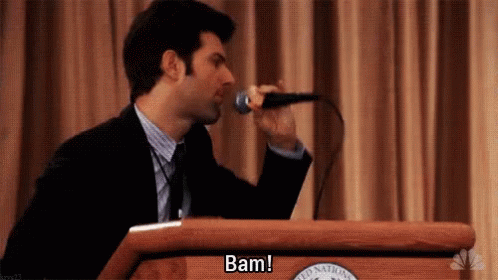 Wrecked is one of the most powerful books I have ever read, hands down. There isn't much else for me to say. I implore you to read it, cherish it, and to never forget the important message it conveys.
---