My OwlCrate box came a bit ago and now I finally get to freak out about it on my blog. YAY FOR BOOKS AND OWLCRATE AND BOOKISH STUFF. I adore March's theme. I love, love, love it to the moon and back!
In case you don't know what the glorious OwlCrate is, it's just like Fandom of the Month only.. better? I don't know, I love them both. OwlCrate gives you a new release in the Young Adult world and a bunch of bookish stuff centered around a specific theme. It's a subscription box that is worth every little penny – count on that. (You guys can sign up here)
This month, I sort of freaked out when I opened my box. No, that's an understatement. I screamed and jumped and giggled and was generally uncontrollable. GUESS WHY? This month's theme was…
Sailors, Ships, & Seas
On to the fun stuff! The first amazing little goodie I saved from its cardboard confines was mermaid tape!
The tape is shiny, and gorgeous. I can't wait to use it!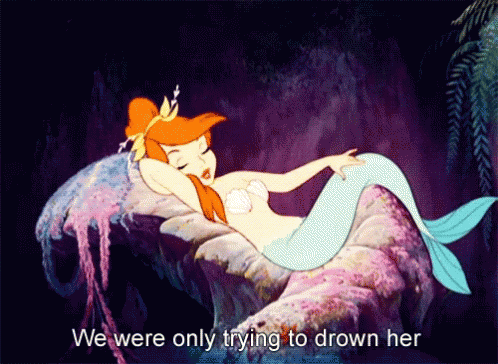 Up next is a gorgeous little item that I've already worn on numerous occasions. LOOK AT THE COMPASS NECKLACE!
Isn't it amazing? It's a helm (AKA: Ship's steering wheel) on one side and a compass on the other! The necklace is so pretty, and the color of the chain, etc., goes with more than half of my current wardrobe. So, YAY!
Following that wonderful piece came the cutest little octopus stationary ever. I adore this notepad so much that I just realized my picture is sideways. Boom! My octopus is going with the flow, riding the current, sailing the sideways seas… okay, I'm done. (….Never)
Next, I uncovered a sick tea towel. I have no idea what I'm going to use it for, maybe I'll frame it or hang it on the wall. Maybe I'll throw a tea party. Who knows?
Lastly, THE BOOK. I've heard so many amazing things about this book. The heroine has been praised as the female Jack Sparrow, and if you must know something about me it is that I adore the Pirates of the Caribbean films. So yeah, I'm ridiculously excited. Behold! The Daughter of the Pirate King. *Cue all the screaming*
---
Summary from Goodreads:
Sent on a mission to retrieve an ancient hidden map—the key to a legendary treasure trove—seventeen-year-old pirate captain Alosa deliberately allows herself to be captured by her enemies, giving her the perfect opportunity to search their ship.
More than a match for the ruthless pirate crew, Alosa has only one thing standing between her and the map: her captor, the unexpectedly clever and unfairly attractive first mate, Riden. But not to worry, for Alosa has a few tricks up her sleeve, and no lone pirate can stop the Daughter of the Pirate King.
And yes, I do plan to read it all in one sitting thank you very much.
---