"My mother had once told me you couldn't trust people who came into your life at the exact moment you needed them." 
Title: Pretty Fierce
Author: Kieran Scott
Series: Standalone
Publication: April 4th 2017 by Sourcebooks Fire
Pages: 320
Source: Netgalley
Summary from Goodreads:
Kaia has been on the run her whole life. The daughter of professional assassins, she knows true danger—and she'll do anything to survive. After her parents vanished during a job gone bad, Kaia's spent the last year in hiding, trying to blend in as an ordinary teenager, and there's no one who makes her feel more normal or more special than her boyfriend, Oliver.
But when she's jumped by a hit man, and Oliver catches her fighting back, Kaia's secret is exposed. In a split-second decision, she flees the small town, taking Oliver with her. With professional killers stalking their every move, can Oliver and Kaia protect each other long enough to uncover the mysteries of her past?
---
My Thoughts:
Pretty Fierce was one of those books where I went into it not knowing what to expect. I was intrigued by the synopsis, but I knew nothing and I had heard nothing about the book.  Boy am I glad I requested this book on Netgalley. Pretty Fierce is exciting, exhilarating, and a thrill ride in its own right. It's fast paced, innovative, and surprisingly deep. Pretty Fierce is packed full of action, drama, mystery, romance, and all those little details that make spy films so enchanting. Pretty Fierce is aptly named — it's fierce.
Pretty Fierce follows Kaia on the run after her parents go missing on a job. Not just any job — Kaia's parents are professional assassins.  For the past year, Kaia's been in hiding. She's been pretending to be a normal teen, going to a normal high school and living a normal life with a normal boyfriend. Despite all her efforts, she is compromised when hit men suddenly turn up and go after her with a vengeance. We follow Kaia on the run, her hilariously adorable and relatable boyfriend who stress-eats powdered doughnuts in the middle of a high-speed chase in tow.
I have so many favorite things about this book. Oliver, Kaia being so badass, SPIES! This book is one twist and turn and adventure after the other. There is no rest for the wicked, but who exactly is wicked? There is such a gray area of morality in this novel, and it's intoxicating. Kaia's parents were assassins, and now other agents are after her in order to get revenge on Kaia's family. Not to mention Kaia endangers a civilian, Oliver, whom she loves because he was in the wrong place at the right time. There is just so much packed into such a little book. It's amazing.
Kaia. I love her, and I hate her. Me being the practical and horrible person I am adored Kaia and her line of reasoning and basically everything she did. Me as the extreme fangirl overrun by feels for a precious sidekick hated her every time she made Oliver feel like he wasn't good enough to be there. On the flip side, Oliver didn't really help the situation with some of his questions and behavior. Anyways, long story short, it felt exactly how I imagined this type of situation would feel. Mistrust, love, dependence, friendship. Nothing is ever simple, and these characters highlight that perfectly. They are so complex and the way they develop throughout the plot is astounding.
I adore Oliver. I really do. He's basically a precious cinnamon roll that needs to be protected but will probably clobber you if you ever suggest such a thing. HE STRESS EATS POWERED SUGAR DOUGHNUTS IN THE MIDDLE OF A HIGH-SPEED CHASE. Okay. See? Precious. He's also unbelievably loyal and kind and considerate, not to mention he's brilliant. I just really like him, okay? Plus, I totally ship him and Kaia and they were in a relationship long before the events of this book so that ship has sailed far across the seas.
Pretty Fierce is an action packed thrill ride with food, freezers, and fun. I couldn't possibly imagine how much I would enjoy this book before I picked it up. I was impressed, and I still am. Pretty Fierce features a kick-ass take names later heroine and the most realistic accomplice I've ever had the pleasure of meeting. It is a must add to your 2017 TBR pile. If you're a fan of Jason Bourne, Mission Impossible, or anything of the like, you'll find yourself enjoying this book just as much as I did.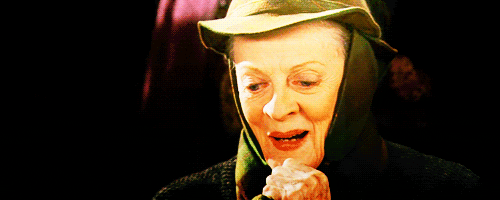 ---