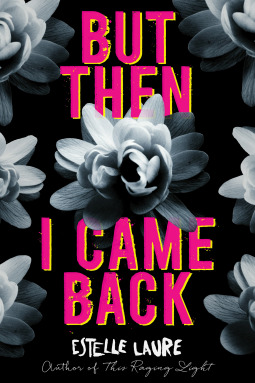 "We do have to rescue ourselves in the end, no matter how much we learn to lean on other people."
Title: But Then I Came Back
Author: Estelle Laure
Series: Companion to This Raging Light, can be read as a standalone
Publication:  April 4th 2017 by Houghton Mifflin Harcourt Books for Young Readers
Pages: 288
Source: Netgalley
Summary from Goodreads:
Eden: As far as coma patients go, Eden's lucky. She woke up. But still, she can't shake the feeling that she might have dragged something back from the near-afterlife.
Joe: Joe visits the hospital every day, hoping that Jaz, his lifelong friend, will wake up. More than anything, he wants to hear her voice again. But he's not sure anyone can reach her.
Eden & Joe: Even though she knows it sounds crazy, Eden tells Joe that they might be able to talk to Jaz. Opening themselves up to the great unknown—and each other—Eden and Joe experience life: mysterious and scary, beautiful and bright.
---
My Thoughts:
I read This Raging Light back in December of 2015, yet I still remember the vividness of the emotions that book dragged from my body. Estelle Laure is a master of crafting heartbreaking, hopeful, and utterly destroying contemporary novels – and But Then I Came Back is no different. But Then I Came Back is unique, charming, and surprisingly profound.