(Basically me)
There was a recent slew of cover reveals across the internet and they have put my brain into a tizzy. I WANT THEM ALL! What self-respecting book dragon wouldn't see a pretty book and spaz? I'd be lying if I said I've never judged a book by its cover — because I judge so hard. Even if I love the book, sometimes I know the covers are atrocious. What's better than a fantastic read? A FANTASTIC BOOK WITH AN EQUALLY GORGEOUS COVER.
Check out some of the covers that tickled my fancy…. that's putting it lightly. I'm not even interested in reading some of these, but I want them anyways. High five cover designers!
A Court of Wings and Ruin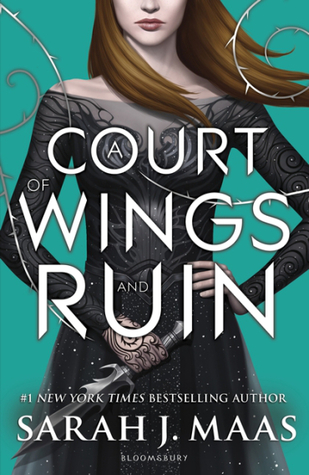 One Dark Throne
Invictus
Farway Gaius McCarthy was born outside of time. The son of a time-traveling Recorder from 2354 AD and a gladiator living in Rome in 95 AD, Far's birth defies the laws of nature. Exploring history himself is all he's ever wanted, and after failing his final time-traveling exam, Far takes a position commanding a ship with a crew of his friends as part of a black market operation to steal valuables from the past.
But during a heist on the sinking Titanic, Far meets a mysterious girl who always seems to be one step ahead of him. Armed with knowledge that will bring Far's very existence into question, she will lead Far and his team on a race through time to discover a frightening truth: History is not as steady as it seems.
This Darkness Mine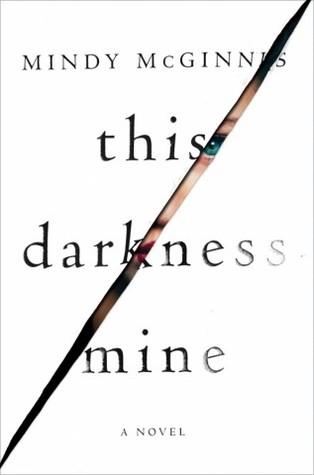 Sasha Stone knows her place—first-chair clarinet, top of her class, and at the side of her oxford-wearing boyfriend. She's worked her entire life to ensure that her path to Oberlin Conservatory as a star musician is perfectly paved.
But suddenly there's a fork in the road, in the shape of Isaac Harver. Her body shifts toward him when he walks by, her skin misses his touch even though she's never known it, and she relishes the smell of him—smoke, beer, and trouble—all the things she's avoided to get where she is. Even worse, every time he's near Sasha, her heart stops, literally. Why does he know her so well—too well—and she doesn't know him at all?
Sasha discovers that her by-the-book life began by ending another's: the twin sister she absorbed in the womb. But that doesn't explain the gaps of missing time in her practice schedule or the memories she has of things she certainly never did with Isaac. As Sasha loses her much-cherished control, her life—and heart—become more entangled with Isaac. Armed with the knowledge that her heart might not be hers alone, Sasha must decide what she's willing to do—and who she's willing to hurt—to take it back.
The Glass Spare
Wil Heidle, the only daughter of the king of the world's wealthiest nation, has grown up in the shadows. Kept hidden from the world in order to serve as a spy for her father—whose obsession with building his empire is causing a war—Wil wants nothing more than to explore the world beyond her kingdom, if only her father would give her the chance.
Until one night Wil is attacked, and she discovers a dangerous secret. Her touch turns people into gemstone. At first Wil is horrified—but as she tests its limits, she's drawn more and more to the strange and volatile ability. When it leads to tragedy, Wil is forced to face the destructive power within her and finally leave her home to seek the truth and a cure.
But finding the key to her redemption puts her in the path of a cursed prince who has his own ideas for what to do with her power.
With a world on the brink of war and a power of ultimate destruction, can Wil find a way to help the kingdom that's turned its back on her, or will she betray her past and her family forever?
The Afterlife of Holly Chase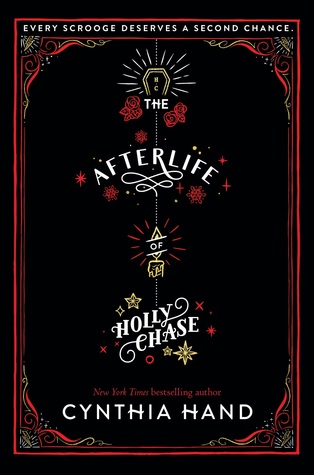 On Christmas Eve five years ago, Holly was visited by three ghosts who showed her how selfish and spoiled she'd become. They tried to convince her to mend her ways.
She didn't.
And then she died.
Now she's stuck working for the top-secret company Project Scrooge–as the latest Ghost of Christmas Past.
Every year, they save another miserly grouch. Every year, Holly stays frozen at seventeen while her family and friends go on living without her. So far, Holly's afterlife has been miserable.
But this year, everything is about to change.
Kat and Meg Conquer the World
Kat and Meg couldn't be more different.
Kat's anxiety makes it hard for her to talk to new people. The only place she feels safe is in front of her computer, playing her favorite video game.
Meg hates being alone, but her ADHD keeps pushing people away. Friends. Her boyfriend. Even the stepfather who raised her.
But when the two girls are thrown together for a year-long science project, they discover they do have one thing in common: their obsession with the online gaming star LumberLegs and his hilarious videos.
Meg's pretty sure this is fate. Kat doesn't know how to deal with someone who talks faster than she thinks. But if they can stick together and stay out of their heads, they might figure out how to help each other—and build the kind of friendship Kat never knew she wanted and Meg never believed she'd find.
Now Is Everything
Be the smartest. Be the best. And be invisible when necessary.
Hadley McCauley knows that's how you survive in her household. So she's the perfect student, perfect athlete, and perfect daughter, all to keep her father happy and off her little sister Lila's case.
The McCauleys look perfect on the outside. But nothing is ever as it seems, and this flawless family is hiding a dark secret.
Hadley will do anything to keep Lila safe from their father's abuse. But when Hadley starts secretly dating Charlie Simmons, the boy she's had a crush on for years, her world shifts. As their relationship deepens, the tension, violence, and stakes at home escalate, culminating in an explosive accident that will leave everyone changed.
When Hadley arrives at the hospital after the accident and attempts to take her own life, everyone–from her friends to her doctors, to the investigator on the case and her family–wants to know why. Only Hadley knows what really happened that day, and she's not talking.
Three Sides of a Heart: Stories about Love Triangles
Before Now
A harrowing and heartbreaking teen romance expertly told with a reverse timeline, Before Now is another emotionally charged novel from suspense author Norah Olson about a young couple who runs headlong into tragedy while trying to escape their complicated pasts.
The odds were against them, but somehow aspiring astronomer Atty and her troubled boyfriend, Cole, managed to escape their old lives in the rough neighborhoods of Minneapolis and the judgmental eyes of their parents, who couldn't see that Atty and Cole were meant to be. But they don't get away clean. Eventually the mistakes and betrayals from their pasts catch up to them. Atty is lying about why Cole is being hounded by the cops and Cole won't go quietly to jail—or anywhere without Atty. Then the unthinkable becomes reality and the future is instantly unwritten.
Through Atty's journal, all the intimate details of her tragic romance with Cole unfold from finish to start, including the mystery of what brought them together—and tore them apart.
Even the Darkest Stars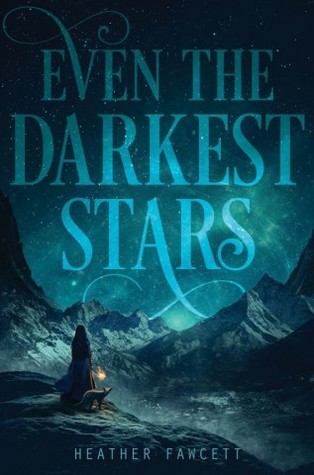 Set in a fictional Himalayan kingdom, this is the story of a girl enlisted by a legendary explorer to help him climb the kingdom's deadliest mountain – only to discover that his true mission may threaten her whole world.
Kamzin has always dreamed of becoming one of the emperor's royal explorers, the elite climbers tasked with mapping the wintry, mountainous Empire and spying on its enemies. She knows she could be the best in the world, if only someone would give her a chance.
But everything changes when the mysterious and eccentric River Shara, the greatest explorer every known, arrives in her village and demands to hire Kamzin—not her older sister, Lusha, as everyone had expected—for his next expedition. This is Kamzin's chance to prove herself—even though River's mission to retrieve a rare talisman for the emperor means cimbing Raksha, the tallest and deadliest mountain in the Aryas. Then, Lusha sets off on her own mission to Raksha with a rival explorer, and Kamzin must decide what's most important to her: protecting her sister from the countless perils of the climb or beating her to the summit.
The challenges of climbing Raksha are unlike anything Kamzin expected—or prepared for—with avalanches, ice chasms, ghosts, and other dangers at every turn. And as dark secrets are revealed, Kamzin must unravel the truth about their mission and her companions—while surviving the deadliest climb she has ever faced.
Project Semicolon: Your Story Isn't Over
They Both Die at the End
In the tradition of Before I Fall and If I Stay, this tour de force from acclaimed author Adam Silvera, whose debut the New York Times called "profound," reminds us that there's no life without death, no love without loss—and that it's possible to change your whole world in a day.
On September 5, a little after midnight, Death-Cast calls Mateo Torrez and Rufus Emeterio to give them some bad news: they're going to die today. Mateo and Rufus are total strangers, but, for different reasons, they're both looking to make a new friend on their End Day. The good news is: there's an app for that. It's called the Last Friend, and through it, Rufus and Mateo are about to meet up for one last great adventure—an unforgettable day that will change both their lives forever.
Madness
Brooke Danvers is pretending to be fine. After six weeks of in-patient therapy, she's gotten so good at pretending that they're sending her home. Now she just has to fake it long enough for her parents and teachers to let their guard down. This time, when she is ready to end her life, there won't be anyone around to stop her.
Then Brooke meets Derek. Unlike her family, her therapist, or even her best friend, Derek really gets what Brooke is going through, because he's going through it too. As they start spending more time together, Brooke suddenly finds herself having something to look forward to every day. More than that—she might even be happy.
But when Derek's feelings for her intensify, Brooke is forced to accept that the same relationship that is bringing out the best in her might be bringing out the worst in Derek—and that Derek at his worst could be capable of real darkness.
Speak Easy, Speak Love
Six teenagers' lives intertwine during one thrilling summer full of romantic misunderstandings and dangerous deals in this sparkling retelling of Shakespeare's Much Ado About Nothing.
After she gets kicked out of boarding school, seventeen-year-old Beatrice goes to her uncle's estate on Long Island. But Hey Nonny Nonny is more than just a rundown old mansion. Beatrice's cousin, Hero, runs a struggling speakeasy out of the basement—one that might not survive the summer. Along with Prince, a poor young man determined to prove his worth; his brother John, a dark and dangerous agent of the local mob; Benedick, a handsome trust-fund kid trying to become a writer; and Maggie, a beautiful and talented singer; Beatrice and Hero throw all their efforts into planning a massive party to save the speakeasy. Despite all their worries, the summer is beautiful, love is in the air, and Beatrice and Benedick are caught up in a romantic battle of wits that their friends might be quietly orchestrating in the background.
Among the Red Stars
World War Two has shattered Valka's homeland of Russia, and Valka is determined to help the effort. She knows her skills as a pilot rival the best of the men, so when an all-female aviation group forms, Valka is the first to sign up.
Flying has always meant freedom and exhilaration for Valka, but dropping bombs on German soldiers from a fragile canvas biplane is no joyride. The war is taking its toll on everyone, including the boy Valka grew up with, who is fighting for his life on the front lines.
As the war intensifies and those around her fall, Valka must decide how much she is willing to risk to defend the skies she once called home.
Inspired by the true story of the airwomen the Nazis called Night Witches, Gwen C. Katz weaves a tale of strength and sacrifice, learning to fight for yourself, and the perils of a world at war.
Which books are you looking forward to? Which cover is your favorite? Is it even possible to choose? I am so unbelievably excited for all the upcoming releases this year!