"We don't need to waste any more time with these freaks."
Title: Freeks
Author: Amanda Hocking
Series: Standalone?
Publication: January 3rd 2017 by St. Martin's Griffin
Pages: 400
Source: Publisher in exchange for a honest review
Summary from Goodreads:
Welcome to Gideon Davorin's Traveling Sideshow, where necromancy, magical visions, and pyrokinesis are more than just part of the act…
Mara has always longed for a normal life in a normal town where no one has the ability to levitate or predict the future. Instead, she roams from place to place, cleaning the tiger cage while her friends perform supernatural feats every night.
When the struggling sideshow is miraculously offered the money they need if they set up camp in Caudry, Louisiana, Mara meets local-boy Gabe…and a normal life has never been more appealing.
But before long, performers begin disappearing and bodes are found mauled by an invisible beast. Mara realizes that there's a sinister presence lurking in the town with its sights set on getting rid of the sideshow freeks. In order to unravel the truth before the attacker kills everyone Mara holds dear, she has seven days to take control of a power she didn't know she was capable of—one that could change her future forever.
Bestselling author Amanda Hocking draws readers inside the dark and mysterious world of Freeks.
---
A Gifset of Thoughts: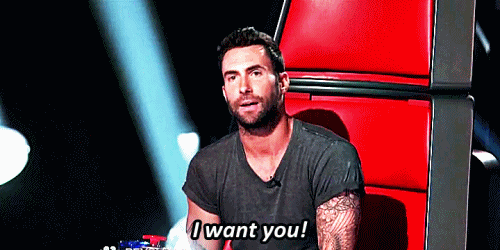 Freeks was an entertaining spectacle of a book. It was exciting, interesting, and it flowed together like chocolate syrup and ice cream. It might have been a bit lost at some points, but besides that, Freeks was an overall decent way to spend some time. Read it for Gabe, yeah, definitely read it for Gabe if anything at all.
---