Who else is ready for another round of books?
That's right, this girl!
Books are amazing, unique packages of magic and every month there is a whole slew of new additions to the fold. Here are some of my most anticipated books coming out this upcoming month.
We Are Still Tornadoes by Michael Kurn and Susan Mullen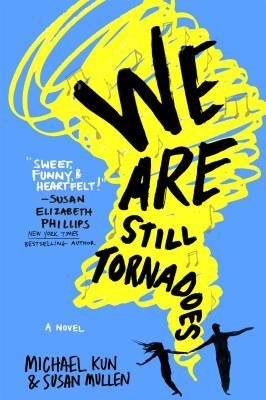 Summary from Goodreads:
Growing up across the street from each other, Scott and Cath have been best friends their entire lives. Cath would help Scott with his English homework, he would make her mix tapes (it's the 80's after all), and any fight they had would be forgotten over TV and cookies. But now they've graduated high school and Cath is off to college while Scott is at home pursuing his musical dreams.
During their first year apart, Scott and Cath's letters help them understand heartache, annoying roommates, family drama and the pressure to figure out what to do with the rest of their lives. And through it all, they realize that the only person they want to turn to is each other. But does that mean they should be more than friends? The only thing that's clear is that change is an inescapable part of growing up. And the friends who help us navigate it share an unshakable bond.
This funny yet deeply moving book–set to an awesome 80's soundtrack–captures all the beautiful confusion and emotional intensity we find on the verge of adulthood…and first love.
November 1st 2016 by St. Martin's Griffin
The Diabolic by S.J Kincaid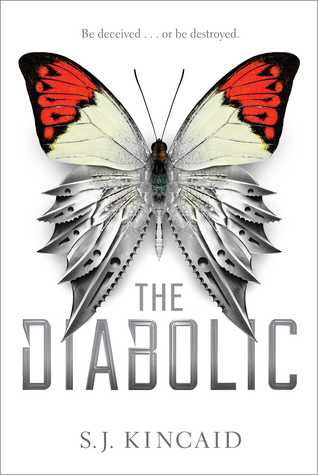 Summary from Goodreads:
Red Queen meets The Hunger Games in this epic novel about what happens when the galaxy's most deadly weapon masquerades as a senator's daughter and a hostage of the galactic court.
A Diabolic is ruthless. A Diabolic is powerful. A Diabolic has a single task: Kill in order to protect the person you've been created for.
Nemesis is a Diabolic, a humanoid teenager created to protect a galactic senator's daughter, Sidonia. The two have grown up side by side, but are in no way sisters. Nemesis is expected to give her life for Sidonia, and she would do so gladly. She would also take as many lives as necessary to keep Sidonia safe.
When the power-mad Emperor learns Sidonia's father is participating in a rebellion, he summons Sidonia to the Galactic court. She is to serve as a hostage. Now, there is only one way for Nemesis to protect Sidonia. She must become her. Nemesis travels to the court disguised as Sidonia—a killing machine masquerading in a world of corrupt politicians and two-faced senators' children. It's a nest of vipers with threats on every side, but Nemesis must keep her true abilities a secret or risk everything.
As the Empire begins to fracture and rebellion looms closer, Nemesis learns there is something more to her than just deadly force. She finds a humanity truer than what she encounters from most humans. Amidst all the danger, action, and intrigue, her humanity just might be the thing that saves her life—and the empire.
November 1st 2016 by Simon & Schuster Books for Young Readers
Blood for Blood by Ryan Graudin
Summary from Goodreads:
For the resistance in 1950s Germany, the war may be over, but the fight has just begun.
Death camp survivor Yael, who has the power to skinshift, is on the run: the world has just seen her shoot and kill Hitler. But the truth of what happened is far more complicated, and its consequences are deadly. Yael and her unlikely comrades dive into enemy territory to try to turn the tide against the New Order, and there is no alternative but to see their mission through to the end, whatever the cost.
But dark secrets reveal dark truths, and one question hangs over them all: how far can you go for the ones you love?
This gripping, thought-provoking sequel to Wolf by Wolf will grab readers by the throat with its cinematic writing, fast-paced action, and relentless twists.
November 1st 2016 by Little, Brown Books for Young Readers
The Sun is Also a Star by Nicola Yoon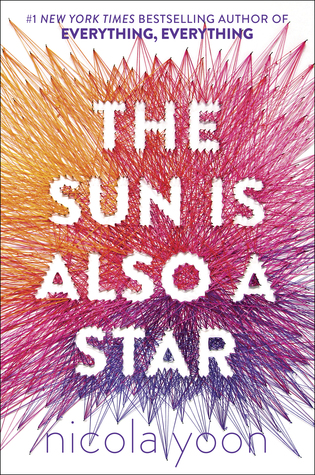 Summary from Goodreads:
Natasha: I'm a girl who believes in science and facts. Not fate. Not destiny. Or dreams that will never come true. I'm definitely not the kind of girl who meets a cute boy on a crowded New York City street and falls in love with him. Not when my family is twelve hours away from being deported to Jamaica. Falling in love with him won't be my story.
Daniel: I've always been the good son, the good student, living up to my parents' high expectations. Never the poet. Or the dreamer. But when I see her, I forget about all that. Something about Natasha makes me think that fate has something much more extraordinary in store—for both of us.
The Universe: Every moment in our lives has brought us to this single moment. A million futures lie before us. Which one will come true?
November 1st 2016 by Delacorte Press
Heartless by Marissa Meyer
Summary from Goodreads:
Catherine may be one of the most desired girls in Wonderland, and a favorite of the yet-unmarried King of Hearts, but her interests lie elsewhere. A talented baker, all she wants is to open a shop with her best friend and supply the Kingdom of Hearts with delectable pastries and confections. But according to her mother, such a goal is unthinkable for the young woman who could be the next Queen.
At a royal ball where Cath is expected to receive the king's marriage proposal, she meets Jest, the handsome and mysterious court joker. For the first time, she feels the pull of true attraction. At the risk of offending the King and infuriating her parents, she and Jest enter into an intense, secret courtship.
Cath is determined to define her own destiny and fall in love on her terms. But in a land thriving with magic, madness, and monsters, fate has other plans.
November 8th 2016 by Feiwel & Friends
Dead Girl's Society by Michelle Krys
Summary from Goodreads:
You are cordially invited to participate in a game of thrills and dares. Tell no one, and come alone. If you dare.
Hope is sick of everyone treating her like she's breakable. Sure, she has cystic fibrosis (basically really bad lungs), but she's tired of being babied by her mom and her overprotective best friend, Ethan, not to mention worrying about paying for her expensive medication and how she's going to afford college.And she's bored with life in her run-down New Orleans suburb.
When an invitation arrives from a mysterious group that calls itself the Society, Hope jumps at the chance for some excitement. This could be her ticket out. All she has to do is complete a few dares and she just might win some real money.
But the Society isn't all that it seems . . . and soon Hope finds that playing the game isn't a choice—it's a requirement.
November 8th 2016 by Delacorte Press
This is Our Story by Ashley Elston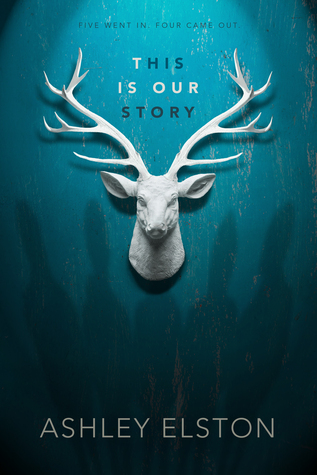 Summary from Goodreads:
No one knows what happened that morning at River Point. Five boys went hunting. Four came back. The boys won't say who fired the shot that killed their friend; the evidence shows it could have been any one of them.
Kate Marino's senior year internship at the District Attorney's Office isn't exactly glamorous—more like an excuse to leave school early that looks good on college applications. Then the DA hands her boss, Mr. Stone, the biggest case her small town of Belle Terre has ever seen. The River Point Boys are all anyone can talk about. Despite their damning toxicology reports the morning of the accident, the DA wants the boys' case swept under the rug. He owes his political office to their powerful families.
Kate won't let that happen. Digging up secrets without revealing her own is a dangerous line to walk; Kate has her own reasons for seeking justice for Grant. As she and Stone investigate—the ageing prosecutor relying on Kate to see and hear what he cannot—she realizes that nothing about the case—or the boys—is what it seems. Grant wasn't who she thought he was, and neither is Stone's prime suspect. As Kate gets dangerously close to the truth, it becomes clear that the early morning accident might not have been an accident at all—and if Kate doesn't uncover the true killer, more than one life could be on the line…including her own.
November 15th 2016 by Disney-Hyperion
Flashfall by Jenny Moyer
Summary from Goodreads:
Orion is a Subpar, expected to mine the tunnels of Outpost Five, near the deadly flash curtain. For generations, her people have chased cirium—the only element that can shield humanity from the curtain's radioactive particles. She and her caving partner, Dram work the most treacherous tunnel, fighting past flash bats and tunnel gulls, in hopes of mining enough cirium to earn their way into the protected city.
But when newcomers arrive at Outpost Five, Orion uncovers disturbing revelations that make her question everything she thought she knew about life on both sides of the cirium shield. As conditions at the outpost grow increasingly dangerous, it's up to Orion to forge a way past the flashfall, beyond all boundaries, beyond the world as she knows it.
November 15th 2016 by Henry Holt and Co. (BYR)
Of Fire and Stars by Audrey Coulthurst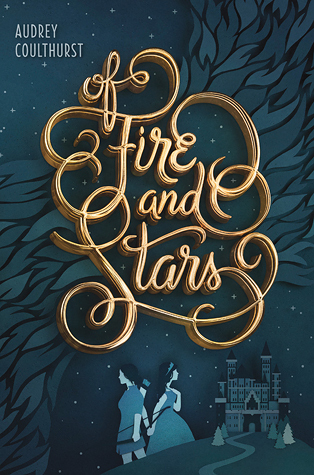 Summary from Goodreads:
Betrothed since childhood to the prince of Mynaria, Princess Dennaleia has always known what her future holds. Her marriage will seal the alliance between Mynaria and her homeland, protecting her people from other hostile lands. But Denna has a secret. She possesses an Affinity for fire—a dangerous gift for the future queen of a kingdom where magic is forbidden.
Now, Denna must learn the ways of her new home while trying to hide her growing magic. To make matters worse, she must learn to ride Mynaria's formidable warhorses before her coronation—and her teacher is the person who intimidates her most, the prickly and unconventional Princess Amaranthine (called Mare), sister of her betrothed.
When a shocking assassination leaves the kingdom reeling, Mare and Denna reluctantly join forces to search for the culprit. As the two work together, each discovers there's more to the other than she thought. Mare is surprised by Denna's intelligence and bravery, while Denna is drawn to Mare's independent streak. Soon their friendship is threatening to blossom into something more.
But with dangerous conflict brewing that makes the alliance more important than ever, acting on their feelings could be deadly. Forced to choose between their duty and their hearts, Mare and Denna must find a way to save their kingdoms—and each other.
November 22nd 2016 by Balzer + Bray
Scythe by Neal Schusterman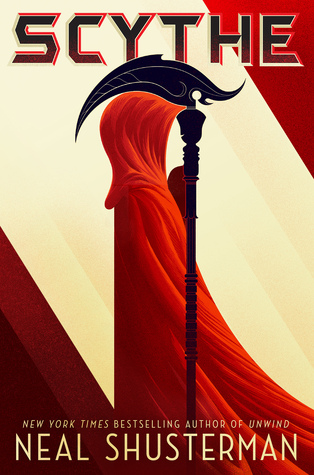 Summary from Goodreads:
In a world where disease has been eliminated, the only way to die is to be randomly killed ("gleaned") by professional reapers ("scythes"). Citra and Rowan are teenagers who have been selected to be scythe's apprentices, and—despite wanting nothing to do with the vocation—they must learn the art of killing and come to understand the necessity of what they do.
Only one of them will be chosen as a scythe's apprentice. And when it becomes clear that the winning apprentice's first task will be to glean the loser, Citra and Rowan are pitted against one another in a fight for their lives.
November 22nd 2016 by Simon & Schuster Books for Young Readers
Fate of Flames by Sarah Raughley
Summary from Goodreads:
Four girls with the power to control the elements and save the world from a terrible evil must come together in the first epic novel in a brand-new series.
When Phantoms—massive beasts made from nightmares and darkness—suddenly appeared and began terrorizing the world, four girls, the Effigies, each gained a unique power to control one of the classical elements: earth, air, fire, and water. Since then, four girls across the world have continually fought against the Phantoms, fulfilling their cosmic duty. And when one Effigy dies, another girl gains her power as a replacement.
But now, with technologies in place to protect the world's major cities from Phantom attacks, the Effigies have stopped defending humanity and, instead, have become international celebrities, with their heroic feats ranked, televised, and talked about in online fandoms.
Until the day that New York City's protection against the Phantoms fails, a man seems to be able to control them by sheer force of will, and Maia, a high school student, unexpectedly becomes the Fire Effigy.
Now Maia has been thrown into battle with three girls who want nothing to do with one another. But with the first human villain that the girls have ever faced, and an army of Phantoms preparing for attack, there isn't much time for the Effigies to learn how to work together.
Can the girls take control of their destinies before the world is destroyed forever?
November 22nd 2016 by Simon Pulse