"I know you cared for him once, but drowning people will only drag you down with them. You may not realize it until you're ten feet under and suffocating, and then it's too late."
Title: Gilt Hollow
Author: Lorie Langdon
Series: Standalone
Publication: September 27th 2016 by Blink
Pages: 304
Source: Netgalley
Summary from Goodreads:
Willow Lamott's best friend is a murderer, and no one in the small town of Gilt Hollow will let her forget it. For four long years, she's tried to fade into the background—but none of that matters when Ashton Keller comes striding into school, fresh out of juvie and fueled by revenge. The moment their eyes meet, Willow no longer feels invisible. Drawn to the vulnerability behind Ashton's mask of rage, she sinks deeper into his sinister world and begins to question whether he's a villain, a savior, or both.
Ashton thought he wanted vengeance, until Willow reminded him what he'd been missing. Now he longs to clear his name and become the person she sees in him. But the closer they get to uncovering the truth, the darker the secrets become, and Ashton fears his return to Gilt Hollow will destroy everyone he loves, especially the girl he left behind.
---
My Reactions Throughout Gilt Hollow: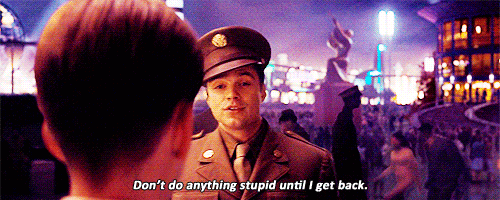 Holy crap, what a ride! Okay, okay… words cannot begin to describe the roller coaster of emotions that Gilt Hollow will put you through. Gilt Hollow will drag you through the ringer and back, but it is oh so worth it. It is so full of surprises and twists and turns – it was an absolute treat to read. I was lucky enough to sit down and read this at a time when I really needed my mind pulled out of reality, and this book did just that. If you're looking for an amazing read that will completely absorb you, this is it.
---