Teaser Tuesday is a weekly bookish meme, hosted by MizB at Books and A Beat
This week's Teaser Tuesday is for When the Moon was Ours by Anna-Marie McLemore!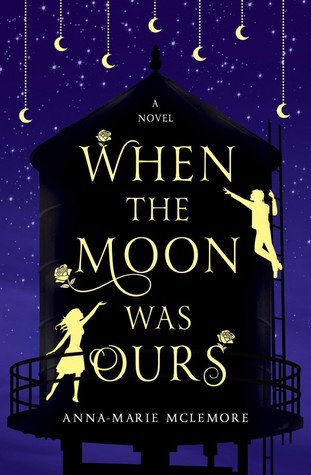 "Moon had become his name to this town because of her. Because of her, this town had christened him. Without her, he had been nameless. He had not been Samir or Sam. He had been no one. They knew his name no more than they knew who this girl had been before she was water."

"But there was everything else. The idea of being called Miss or Ms. or, worse, Mrs. The thought of being grouped in when someone called out girls or ladies. The endless, echoing use of she and her, miss and ma'am. Yes, they were words. They were all just words. But each of them was wrong, and they stuck to him. Each one was a golden fire ant, and they were biting his arms and his neck and his bound flat chest, leaving him bleeding and burning."

" People here argued about what the moon smelled like. Some said it was a crisp scent, like pressed linen or new paper. Others said no, it was sweet and alive, like night blossoming jasmine on the first warm night of spring. Others wore it was new and silvery, like just washed spoons, still warm from a sink full of hot water and lemon soap. But to her, it was Sam. The metal and paper of his moons, the rosewater from his mother's kitchen, the sharp trace of paint and turpentine she only ever picked up when she was this close to him. "
---
Summary from Goodreads:
When the Moon Was Ours follows two characters through a story that has multicultural elements and magical realism, but also has central LGBT themes—a transgender boy, the best friend he's falling in love with, and both of them deciding how they want to define themselves.
To everyone who knows them, best friends Miel and Sam are as strange as they are inseparable. Roses grow out of Miel's wrist, and rumors say that she spilled out of a water tower when she was five. Sam is known for the moons he paints and hangs in the trees, and for how little anyone knows about his life before he and his mother moved to town.
But as odd as everyone considers Miel and Sam, even they stay away from the Bonner girls, four beautiful sisters rumored to be witches. Now they want the roses that grow from Miel's skin, convinced that their scent can make anyone fall in love. And they're willing to use every secret Miel has fought to protect to make sure she gives them up.
---