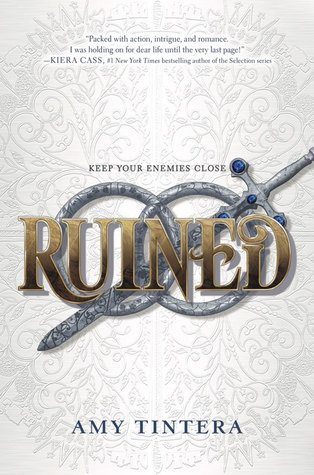 The king sighed. "I suppose you could've done worse than Mary."
"We should ask the priest to say that at the wedding," Cas said. "'And now we unite Casimir and Mary. They both could have done worse."
Title: Ruined
Author: Amy Tintera
Series: Ruined # 1
Publication: May 3rd 2016 by HarperTeen
Pages: 368
Source: Purchased
Summary from Goodreads:
Emelina Flores has nothing. Her home in Ruina has been ravaged by war. She lacks the powers of her fellow Ruined. Worst of all, she witnessed her parents' brutal murders and watched helplessly as her sister, Olivia, was kidnapped.
But because Em has nothing, she has nothing to lose. Driven by a blind desire for revenge, Em sets off on a dangerous journey to the enemy kingdom of Lera. Somewhere within Lera's borders, Em hopes to find Olivia. But in order to find her, Em must infiltrate the royal family.
In a brilliant, elaborate plan of deception and murder, Em marries Prince Casimir, next in line to take Lera's throne. If anyone in Lera discovers Em is not Casimir's true betrothed, Em will be executed on the spot. But it's the only way to salvage Em's kingdom and what is left of her family.
Em is determined to succeed, but the closer she gets to the prince, the more she questions her mission. Em's rage-filled heart begins to soften. But with her life—and her family—on the line, love could be Em's deadliest mistake.
---
My Thoughts:
THIS BOOK! Holy crap, I am in love. Everything about Ruined is perfect. The story was exciting and memorable, the characters brilliant and morally gray – just everything was amazing. It was humorous, entertaining, gut-wrenching, and eye-opening. Ruined will make you question everything you think you know about war and being on "the right side". Ruined is a masterpiece of a battle between wits, judgement, and actions that will leave you reeling and begging for more
Overall feelings towards Ruined:
How I feel about Cas:
My new favorite badass (though she can never replace Celeana):
You put Casimir and Em together and what do you get? Chaos. Loveable chaos:
How I feel about Damian ( My precious little cinnamon bun)
By the end of the book this was pretty much me:
Upon shutting the wondrous book that is Ruined:
And for fun, here are some of my favorite moments in the book. Non-spoilery of course.
"Cheese bread," he said, handing one bag to her, and another to Galo. "Every time you come to the city, you buy one. It's a rule."

She opened the bag and peeked inside, the smell of fresh bread wafting through the air. She grabbed the bun and took a small bite. It was soft and chewy, with a hint of cheese flavour, and she took a second, bigger bite.
"It's delicious," she said.

"I'm glad you like it. The marriage might not have worked out if you didn't." The edges of Cas's mouth twitched.

"How tragic. The union between Lera and Vallos destroyed over cheese bread."
"If you take off his blindfold, he'll kill us all," Koldo said, shakily getting to his feet.
"Probably not," Aren said. "I'd say there's only like a sixty percent chance I kill you all."
"Aren," Em said in a warning tone.
He let out an exaggerated sigh. "Fine. Fifty percent."
Wenda smiled at Em. ''Your sister is going to take that man's head clean off his body. Would you like to come watch?''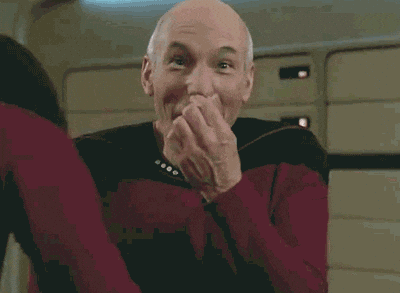 Ruined is fantastic. It is hilarious, thought provoking, and adventurous. There is no clear right or wrong, there is only survival and revenge. Emelina will make you question everything you think a Young Adult heroine should be and Casimir will make you fall head over heels in love. If you love sarcasm, blurred lines, and fighting for family – I highly suggest getting your hands on a copy ASAP so we can suffer in pain together. I cannot wait for the sequel to come out!
---