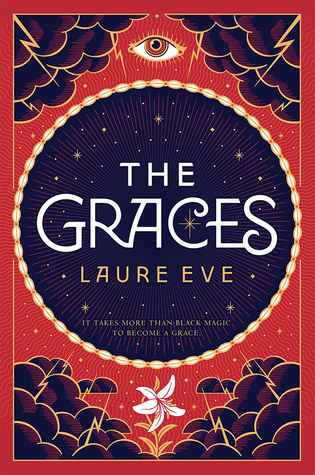 "We love just one, but we love them all as well," he said. "The Graces. We want to be them, and love them, and for them to love us. It's a curse. Don't you see? The Grace's curse."
Title: The Graces
Author: Laure Eve
Series: The Graces # 1
Publication:  September 6th 2016 by Amulet Books
Pages:352
Source: Netgalley
Summary from Goodreads:
In The Graces, the first rule of witchcraft states that if you want something badly enough, you can get it . . . no matter who has to pay.
 
Everyone loves the Graces. Fenrin, Thalia, and Summer Grace are captivating, wealthy, and glamorous. They've managed to cast a spell over not just their high school but also their entire town—and they're rumored to have powerful connections all over the world. If you're not in love with one of them, you want to be them. Especially River: the loner, new girl at school. She's different from her peers, who both revere and fear the Grace family. She wants to be a Grace more than anything. And what the Graces don't know is that River's presence in town is no accident.
 
This fabulously addictive fantasy combines sophisticated and haunting prose with a gut-punching twist that readers will be dying to discuss. Perfect for fans of We Were Liars as well as nostalgic classics like Buffy the Vampire Slayer and the 1996 movie The Craft, The Graces marks the beginning of a new wave of teen witches.
---
My Thoughts:
The Graces is one of those books that is trying really, really hard to be the next Twilight. Small town. Weird, strangely beautiful family that everyone gossips about and loves at the same time. Ridiculously, fake, and supposed to be good smelling love interest. NO HUMAN RELATIONSHIPS. I mean, who are we fooling here? Certainly not me. Certainly not any one who has ever read or watched the Twilight films. You might was well have renamed the book Twilight: but with witches that smell like vanilla rather than sparkle.
And yes, this review is ridiculously short. That is because I cannot bring myself to say anything without completely flipping a biscuit.