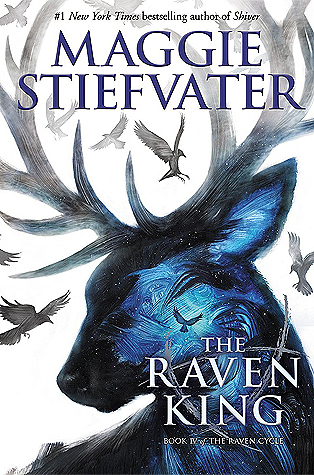 "It was just that there was something newly powerful about this assembled family in the car. They were all growing up and into each other like trees striving together for the sun."
Title: The Raven King
Author: Maggie Stiefvater
Series: The Raven Cycle # 4
Publication: April 26th 2016 by Scholastic Press
Pages: 439
Source: Purchased
Summary from Goodreads:
Nothing living is safe. Nothing dead is to be trusted.
For years, Gansey has been on a quest to find a lost king. One by one, he's drawn others into this quest: Ronan, who steals from dreams; Adam, whose life is no longer his own; Noah, whose life is no longer a lie; and Blue, who loves Gansey… and is certain she is destined to kill him.
Now the endgame has begun. Dreams and nightmares are converging. Love and loss are inseparable. And the quest refuses to be pinned to a path.
My Thoughts: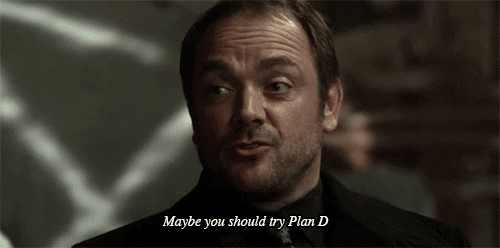 That just about sums up reading The Raven King. I had such a hard time reading this book for a multitude of reasons – not in a bad way. I mean, reading The Raven King meant it was all over. Reading The Raven King meant the end of Gansey, Blue, Adam, Ronan, and Noah. Reading The Raven King meant I had to leave it all behind, at least for a little while. No more Cabeswater. No more Orphan Girl. No more Maura, Grey Man, and Calla. No more Montmouth Manufacturing, no more 300 Fox Way, no more Aglionby. They will live on forever in my heart, though, no doubt about it.
My ships have sailed. My heart has broken. Prophecies fulfilled and deals gone awry. Just…. OH MY GOODNESS GRACIOUS WHAT A FUCKING RIDE. I don't know what to do with myself now that I have finished it. My brain cannot compute the sheer perfection of what I just read. The Raven King is vivid, metaphorical, lyrical, and everything it should have been. It was a treat, a delight, or any other word you can possibly think of. There has been so much growth throughout the series. The characters have changed, the stakes have changed, their lives have changed. It was an honor to go on the journey with them. If you haven't read this series yet, I promise it's safe as life.
---