"Are you kidding? I totally know you." Hands on her hips, she regarded me with a gaze that was a little too keen. "You're the guy who thinks nothing is ever his fault. The guy who gets dumped and then tries to blame his dad for it. You'll graduate from college and immediately write a memoir about how hard it is to be a twenty-something in the modern age. "
Title: Rocks Fall, Everyone Dies
Author: Lindsay Ribar
Series: Standalone
Publicaton: June 7th 2016 by Kathy Dawson Books
Pages:336
Source: Publisher in exchange for a honest review
Summary from Goodreads:
Twin Peaks meets Stars Hollow in this paranormal suspense novel about a boy who can reach inside people and steal their innermost things—fears, memories, scars, even love—and his family's secret ritual that for centuries has kept the cliff above their small town from collapsing.
Aspen Quick has never really worried about how he's affecting people when he steals from them. But this summer he'll discover just how strong the Quick family magic is—and how far they'll go to keep their secrets safe.
With a smart, arrogant protagonist, a sinister family tradition, and an ending you won't see coming, this is a fast-paced, twisty story about power, addiction, and deciding what kind of person you want to be, in a family that has the ability to control everything you are.
---
Some things I have to say about Rocks Fall, Everyone Dies:
Extremely unique and waaayy out there. In the best way possible, of course.
A quirky take on self examination and what it means to have free will, sacrifice, and what it means to be a family.
Inventive asshole of a protagonist that is the epitome of the character you love to hate
EVALUATION OF ACTIONS BECOMES A BIG DEAL!
Multiple stories all come together in a dark, gloomy, perfectly unsatisfyingly satisfying fiasco of an ending.
The characters are so far from perfect you'll feel as though you've passed by them on the street. (I hope not. They're freaky, but lovable).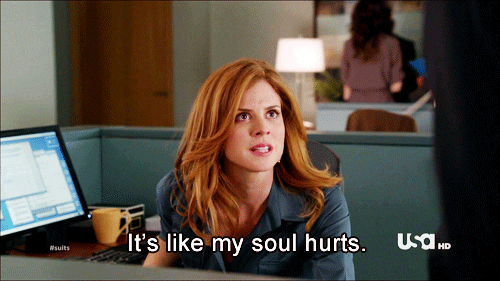 SUCH A COOL, FREAKISHLY AMAZEBALLS TAKE ON MAGIC
The characters are the bright stars of the book. They shine like the delicious glaze on the top of a doughnut.
Inception, mystery, complete and utter balderdash that will scramble your brain while you sit there captivated.
Rocks Fall, Everyone Dies is fantastic. No doubt about it. It is fun, entertaining, exciting, and new. It is thought provoking, eye-opening, and an overall wonderful experience I am proud to be a part of.
---