Teaser Tuesday is a weekly bookish meme, hosted by MizB at Books and A Beat
This week's Teaser Tuesday is for Heir of Fire by Sarah J. Maas!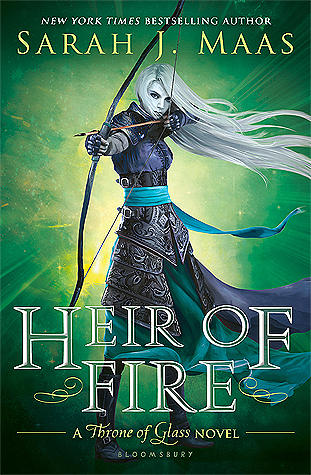 "She was the heir of ash and fire, and she would bow to no one."

"I claim you, Rowan Whitethorn. I don't care what you say and how much you protest. I claim you as my friend."

"You collect scars because you want proof that you are paying for whatever sins you've committed. And I know this because I've been doing the same damn thing for two hundred years."

"It would not take a monster to destroy a monster – but light, light to drive out darkness."
---
Summary from Goodreads:
Celaena Sardothien has survived deadly contests and shattering heartbreak—but at an unspeakable cost. Now she must travel to a new land to confront her darkest truth…a truth about her heritage that could change her life—and her future—forever.
Meanwhile, brutal and monstrous forces are gathering on the horizon, intent on enslaving her world. To defeat them, Celaena must find the strength to not only fight her inner demons but to battle the evil that is about to be unleashed.
The king's assassin takes on an even greater destiny and burns brighter than ever before in this follow-up to the New York Timesbestselling Crown of Midnight.
---
Goodreads