Teaser Tuesdays is a weekly bookish meme, hosted by Books and A Beat
This week's Teaser Tuesday is for Summer of Supernovas by Darcy Woods!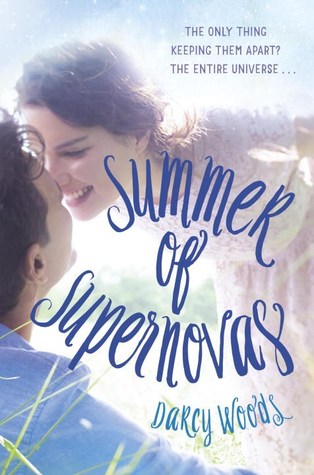 "…if time were really measured in grains of sand, I would take this grain and flatten it. Stretch it as far as physics allowed, let myself bask in this feeling. Forever and ever and ever."
---
Summary from Goodreads:
Fans of Jennifer E. Smith and Jenny Han will fall in love with this heartfelt and humor-laced debut following one girl's race to find the guy of her cosmic dreams.
 
When zodiac-obsessed teen Wilamena Carlisle discovers a planetary alignment that won't repeat for a decade, she's forced to tackle her greatest astrological fear: The Fifth House—relationships and love.
 
But when Wil falls for a sensitive guitar player hailing from the wrong side of the astrology chart, she must decide whether a cosmically doomed love is worth rejecting her dead mother's legacy and the very system she's faithfully followed through a lifetime of unfailing belief.
---