"Finding this girl is not who I am anymore. That action is soft; I am practical. That action is hopeful; I am not. The world is crazy; I can't change that.

So why am I still thinking about Mirjam Roodveldt?"
Title: Girl In The Blue Coat
Author: Monica Hesse
Series: Standalone
Publication: April 5th 2016 by Little, Brown Books for Young Readers
Pages: 320
Source: Publisher in exchange for a honest review
Summary from Goodreads:
Amsterdam, 1943. Hanneke spends her days procuring and delivering sought-after black market goods to paying customers, her nights hiding the true nature of her work from her concerned parents, and every waking moment mourning her boyfriend, who was killed on the Dutch front lines when the Germans invaded. She likes to think of her illegal work as a small act of rebellion.
On a routine delivery, a client asks Hanneke for help. Expecting to hear that Mrs. Janssen wants meat or kerosene, Hanneke is shocked by the older woman's frantic plea to find a person–a Jewish teenager Mrs. Janssen had been hiding, who has vanished without a trace from a secret room. Hanneke initially wants nothing to do with such dangerous work, but is ultimately drawn into a web of mysteries and stunning revelations that lead her into the heart of the resistance, open her eyes to the horrors of the Nazi war machine, and compel her to take desperate action.
Meticulously researched, intricately plotted, and beautifully written, Girl in the Blue Coat is an extraordinary, gripping novel from a bright new voice in historical fiction.
My Thoughts:
I know I have said this before and that I will probably say this again, but this book has left me at a loss for words. I sit here, trying to type this, and all I can think right now is: wow. The Girl In The Blue Coat has completely blown me away. I do not know what or how to say what needs to be said. This book is heartbreaking, awe-inspiring, and worthy of every award known to man. I don't know whether to try and explain just what makes this book so wonderful or to make another gif montage because I can't sort through my thoughts but I can show you what I felt. So, without further ado or explanation, please enjoy the physical expression of the emotions running through my brain: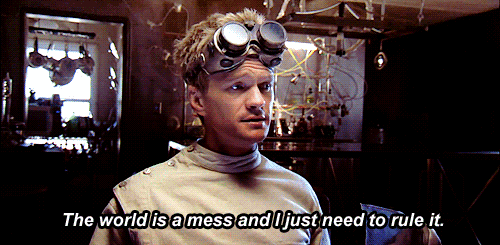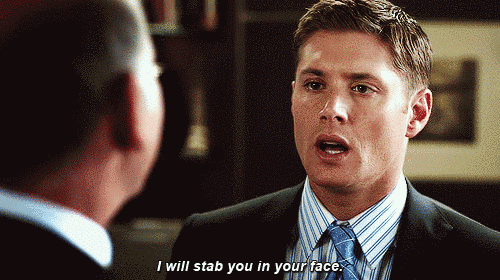 In all honesty, that just about sums it up. But, I also know you're not here to see various particles of the internet explain what I mean by amazing – so, lemme shed some light on this situation.
The Girl In The Blue Coat is a story about what it means to be brave. It is a story of friendship, of love, the power of choices, and fighting back against innumerable odds in the smallest ways you can even when all else fails. It is a story about war and how we survive it by whatever means necessary. It is a story of decisions, of courage, and of ingenuity. Is is the story of what happens when the monster in your closet comes out to play — and it is beautiful, terrifying, and gut wrenching. It builds and builds and just keeps on building until all you can do is hold on and power through. It is unforgettable. In The Girl In The Blue Coat, Monica Hesse has taken horrific events in our world's history and has created something powerful that deserves to be read. This book is stunning and it is something I will never forget.