WHO'S GOING TO GO BROKE AND BUY ALL THE BOOKS?
Samantha Reed!
EXCITED AND DYING AND HAPPY IS SHE!
Samantha Reed!
IF FANGIRLING BE SOMETHING YOU WISH,
Samantha Reed!
THEN BUCKLE UP AND PREPARE YOURSELF!
Samantha Reed!
Ready?
I bring to you my failed rendition of the Sponge Bob Square Pants song because I love me some Sponge Bob. And books. Yea, I love me some books too – and that's what this post is all about. YAY!  Check out my super-duper long list of all the books I want. Yay for bankruptcy!
1.Queen of Hearts by Colleen Oakes
Summary from Goodreads:
As Princess of Wonderland Palace and the future Queen of Hearts, Dinah's days are an endless monotony of tea, tarts, and a stream of vicious humiliations at the hands of her father, the King of Hearts. The only highlight of her days is visiting Wardley, her childhood best friend, the future Knave of Hearts — and the love of her life.
When an enchanting stranger arrives at the Palace, Dinah watches as everything she's ever wanted threatens to crumble. As her coronation date approaches, a series of suspicious and bloody events suggests that something sinister stirs in the whimsical halls of Wonderland. It's up to Dinah to unravel the mysteries that lurk both inside and under the Palace before she loses her own head to a clever and faceless foe.
Part epic fantasy, part twisted fairy tale, this dazzling saga will have readers shivering as Dinahs furious nature sweeps Wonderland up in the maelstrom of her wrath.
Familiar characters such as Cheshire, the White Rabbit, and the Mad Hatter make their appearance, enchanting readers with this new, dark take on Alice's Adventures in Wonderland.
May 3rd 2016 by HarperTeen 
2. The Only Thing Worse Than Me Is You by Lily Anderson
Summary from Goodreads:
Trixie Watson has two very important goals for senior year: to finally save enough to buy the set of Doctor Who figurines at the local comic books store, and to place third in her class and knock Ben West–and his horrendous new mustache that he spent all summer growing–down to number four.
Trixie will do anything to get her name ranked over Ben's, including give up sleep and comic books–well, maybe not comic books–but definitely sleep. After all, the war of Watson v. West is as vicious as the Doctor v. Daleks and Browncoats v. Alliance combined, and it goes all the way back to the infamous monkey bars incident in the first grade. Over a decade later, it's time to declare a champion once and for all.
The war is Trixie's for the winning, until her best friend starts dating Ben's best friend and the two are unceremoniously dumped together and told to play nice. Finding common ground is odious and tooth-pullingly-painful, but Trixie and Ben's cautious truce slowly transforms into a fandom-based tentative friendship. When Trixie's best friend gets expelled for cheating and Trixie cries foul play, however, they have to choose who to believe and which side they're on–and they might not pick the same side.
May 17th 2016 by St. Martin's Griffin
3. Traitor Angels by Anne Blankman
Summary from Goodreads:
Six years have passed since England's King Charles II returned from exile to reclaim the throne, ushering in a new era of stability for his subjects.
Except for Elizabeth Milton. The daughter of notorious poet John Milton, Elizabeth has never known her place in this shifting world—except by her father's side. By day she helps transcribe his latest masterpiece, the epic poem Paradise Lost, and by night she learns languages and sword fighting. Although she does not dare object, she suspects that he's training her for a mission whose purpose she cannot fathom.
Until one night the reason becomes clear: the king's man arrive at her family's country home to arrest her father. Determined to save him, Elizabeth follows his one cryptic clue and journeys to Oxford, accompanied by her father's mysterious young houseguest, Antonio Vivani, a darkly handsome Italian scientist who surprises her at every turn. Funny, brilliant, and passionate, Antonio seems just as determined to protect her father as she is—but can she trust him with her heart?
When the two discover that Milton has planted an explosive secret in the half-finished Paradise Lost—a secret the king and his aristocratic supporters are desperate to conceal—Elizabeth is faced with a devastating choice: cling to the shelter of her old life or risk cracking the code, unleashing a secret that could save her father…and tear apart the very fabric of society.
May 3rd 2016 by Balzer + Bray 
4. The Square Root of Summer by Harriet Reuter Hapgood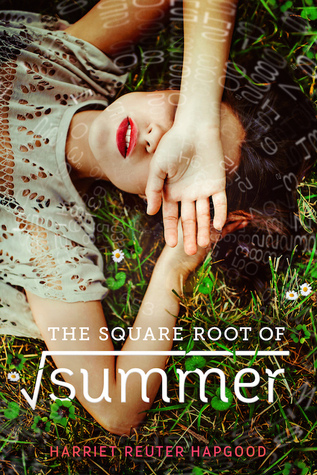 Summary from Goodreads:
This is what it means to love someone. This is what it means to grieve someone. It's a little bit like a black hole. It's a little bit like infinity.
Gottie H. Oppenheimer is losing time. Literally. When the fabric of the universe around her seaside town begins to fray, she's hurtled through wormholes to her past:
To last summer, when her grandfather Grey died. To the afternoon she fell in love with Jason, who wouldn't even hold her hand at the funeral. To the day her best friend Thomas moved away and left her behind with a scar on her hand and a black hole in her memory.
Although Grey is still gone, Jason and Thomas are back, and Gottie's past, present, and future are about to collide—and someone's heart is about to be broken.
May 3rd 2016 by Roaring Brook Press 
5. The Way Back To You by Michelle Andreani and Mindi Scott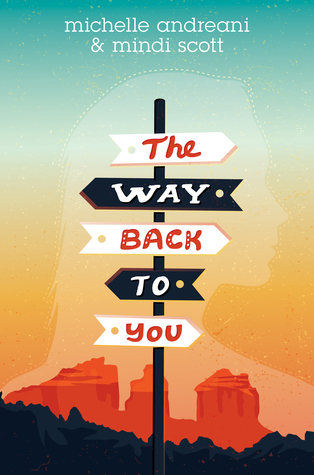 Summary from Goodreads:
Six months ago, Ashlyn Montiel died in a bike accident.
Her best friend Cloudy is keeping it together, at least on the outside. Cloudy's insides are a different story: tangled, confused, heartbroken.
Kyle is falling apart, and everyone can tell. Ashlyn was his girlfriend, and when she died, a part of him went with her. Maybe the only part he cares about anymore.
As the two people who loved Ashlyn best, Cloudy and Kyle should be able to lean on each other. But after a terrible mistake last year, they're barely speaking. So when Cloudy discovers that Ashlyn's organs were donated after her death and the Montiel family has been in touch with three of the recipients, she does something a little bit crazy and a lot of out character: she steals the letters and convinces Kyle to go on a winter break road trip with her, from Oregon to California to Arizona to Nevada. Maybe if they see the recipients—the people whose lives were saved by Ashlyn's death—the world will open up again. Or maybe it will be a huge mistake.
With hundreds of miles in front of them, a stowaway kitten, and a list of people who are alive because of Ashlyn, Cloudy and Kyle just may find their way to back to her…and to each other.
May 3rd 2016 by Katherine Tegen Books
6. Suffer Love by Ashley Herring Blake
Summary from Goodreads:
Hadley St. Clair's life changed the day she came home to a front door covered in slips of paper, each of them revealing the ugly truth about her father. Now as her family falls apart in the wake of his year-long affair, Hadley wants everyone-her dad most of all-to leave her alone.
Then she meets Sam Bennett, a cute new boy who inexplicably "feels like home" to Hadley. Hadley and Sam's connection is undeniable, but Sam has a secret about his family that could ruin everything.
Funny and passionate, Suffer Love is a story about first love, family dysfunction, and the fickle hand of fate.
May 3rd 2016 by HMH Books for Young Readers
7. The Outliers by Kimberly McCreight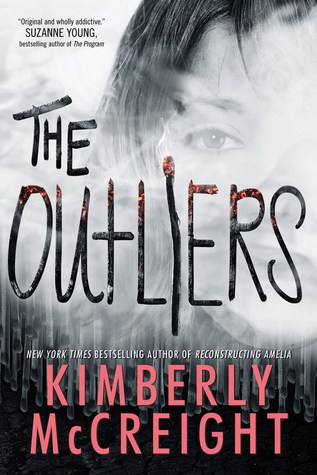 Summary from Goodreads:
From the New York Times bestselling author of Reconstructing Amelia comes a fast-paced teen series where one girl learns that in a world of intrigue, betrayal, and deeply buried secrets, it is vital to trust your instincts.
It all starts with a text: Please, Wylie, I need your help. Wylie hasn't heard from Cassie in over a week, not since their last fight. But that doesn't matter. Cassie's in trouble, so Wylie decides to do what she has done so many times before: save her best friend from herself.
This time it's different, though. Instead of telling Wylie where she is, Cassie sends cryptic clues. And instead of having Wylie come by herself, Jasper shows up saying Cassie sent him to help. Trusting the guy who sent Cassie off the rails doesn't feel right, but Wylie has no choice but to ignore her gut instinct and go with him.
But figuring out where Cassie is goes from difficult to dangerous, fast. As Wylie and Jasper head farther and farther north into the dense woods of Maine, Wylie struggles to control her growing sense that something is really wrong. What isn't Cassie telling them? And could finding her be only the beginning?
In this breakneck tale, New York Times bestselling author Kimberly McCreight brilliantly chronicles a fateful journey that begins with a single decision—and ends up changing everything.
May 3rd 2016 by HarperCollins
8. If I Was Your Girl by Meredith Russo
Summary from Goodreads:
A big-hearted novel about being seen for who you really are.
Amanda Hardy is the new girl in school. Like anyone else, all she wants is to make friends and fit in. But Amanda is keeping a secret. She's determined not to get too close to anyone.
But when she meets sweet, easygoing Grant, Amanda can't help but start to let him in. As they spend more time together, she realizes just how much she is losing by guarding her heart. She finds herself yearning to share with Grant everything about herself–including her past. But Amanda's terrified that once she tells him the truth, he won't be able to see past it.
Because the secret that Amanda's been keeping? It's that she used to be Andrew.
Will the truth cost Amanda her new life–and her new love?
If I Was Your Girl is a universal story about feeling different–and a love story that everyone will root for.
May 3rd 2016 by Flatiron Books 
13. Summer of Supernovas by Darcy Woods