OOPS I DID IT AGAIN!  I bought a lot of books.. with nowhere to put the books, but I bought a lot of books. What else did you expect from me? I am a book dragon – I hoard things and never stop collecting.
Someone really needs to keep me off of BookOutlet and Amazon… just sayin'. (But I would fight you. You can't stop me.)
So, for the first half of this monstrous beast – here is my list from BookOutlet:
1. What Goes Around by Courtney Summers
Courtney Summers fans are in for a treat! Two of her most critically acclaimed titles bound together for the price of one. In Cracked Up To Be, Perfect Parker Fadley isn't so perfect anymore. She's quit the cheerleading squad, she's dumped her perfect boyfriend, and she's failing school. Her parents are on a constant suicide watch and her counselors think she's playing games…but what they don't know, the real reason for this whole mess, is that a horrible thing has happened and it just might be her fault. In Some Girls Are, climbing to the top of the social ladder is hard–falling from it is even harder. Regina Afton used to be a member of the Fearsome Fivesome. And just like the other members of this all girl clique, she was both feared and revered by the students of Hallowell High… that is until vicious rumors about her and her best friend's boyfriend start going around.
2. Ruthless by Carolyn Lee Adams
A spine-tingling debut about the ultimate game of cat-and-mouse in reverse as a teen struggles to retain hope—and her sanity—while on the run from a cunning and determined killer.
Ruth Carver has always competed like her life depends on it. Ambitious. Tough. Maybe even mean. It's no wonder people call her Ruthless.
When she wakes up with a concussion in the bed of a moving pickup truck, she realizes she has been entered into a contest she can't afford to lose.
At a remote, rotting cabin deep in the Blue Ridge Mountains, Ruth's blindfold comes off and she comes face-to-face with her captor. A man who believes his mission is to punish bad girls like Ruth. A man who has done this six times before.
The other girls were never heard from again, but Ruth won't go down easy. She escapes into the wilderness, but her hunter is close at her heels. That's when the real battle begins. That's when Ruth must decides just how far she'll go in order to survive.
Back home, they called her Ruthless. They had no idea just how right they were.
3. The Tiger Saga books 1-4 by Colleen Houck
From Amazon because why the hell not:
1.Carry On Rainbow Rowell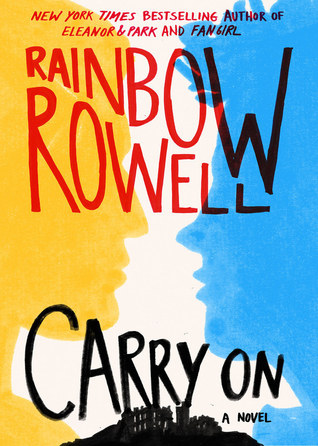 Simon Snow is the worst chosen one who's ever been chosen.
That's what his roommate, Baz, says. And Baz might be evil and a vampire and a complete git, but he's probably right.
Half the time, Simon can't even make his wand work, and the other half, he sets something on fire. His mentor's avoiding him, his girlfriend broke up with him, and there's a magic-eating monster running around wearing Simon's face. Baz would be having a field day with all this, if he were here—it's their last year at the Watford School of Magicks, and Simon's infuriating nemesis didn't even bother to show up.
Carry On is a ghost story, a love story, a mystery and a melodrama. It has just as much kissing and talking as you'd expect from a Rainbow Rowell story—but far, far more monsters.
2. Fangirl by Rainbow Rowell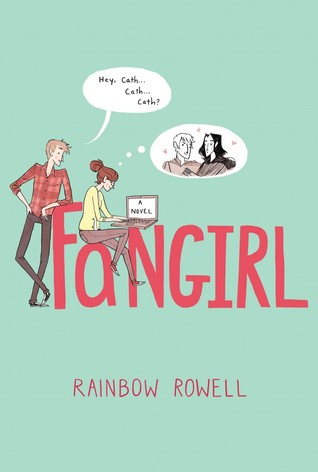 Cath is a Simon Snow fan.
Okay, the whole world is a Simon Snow fan…
But for Cath, being a fan is her life—and she's really good at it. She and her twin sister, Wren, ensconced themselves in the Simon Snow series when they were just kids; it's what got them through their mother leaving.
Reading. Rereading. Hanging out in Simon Snow forums, writing Simon Snow fan fiction, dressing up like the characters for every movie premiere.
Cath's sister has mostly grown away from fandom, but Cath can't let go. She doesn't want to.
Now that they're going to college, Wren has told Cath she doesn't want to be roommates. Cath is on her own, completely outside of her comfort zone. She's got a surly roommate with a charming, always-around boyfriend, a fiction-writing professor who thinks fan fiction is the end of the civilized world, a handsome classmate who only wants to talk about words… And she can't stop worrying about her dad, who's loving and fragile and has never really been alone.
For Cath, the question is: Can she do this?
Can she make it without Wren holding her hand? Is she ready to start living her own life? Writing her own stories?
And does she even want to move on if it means leaving Simon Snow behind?
3. The Word For Yes by Claire Needell
After their parents' divorce, Jan, Erika, and Melanie have to get used to the new world order: a father who's moved to another continent and a mother who throws herself into moving on. Jan, off at her first semester of college, has plenty to worry about, including an outspoken roommate who's kind of "out there" and an increasingly depressed and troubled long-distance boyfriend. Her younger sisters, left at home in New York City, and dealing with all the pressures of life in high school, aren't exactly close. Erika is serious and feels awkward and uncomfortable in crowds, though her beauty tends to attract attention. Melanie is socially savvy and just wants to go out—to concerts, to parties, wherever—with her friends. The gap between all three girls widens as each day passes.
Then, at a party full of blurred lines and blurred memories, everything changes. Starting that night, where there should be words, there is only angry, scared silence.
And in the aftermath, Jan, Erika, and Melanie will have to work hard to reconnect and help one another heal.
At once touching and raw, Claire Needell's first novel is an honest look at the love and conflicts among sisters and friends, and how these relationships can hold us together—and tear us apart.
4. The Way I Used to Be by Amber Smith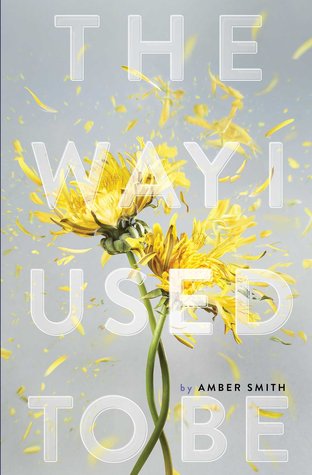 Eden was always good at being good. Starting high school didn't change who she was. But the night her brother's best friend rapes her, Eden's world capsizes.
What was once simple, is now complex. What Eden once loved—who she once loved—she now hates. What she thought she knew to be true, is now lies. Nothing makes sense anymore, and she knows she's supposed to tell someone what happened but she can't. So she buries it instead. And she buries the way she used to be.
Told in four parts—freshman, sophomore, junior, and senior year.
5. The Girl from Everywhere by Heidi Heilig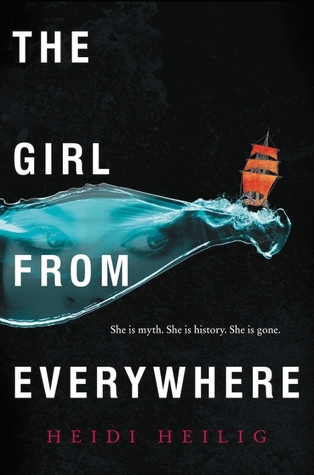 Nix has spent her entire life aboard her father's ship, sailing across the centuries, across the world, across myth and imagination.
As long as her father has a map for it, he can sail to any time, any place, real or imagined: nineteenth-century China, the land from One Thousand and One Nights, a mythic version of Africa. Along the way they have found crewmates and friends, and even a disarming thief who could come to mean much more to Nix.
But the end to it all looms closer every day.
Her father is obsessed with obtaining the one map, 1868 Honolulu, that could take him back to his lost love, Nix's mother. Even though getting it—and going there—could erase Nix's very existence.
For the first time, Nix is entering unknown waters.
She could find herself, find her family, find her own fantastical ability, her own epic love.
Or she could disappear.
6. Into The Dim by Janet B. Taylor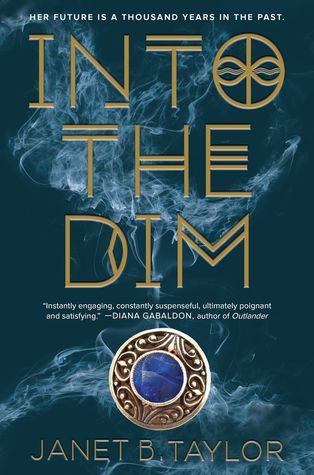 When fragile, sixteen-year-old Hope Walton loses her mom to an earthquake overseas, her secluded world crumbles. Agreeing to spend the summer in Scotland, Hope discovers that her mother was more than a brilliant academic, but also a member of a secret society of time travelers. Trapped in the twelfth century in the age of Eleanor of Aquitaine, Hope has seventy-two hours to rescue her mother and get back to their own time. Along the way, her path collides with that of a mysterious boy who could be vital to her mission . . . or the key to Hope's undoing.
7. Da Vinci's Tiger by L.M. Elliott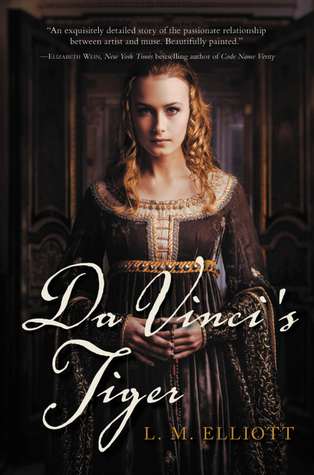 For fans of rich and complex historical novels like Girl with a Pearl Earring or Code Name Verity, Laura Malone Elliott delivers the stunning tale of real-life Renaissance woman Ginevra de' Benci, the inspiration for one of Leonardo da Vinci's earliest masterpieces.
The young and beautiful daughter of a wealthy family, Ginevra longs to share her poetry and participate in the artistic ferment of Renaissance Florence but is trapped in an arranged marriage in a society dictated by men. The arrival of the charismatic Venetian ambassador, Bernardo Bembo, introduces Ginevra to a dazzling circle of patrons, artists, and philosophers. Bembo chooses Ginevra as his Platonic muse and commissions a portrait of her by a young Leonardo da Vinci. Posing for the brilliant painter inspires an intimate connection between them, one Ginevra only begins to understand. In a rich and vivid world of exquisite art with a dangerous underbelly of deadly political feuds, Ginevra faces many challenges to discover her voice and artistic companionship—and to find love.
8. Rebel of the Sands by Alwyn Hamilton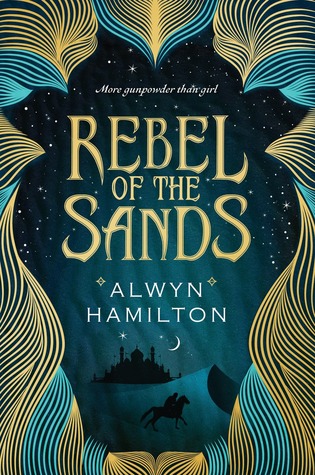 She's more gunpowder than girl—and the fate of the desert lies in her hands.
Mortals rule the desert nation of Miraji, but mystical beasts still roam the wild and barren wastes, and rumor has it that somewhere, djinni still practice their magic. But there's nothing mystical or magical about Dustwalk, the dead-end town that Amani can't wait to escape from.
Destined to wind up "wed or dead," Amani's counting on her sharpshooting skills to get her out of Dustwalk. When she meets Jin, a mysterious and devastatingly handsome foreigner, in a shooting contest, she figures he's the perfect escape route. But in all her years spent dreaming of leaving home, she never imagined she'd gallop away on a mythical horse, fleeing the murderous Sultan's army, with a fugitive who's wanted for treason. And she'd never have predicted she'd fall in love with him…or that he'd help her unlock the powerful truth of who she really is.
9. Velvet Undercover by Terri Brown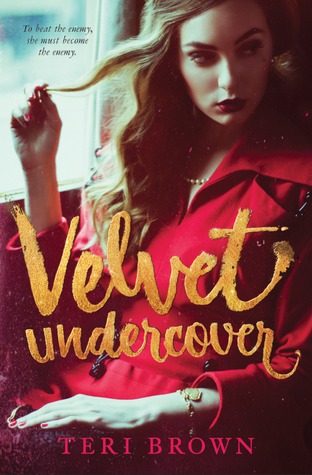 Samantha Donaldson's family has always done its duty for the British Crown. In the midst of World War I, seventeen-year-old Sam follows in their footsteps, serving her country from the homefront as a Girl Guide and messenger for the intelligence organization MI5. After her father disappears on a diplomatic mission, she continues their studies of languages, high-level mathematics, and complex puzzles and codes, hoping to make him proud.
When Sam is asked to join the famed women's spy group La Dame Blanche she's torn—this could be the adventure she's dreamed of, but how can she abandon her mother, who has already lost a husband to the war? But when her handlers reveal shocking news, Sam realizes there's no way she can refuse the exciting and dangerous opportunity.
Her acceptance leads her straight into the heart of enemy territory on a mission to extract the most valuable British spy embedded in Germany, known to the members of LDB only as Velvet. Deep undercover within the court of Kaiser Wilhelm II, Samantha must navigate the labyrinthine palace and its many glamorous—and secretive—residents to complete her assignment. To make matters worse she finds herself forming a forbidden attraction to the enemy-a dangerously handsome German guard. In a place where personal politics are treacherously entangled in wartime policy, can Samantha discover the truth and find Velvet before it's too late…for them both?
From author Teri Brown comes the thrilling story of one girl's journey into a deadly world of spycraft and betrayal—with unforgettable consequences.
10. These Vicious Masks by Tarun Shanker and Kelly Zekas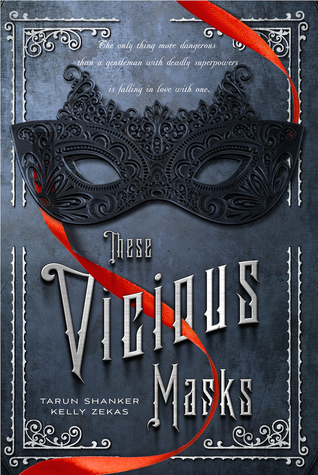 Jane Austen meets X-­Men in this gripping and adventure-­filled paranormal romance set in Victorian London.
England, 1882. Evelyn is bored with society and its expectations. So when her beloved sister, Rose, mysteriously vanishes, she ignores her parents and travels to London to find her, accompanied by the dashing Mr. Kent. But they're not the only ones looking for Rose. The reclusive, young gentleman Sebastian Braddock is also searching for her, claiming that both sisters have special healing powers. Evelyn is convinced that Sebastian must be mad, until she discovers that his strange tales of extraordinary people are true—and that her sister is in graver danger than she feared.