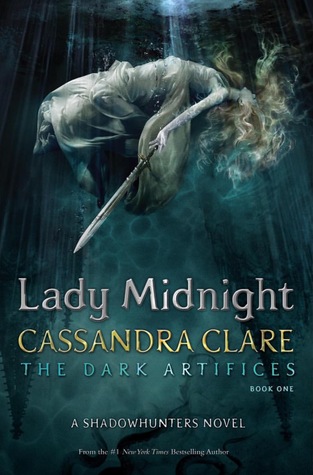 "When you love someone, they become a part of who you are. They're in everything you do. They're in the air you breathe and the water you drink and the blood in your veins. Their touch stays on your skin and their voice stays in your ears and their thoughts stay in your mind. You know their dreams because their nightmares pierce your heart and their good dreams are your dreams too. And you don't think they're perfect, but you know their flaws, the deep-down truth of them, and the shadows of all their secrets, and they don't frighten you away; in fact you love them more for it, because you don't want perfect. You want them."
Title: Lady Midnight
Author: Cassandra Clare
Series: The Dark Artifices # 1
Publication: March 8th 2016 by Margaret K. McElderry Books
Pages: 720
Source: Purchased at launch event
Summary from Goodreads:
The Shadowhunters of Los Angeles star in the first novel in Cassandra Clare's newest series, The Dark Artifices, a sequel to the internationally bestselling Mortal Instruments series. Lady Midnight is a Shadowhunters novel.
It's been five years since the events of City of Heavenly Fire that brought the Shadowhunters to the brink of oblivion. Emma Carstairs is no longer a child in mourning, but a young woman bent on discovering what killed her parents and avenging her losses.
Together with her parabatai Julian Blackthorn, Emma must learn to trust her head and her heart as she investigates a demonic plot that stretches across Los Angeles, from the Sunset Strip to the enchanted sea that pounds the beaches of Santa Monica. If only her heart didn't lead her in treacherous directions…
Making things even more complicated, Julian's brother Mark—who was captured by the faeries five years ago—has been returned as a bargaining chip. The faeries are desperate to find out who is murdering their kind—and they need the Shadowhunters' help to do it. But time works differently in faerie, so Mark has barely aged and doesn't recognize his family. Can he ever truly return to them? Will the faeries really allow it?
My Thoughts:
Reading this was a very surreal experience. Not only did I get to dive back into the amazing world of Shadowhunters, the book itself takes place very close to home – in fact, there were several places mentioned that I've been to before. Lady Midnight, the first book in Cassandra Clare's new Dark Artifices series, is a book that will knock your socks off (Yes, I put that in there on purpose. If you've read the book, you know why). Filled with adventure, action, blazing and swoon worthy romance – not to mention a cast of characters that will both make you want to rip your hair out and bow down and kiss some feet at the same time – Lady Midnight is everything I could have wished for and so much more.
I can't really say anything about this book without spoiling practically everything from The Mortal Instruments – even the Shadowhunters Academy and The Infernal Devices. Every story plays a part in what leads up to this, The Mortal Instruments most of all. I can say this, Lady Midnight sets itself apart from her other books for two main reasons. One: our protagonist is not only fully aware of the shadow world and what it contains at the start of the book, she is also a Shadowhunter born and bred. Two: While there is romance, this book is centered completely around family – specifically, the Blackthorns whom I adore immensely. A nice little tidbit – you're actually introduced to all of these characters in City of Heavenly Fire, so it was really awesome seeing them again in their own story.
Like I said, I cannot say anything without spoiling everything for you guys. So, much like my review of Glass Sword, this review will now transform itself into gif central.
Remembering everything that happened to Emma and the Blackthorns in the conclusion of the TMI series:
The Characters (Especially Mark and Tavvy):
All the feels:
Me at the end: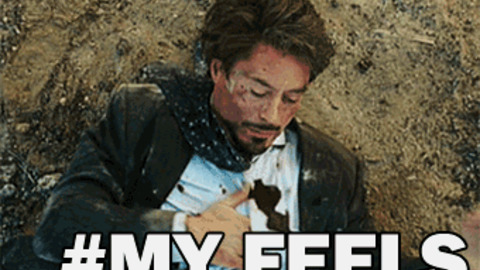 That just about sums it all up. If you haven't yet, READ IT! If you don't plan to, READ IT ANYWAY! Get on the Shadowhunter train ya'll, it's one hell of a wild ride.