IT'S FANDOM TIME!!!
So, I'm sure all of you know the drill by now. t is a basic subscription service: every month they send you something. But, Fandom of the Month is entirely centered around Fandoms (The Hunger Games, Game of Thrones, Doctor Who, etc.). You can sign up and check them out here: Fandom of the Month Club.
Who wants to go down the rabbit hole with me? Ya ready? I hope so. This month's theme is……
ALICE IN WONDERLAND!!
Getting my precious box in the mail today, along with my mug and blanket from Evie Seo's Society6 store just made this week ten times better!
This month's post card is adorable… simply adorable and it makes me so damn happy ❤
I mean, look at it!! All the hearts, the pink, the chair… ugh. You're killing me smalls.
Then we have out tiny, weenie little magnet which now resides on my fridge beside Bellatrix Lestrange, Sam and Dean Winchester, and Percy Jackson – plus Chewbacca. Look at my precious little hat XD
ANNND THE BAG HIT ME RIGHT IN THE FEELS! So not okay, not okay (I'm just kidding, I love it.)
Then we have these earrings, which I honestly cannot wait to wear. They're so cute! So, so, so, so, so cute.. We're all mad here, right?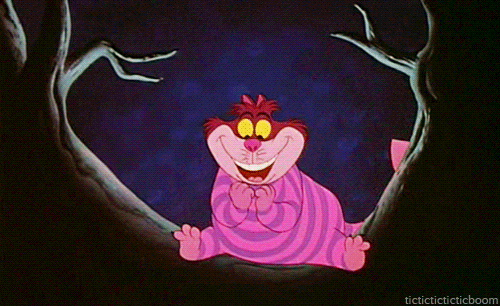 THE RING! Oh my goodness, this ring guys. Not only does it fit me perfectly, it's a full on tea set with tea in the cup and a spoon and the saucer! *squee*
And we have this adorable necklace that makes my heart go all pitter-patter and it makes me want to dance around with a pocket watch. Look at how adorable it is! LOOK AT IT!
There is a drink me bottle, a rose, a heart, a key, a tea pot, and a pocket watch and it makes me so happy I could burst.
Last but not least, we have a gorgeous bracelet that makes me squeal. The delicate craftsman ship is so pretty, and the rabbit drawing! Just kill me already.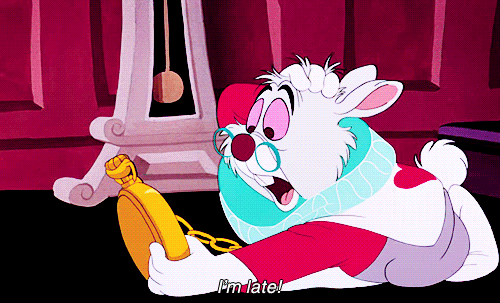 Look at this glorious haul of goodies, doesn't it just make you want to dance and scream and shout? This box is one of my favorite so far, besides the Supernatural one that is. I can't wait to see what March is!