IT'S FANDOM TIME!!! Hell yea.
So, I'm sure all of you know the drill by now. t is a basic subscription service: every month they send you something. But, Fandom of the Month is entirely centered around Fandoms (The Hunger Games, Game of Thrones, Doctor Who, etc.). You can sign up and check them out here: Fandom of the Month Club.
Who wants to get all sentimental with me? Ya ready? I hope so. This month's theme is……
DEATH EATERS!
For the record, I squealed so loudly when I opened my mail box and saw this that the entire mail room looked at me like I'd suddenly sprouted a second head or something equally ridiculous.
This month is awesome, I mean, honestly how could a Death Eater theme not be awesome? JUST LOOK AT THE POST CARD!
And the freaken magnet! I mean, look at it… do you guys know how awesome this is? It makes my inner fangirl go squee.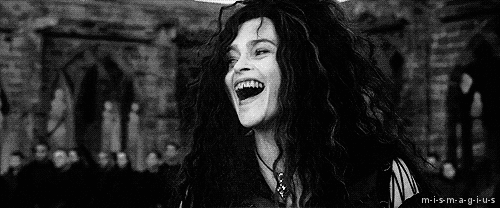 First piece of jewelry first, though it isn't really jewelry. LOOK AT THIS POCKET MIRROR THINGY! I love it.
We also have Dark Mark earrings! They're so adorable, strangely enough. I cannot wait to wear them.
Last but not least, and possibly my favorite (besides the earrings) is this awesome charm bracelet that I also cannot wait to wear.
So, what do you think guys? Have you subscribed or are you thinking about it? Also… THE JEWELRY IS SO PRETTY.