"Sweetheart, when you lose someone, you lose a little bit of yourself, too. And that missing piece? Sometimes you have to lose the rest of yourself to find it."
Title: My True Love Gave To Me: Twelve Holiday Stories
Editor: Stephanie Perkins
Series: Standalone anthology
Publication: October 14th, 2014 by St. Martin's Press
Pages: 336
Source: Publisher in exchange for a honest review
Summary from Goodreads:
If you love holiday stories, holiday movies, made-for-TV-holiday specials, holiday episodes of your favorite sitcoms and, especially, if you love holiday anthologies, you're going to fall in love with My True Love Gave To Me: Twelve Holiday Stories by twelve bestselling young adult writers, edited by international bestselling author Stephanie Perkins. Whether you enjoy celebrating Christmas or Hanukkah, Winter Solstice or New Year's there's something here for everyone. So curl up by the fireplace and get cozy. You have twelve reasons this season to stay indoors and fall in love.
My Thoughts:
Alright, so for this review I am going to do something a little bit different. I'm going to review each short story individually and then point out my favorite and least favorite of the bunch. So, shall we begin?
Midnights by Rainbow Rowell
I was unsure of this one when I started it – but by the end of the twenty or so pages, I was actually really enjoying it. This story is mainly about Mags and her friend (whom she has a crush on) Noel – he's a dude. I know, it threw me off for a bit. Now, for this story, the one thing I really disliked is one thing that also added to the charm: the time skips. This short story jumps around from year to year and at different times. It starts off in 2014 just before midnight, and then leaps back to 2011, hop scotches its way up to 2012… you get the picture. I do have to give Rowell credit, though. Despite the trigger happy timeline, she managed to create characters that I was rooting for and invested in within a short amount of pages and minuscule scenes. Bravo. Also, MAGS AND NOEL ARE SO FREAKEN CUTE!
The Lady and the Fox by Kelly Link
This one wasn't one of my favorites – but I still liked it. I felt as though it had a quirky, but distractedly unclear purpose/theme. I had no idea what the point of this story was, honestly, the ending totally ruined it for me. I thought this really had something going, I loved the dynamic between Fenny and Miranda – though it is a little bit weird that she meets him at eleven years of age and then is trying to get into his pants later in the story. I enjoyed the whole paranormal mystery aspect of Fenny and what/who he was – and I would have preferred for it to be left alone instead of screwed around with at the end. I don't want to talk too much about it because it's a spoiler, but ugh.
Angels in the Snow by Matt De La Pena
This one sort of surprised me. I wasn't sure if I was going to like it or not, but the more I kept reading the more I found myself enjoying what was going on. This one was actually sort of sad. Shy, our protagonist, is cat sitting over Christmas break in his boss' apartment – but he doesn't have any food. He's starving. One morning, the girl form the floor above him comes down to ask if he can help her with the plumbing – and, low and behold, the gentle flirtation of apartment living begins. I liked the dynamic between Shy and Haley – they were adorable. She took care of him even though she didn't need to and it sort of melted my heart into little pieces. As a whole, this story wasn't one of my favorites – but it was still highly enjoyable.
Polaris is Where You'll Find Me by Jenny Han
I enjoyed this one a lot. It was a little strange going into because all of a sudden we're in the North Pole hanging out and watching a bunch of beautiful elves dance – but I enjoyed it nonetheless. Natalie was interesting, actually, the entire short story was interesting and I think that was the only thing that kept me reading it. I'm sort of sick of endless pining over someone you can never have – and that's really what this short story is about. It was painful. I have to admit, though, the idea that Santa adopted a human girl and raised her made me think of one thing that's already a huge Christmas thing – Elf. That's right. In all honesty, this story felt sort of like a rip off of Elf, at least the whole idea of Santa + human baby = plot line. Short rant aside, the story was good – don't get me wrong here. I just felt like it wasn't all it could have been.
It's a Yuletide Miracle, Charlie Brown by Stephanie Perkins
This was probably my favorite one out of the entire anthology. Not only was it cute and cuddly with all the feels, it also was able to showcase deeper themes like the individual against the family and the meaning of Christmas within a short number of pages. Marigold and North… damn, I love them. I love, love, love, love them. They're relationship is adorable, everything about them is adorable. I mean, come on, North completely disregards his job so that he can help Marigold clean her apartment in order to fit the Christmas tree she bought from him. I don't really know how to explain it, but everything about this short story was perfection to me.
Your Temporary Santa by David Levithan
First of all, some serious props are needed when due. Thank you David Levithan for writing an extremely cute and believable gay couple trying to preserve the magic of Christmas for younger kids. Just… thank you – it was absolutely perfect. I honestly don't know what to say about this story – it wasn't my favorite, but it could have been if I didn't like others more. If I had to describe this story in one word, it would be: cute. Pretending to be Santa in order to keep a younger sibling believing is just plain adorable if you ask me.
Krampuslauf by Holly Black
This one was just plain weird, but I still liked it. Strange, huh? I don't know what it was about this story, but it just didn't sit right with me. I enjoyed reading it and watching a certain character get served a serious case of justice for being an ass – but on a scale of one to ten, it was sort of just meh. Though, on the bright side, it really made me want to go watch Krampus – YAY!
What the Hell Have You Done, Sophie Roth? by Gayle Forman
This is the other story competing for the top favorite spot on my list. I can't pick between this one and "It's A Yuletide Miracle, Charlie Brown" – both of them rocked my fuzzy socks off. This one I could actually relate to a little more, though. Sophie, a Jewish freshman in college who is stranded for an extra week on campus because of expensive flights,  feels like a complete outsider. She decides to go caroling to take her mind off of things, and while she is out, she runs into Russel – a hilarious, food dare devil, sweet talker. These two hit it off and then Russel spends the rest of the night trying to make sure Sophie can have a real Hanukkah – cue the "awws".
Beer Buckets and Baby Jesus by Myra McEntire
First of all, that title. Holy bat crap robin that title made my crack up for a solid five minutes. I don't know, it's just hilarious – and it makes perfect sense once you read through the short story. As someone who struggles with titles and naming stuff, I applaud you Myra McEntire – you struck gold. As for the story itself, it is just as hilarious and intriguing as the title that caught my eye in the first place. This ends up actually being a really cute story about redemption turning into something just a little bit more. The characters were multidimensional, the premise hilarious though unoriginal, and the setting both superb and superfluous at the same time. A Christmas parent at a rodeo dinner experience venue where a multitude of chaos ensues? Count me in.
Welcome to Christmas, CA by Kiersten White
Oh my goodness this story was adorable – and extremely close to home. I've driven through that area, hung out in Barstow, camped in Baker – yay for Southern California. I really loved this short story – every little thing about it was perfect and adorable and Christmassey. It was all about the true meaning of Christmas being the joy within oneself and spending time with family, and it hits you right in the feels – especially at the end there. The characters were well developed over a short period of time, and right from the get go I knew they were going to stomp all over my heart. Maria, our narrator/ protagonist has such a presence right from the first page – it was spectacular. Everything felt alive.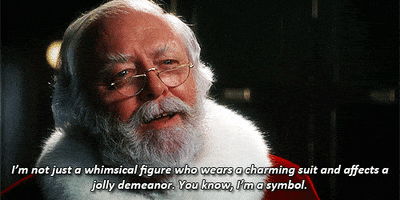 Star of Bethlehem by Ally Carter
This one started off pretty strong and it captured my attention right from the get go – but it sort of fell downhill from there. I loved it, truly I did – but I was just extremely confused by the "climax" of the short story. One of my biggest pet peeves in short stories is when something suddenly happens without any prior hints having been dropped before the event. I don't mean blindsided/plot twist sort of events, even those have foreshadowing we don't realize until it happens – I mean just complete shifts without the subtlest of warnings. That happens here, and from that point on I was both disappointed and somewhat angry. It just didn't do it for me. The whole premise was really interesting, I do have to point that out. I was really hoping it would go somewhere other than what actually happened, so yea, disappointed.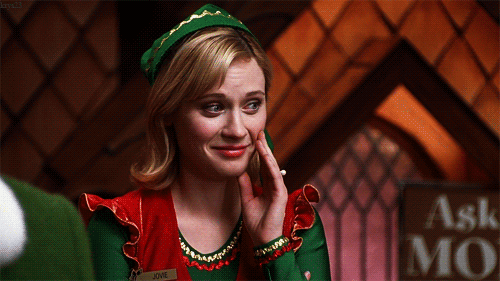 The Girl Who Woke the Dreamer by Laini Taylor
This story… this story was my least favorite and I could barely bring myself to read it. Not only was it convoluted and confusing, the characters were practically impossible to connect with. I didn't understand any of it, and for that reason I simply skimmed over the words without trying to discern the meaning. It was really upsetting, I wanted to like it – but more than anything, I wanted to know what was going on. It just went right over the top of my head without as much as a warning or a goodbye. It seemed very interesting, at least what I could get out of it did, but it was far too little and much too late.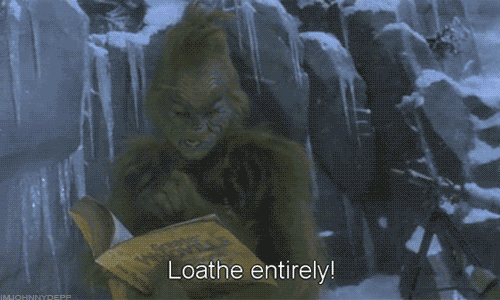 So my favorites out of this anthology are:
It's a Yuletide Miracle, Charlie Brown
What the Hell Have You Done, Sophie Roth?
Welcome to Christmas, CA
Least favorite:
The Girl Who Woke the Dreamer
Overall, I definitely recommend this anthology to anyone looking for a fun Christmas read. You don't have to read it all in one go considering each story is a standalone and the only thing connecting them all is the spirit of the holidays. My True Love Gave To Me really is an amazing anthology and I am so grateful I got the chance to read and review it. My only problem was that almost every single story ending with someone kissing, but that was a minor annoyance that in no way affected how I feel about this book as a whole. I blew through this book yesterday like it was nobody's business – I came down with something and feel like I got hit by a freight train, so all I did was read and sleep all day. So worth it, trust me, this book is so, so worth it.