Waiting on Wednesday is hosted each week by Breaking the Spine and lets us spotlight a book that we are eagerly waiting to be released.
This weeks Waiting On Wednesday is Zero Day by Jan Gangsei!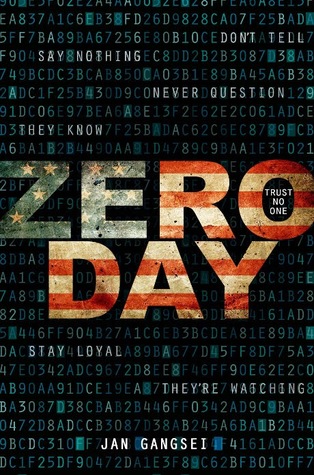 Publication: January 12th 2016 by Disney-Hyperion
Summary from Goodreads:
Eight years ago, Addie Webster was the victim of the most notorious kidnapping case of the decade. Addie vanished—and her high-profile parents were forced to move on.
Mark Webster is now president of the United States, fighting to keep the oval office after a tumultuous first term. Then, the unthinkable happens: the president's daughter resurfaces. Addie is brought back into her family's fold, but who is this sixteen-year-old girl with a quiet, burning intelligence now living in the White House? There are those in the president's political circle who find her timely return suspicious.
When the NSA approaches Darrow Fergusson, Addie's childhood best friend and the son of the president's chief of staff, he doesn't know what to think. How could this slip of a girl be a threat to national security? But at the risk of having his own secrets exposed by the powerful government agency, Darrow agrees to spy on Addie.
It soon becomes apparent that Addie is much more than the traumatized victim of a sick political fringe group. Addie has come with a mission. Will she choose to complete it? And what will happen if she does?
This book sounds like the Salt and every other spy/White House movie's love child. And, I CAN'T WAIT TO READ IT! It sounds so action packed, so high stakes – I honestly cannot wait for whatever emotional turmoil will follow reading this book. I feel the need to start humming the Mission Impossible theme song as I type this just because I can.  You can expect me to be all over this beautiful thing as soon as it comes out.