"Modesty is for saints and losers. I'm neither."
Title: Oblivion
Author: Jennifer L. Armentrout
Series: Lux #1.5
Publication: December 1st 2015 by Entangled Teen
Pages: 1005 Pages (350 for Print)
Source: Amazon
Summary from Goodreads:
I knew the moment Katy Swartz moved in next door, there was going to be trouble. Lots of it.
And trouble's the last thing I need, since I'm not exactly from around here. My people arrived on Earth from Lux, a planet thirteen billion light years away. Plus, if there's one thing I know, it's that humans can't be trusted. We scare them. We can do things they only dream about, and honestly, we make them look weak as hell. 'Cuz they are.
But Kat is getting to me in ways no one else has, and I can't stop myself from wanting her—or wanting to use my powers to protect her. She makes me weak, and I'm the strongest of our kind, tasked with protecting us all. So this one simple girl…she can mean the end for us. Because the Luxen have an even bigger enemy—the Arum, and I need to stay on my game.
Falling for Katy—a human—won't just place her in danger. It could get us all killed, and that's one thing I'll never let happen.
My Thoughts:
I must warn you before I get started, this review is probably going to be composed of incoherent fangirling.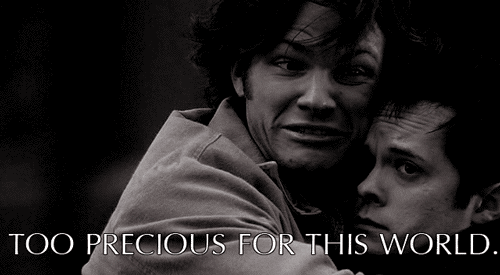 If you don't know, are new, or have forgotten – I am a complete psychopath obsessed with the Lux series by Jennifer L. Armentrout. I live on these books – they are everything to me and one of my all time favorite series (of course there are others, but these hold their own.) So, imagine my excitement/dread/squealingness when I found out that there was not only going to be a movie, but there was also going to be a compilation of the first three books released from the man himself, Daemon Black's, point of view. Just for clarification, the print copy of Oblivion is only the first book, Obsidian, retold in Daemon's voice, and the electronic copy is the first three books (Obsidian, Onyx, Opal) told in his point of view. I bet you guys all know which one I splurged on, huh?
I don't even know what to say about this book guys, it was glorious. DAEMON MOTHER FREAKEN BLACK IS IN THE HOUSE! Guys, guys, guys…..my precious little baby is the best thing every. This book has it all – the feels, books, sass, electrifying chemistry, badassery – all of it.
Reading these books over again, especially viewing them through another set of eyes, was a mind blowing experience. I was able to pick up on details that never registered before, I was able to picture things in a whole different way, I was able to experience entirely new scenes. There was also the old favorites (the cookie scene, Daemon carrying Katy, the smoothie, the spaghetti – all of it.)
I think my favorite part was being able to see it all through Daemon's eyes, being able to watch his change happen internally – it made it all the more drastic. Seriously, if you thought he was an asshole in Obsidian – try reading what he actually wanted to do without throwing the book in a fit of rage. Daemon is not a nice guy, not really – we all know that. But, reading it this way enables us to understand his reasoning much earlier on. If you've read these books, you know exactly what I am talking about. I mean, seriously, Daemon is pretty much like this on the inside:
And so, as any man does, he channels it into a razor edged wit, narcissism, and a trigger happy temper that puts fireworks to shame.
I think the most heartbreaking part about all of this was the fact that he knew exactly what he was doing; he knew exactly how cruel his words were and how it was making Kat feel – but he did it because he thought it was right and he didn't know what else to do. He couldn't lose Dee, not like with Dawson. I have to say, this book made me fall in love with Daemon all over again – douchbaggery aside. I've always loved him, even in Obsidian, therefore this book hit me right in the feels.
Everything about Oblivion was perfection. I don't even know what to say because I loved this book so much. Internally right now, I'm screaming incoherent ramblings about Daemon, cookies, and alien babies. This book… this book is amazing and exactly what I needed. I can't think of a better way to spend the first couple days of Christmas break than binge reading this beast over and over again. This glimpse into Daemon's mind is like diving into a black hole, it consumes you – but you can't help but enjoying the trip and then wishing for more.
Because I love these books so much, please enjoy some of my favorite Daemon moments listed below:
"I knew there was no way she was going to get the box up that porch without falling and possibly breaking her neck. I raised my brows. If she broke her neck, then I guessed that solved the whole 'moving in next door' problem."

"And because I was competing for world's biggest dumbass, I stayed out there, in the trees, stomach grumbling like a damn engine, and helped her carry in box after box without her even knowing."

"I was waiting. There were better things to do than this. Like beating my head against cement. Or listening to Dee describe in painful detail every intricate and disturbingly personal attribute of each of those guys in that band she loved."

"Her face had lit up with the biggest smile, as if the leaning tower of books were really a million bucks. It was all very – not cute. What the hell was I thinking? Not cute at all."

"Katy. Her name was Katy. Reminded me of Kitty. Kitty cat. Kitten. Look at me, putting all these words together."

"Her little hands balled into fists. I think she wanted to hit me. I think I might've liked it. And I think I seriously needed help."

"I called up Andrew, Adam's twin and the Thompson brother who matched me in temperament and personality. In other words, we were fucking balls of sunshine."

"I called up Andrew, Adam's twin and the Thompson brother who matched me in temperament and personality. In other words, we were fucking balls of sunshine."

"Jesus, all this thinking about my feelings and hers was probably going to give me a period."

"Colds turned into pneumonia and killed people. Mental note: pick up vitamin C before school tomorrow and force it down Kat's throat."

""Damn. That got me in the feels. Straight sucker punch."

"I continued making the sexiest snow angel known to man."

"I don't know how to make you better. I wish I did, but please stay with me. I need you, and I can't lose you. Not now. Not ever."

"And I also know that although she wasn't mine now, she would be one day."

"I knew right then I would burn down the whole universe for her if I had to. I would do anything to keep her safe. Kill. Heal. Die. Anything. Because she was my everything."