I'm back folks! This tag is all about being random, so… be prepared. I was tagged by the glorious Michelle at The Writing Hufflepuff (which is awesome). She's so sweet, and absolutely hilarious. If you aren't following her, you should be. Shame on you ❤
Here are the rules of this tag:
(Why are there rules if this is random? DX Oh goodness, my brain hurts)
Paste the button onto your blog post.
Leave a new list of questions (or just pass on the question list you answered) and tag a few people of your random choice (and say why you tagged them, if you have time)! (Be original and nonsensical and disastrously random!)
Write down three facts about you – one of them is WRONG. Let your commenters guess in the comments which one is wrong (and tell them in the comments after a while)
Answer the questions of the person who tagged you – make it all super random and interesting.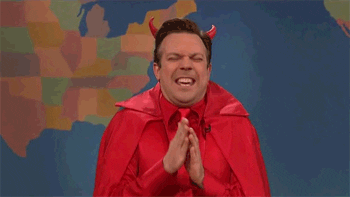 Shall we begin?
Facts about me:
I am legally blind in my right eye
I basically failed my way through elementary school
I hate cats
Real or not real?
Questions:
 What is one food you can eat mountains of and why?
That answers it, right? As for why…. uhhh… ICE CREAM!
2. If you were a Traveler Without Roots, would your home be a train car, an RV, a hot air balloon, a boat, or just a pack on your back? Or maybe another option completely?
Hmm…. I think I would end up in an RV – cause they're awesome. I mean, it's literally a house on wheels and you can go practically anywhere with it. If I had to choose a second option, it would be just the pack on my back – 'cause you can literally go anywhere with that one.
3. Name a celebrity you wish you could spend one day with.
Uhh, easiest question ever!
Like…. guys…
4. What fictional character's house would you like to have as your own?
Wait… it isn't obvious?
5. If you could take a class in ANYTHING what would it be?
Oh goodness…. don't make me choose. This is too hard DX I WANT TO LEARN EVERYTHING! Uhh…in anything, a class in anything. If I had to choose, probably some Krav Maga or something because I want to be badass.
6. Name a childhood obsession. TV show, stuffed animal, book, food, pastime—anything.
Umm… well, I'm still obsessed with a lot of the same things. But, I guess I'll pick Disney Princess Movies or the Barbie Movies. (Like, the original stuff.)
7. What do you think would be an awesome theme for a party?
An awesome theme for a party… huh. I want to throw a Cards Against Humanity party cause why not? Haha. I love Cards Against Humanity, the stupid game is the most amazing thing ever – it's what Apples to Apples should have been.
8. Have you been in any clubs/groups in your lifetime?
I was in the academic pentathlon in sixth grade, does that count?
9.  What's something you have to buy all the time that you wish you could just have an endless supply of (something that's always the same thing—no books or movies!)?
You took my thunder man. Books, totally books. But, SINCE I CAN'T DO THAT, money. Like, that's not against the rules, too, is it?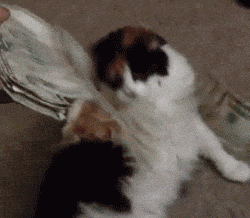 Money and cats…. all is right in the world.
10. What park (national/amusement/theme/etc) would you choose to visit?
I have no idea. I basically grew up at Disney Land, so I have a very special place in my heart for Disney World (I've never been there). I think it's sort of my default answer.
That's all folks!
Alright, I nominate
Lydia from 22 is still young adult
Fantasy Angel from Avid Reader
Parneet from The Enchanted Book
Jess from Princesscia of Books
Tasha from Head in the Clouds, Heart in the Books
Let's get random ya'll