Hola` my fellow book lovers!
I come to you today as a victim of another glorious game of book tag (Just kidding, you know I love it ; D). The lovely Jordyn over at J.Bookish has both created a new tag and completed it herself.If you haven't already, you really should be following her. Not only are her posts beautifully constructed and written, but they're hilarious and informative as well.
Well, anyway. Without further ado, I bring you The Seasons of Book Blogging Tag! Dun Dun Dun…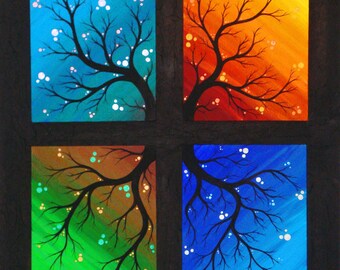 Rules and Regulations:
Thank the creator and the person who tagged you.
Begin with the month in which you have been tagged and move forward from there!
State the best gift you've ever been given after you answer the question for your birthday month.
Tag whomever you'd like when you're finished.. or else you'll be "it" forever.
Have fun, of course!
November is the month when we're reminded of how much we have to be thankful for. Choose one book you're grateful for having read and give a shout-out to the person who recommended it!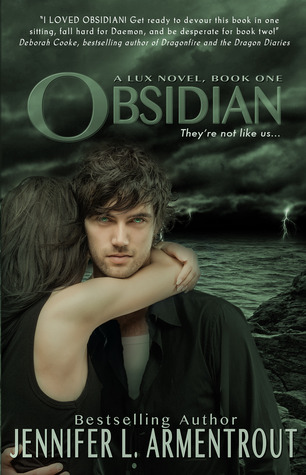 The person who recommended me this book was actually Christine from PolandBanana's books over on youtube. I stumbled across her book talk one day and I fell in love with the premise – needless to say, I dove right in after that . I have a lot of other recommendations from all of my new blogging friends, I just haven't gotten around to reading them yet (shame on me.)
December is a time when friends and families come together and celebrate. Name one book you would give as a gift.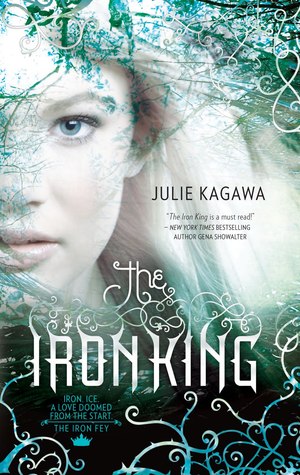 Hmm… for this one I really had to think. I mean, what's a book that most people wouldn't have but would probably perfectly happy getting? I tried to come up with something that doesn't get as much hype as it should – I swear, finding people (that I didn't create of course) who love this series as much as I do is like finding a needle in a giant haystack of fangirls. The world needs more Puck and Ash in their lives, and therefore I will share this every chance that I get.
January begins a new year. Name a resolution you made this year and if you've kept it or not!
I actually, for once in my life, did make a resolution this year. I told myself that I was going to keep kicking ass in school. I was going to work, do all of my homework, and keep myself on the dean's list – and damn if I'm not proud of myself for sticking with it.
February is the month for relationships. Name your favorite book relationship: romantic, platonic, or familial, your choice!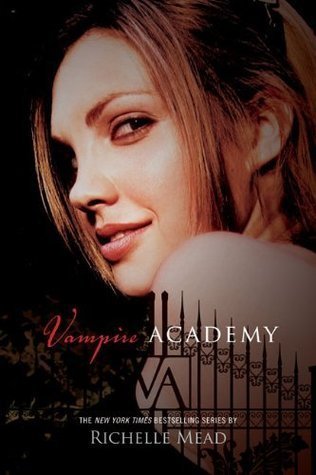 Not only is this one of my favorite series of all time, it is also one of my favorite books about friendship. I know, not what you were expecting right? Vampire Academy is driven solely by the relationship between Lisa and Rose. They are best friends, sisters really – and it is beautiful. Rose would do anything to protect Lisa and visa versa. They have such a complex, raw relationship and I've never read anything like it. Sure there are romantic interests for both of them * cough* Dimitri and Christian *cough*, but romance is never the main plot point.
March is the month for luck and new beginnings. Name a book or series that you would like to re-experience as if you'd never read it.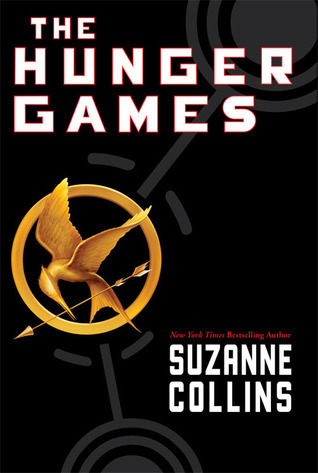 Without a doubt, I would love to reread The Hunger Games with fresh eyes. I plan on rereading them again anyway, especially because the last movie comes out tomorrow. This series is dear to my heart and it always will be. May the odds be ever in your favor.
April is a spectacularly ordinary month. Name a book that was so over-hyped that it just could not live up to your expectations.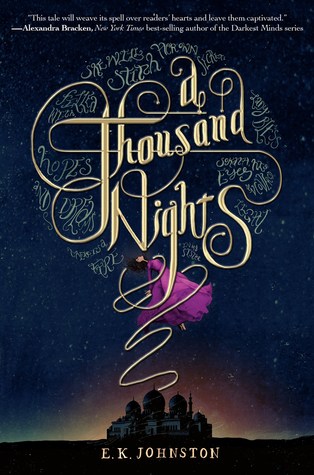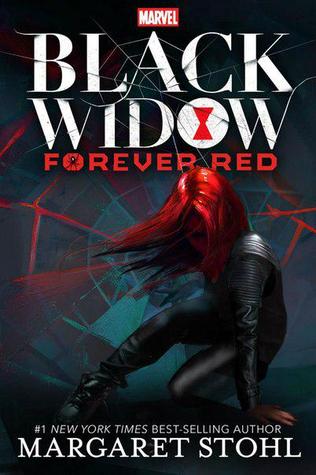 Hmm… with this one, I was torn between two options. Both Black Widow and A Thousand Nights were extremely hyped books that basically made me want to stick needles in my eyes. I can't even think about how much I hate them without wanting to vomit or something.
May is the month when the flowers start to bloom. Name a book that was a pleasant surprise to you.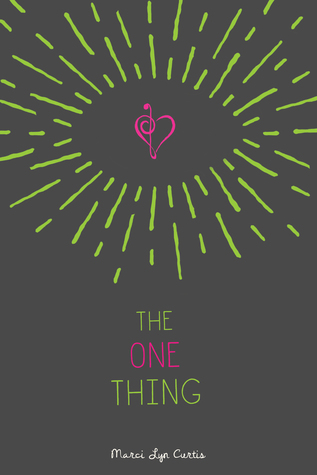 Definitely The One Thing by Marci Lynn Curtis. I wasn't expecting much out of this book, especially considering I had been in a rut of bad ones – but it completely blew me away. This book was beautiful.. and Ben.. oh goodness, that little boy was so damn cute.
June is the time to take a break. Name a book or genre that you like to read when you just need to check out.
When I just want to check out? Well, I either will binge watch television or movies – or I'll go back and reread Twilight. Yupp.. you heard me. I just said the T word.
July is the time to celebrate your independence! Name a book that made you see fireworks. (Figuratively. Please don't light books on fire.)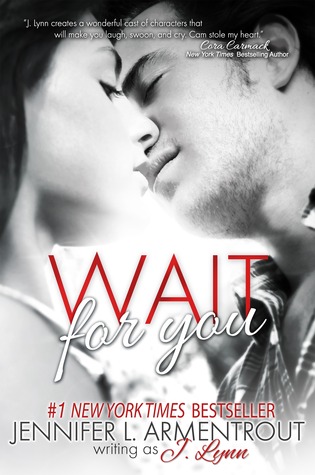 First I had to figure our what was meant by fireworks, so I went with the typical fireworks when you kiss someone. I took fireworks to mean something hot, steamy, and swoonworthy where the characters had amazing chemistry (aka. fireworks.) Now, Wait for You is neither Young Adult nor something I would normally read – but holy hell it was worth it. If you're looking to try New Adult books, I recommend this series whole heartedly. The fact that Jennifer L. Armentrout wrote this has nothing to do with it (I'm lying).
July is also my birthday month, which means I have to pick the best birthday gift I've ever had. You guys want the truth? The best birthday gift I've ever had is spending time with my entire family. I honestly don't care about material things, especially now that I am away at school. More than half of the time, all I want is to go home.
August is the hottest month of the year. Pick an up-and-coming author that you think will be the next hottest thing.
Ohh… this is hard. I've read so many amazing books this year, but when it comes to this I think I am going to have to pick Leigh Bardugo.. Six of Crows guys… ugh. That book is deadly.
September is time for students to go back to school! Pick a book you read for school that you actually enjoyed.
Wait, what if I don't have one? Technically, I really don't have a book I've read for school that I have enjoyed. I pretty much hate all of the books I've read, still do, too. What I did enjoy, though, was reading Hamlet, Much Ado About Nothing, and A Mid Summer Night's Dream. Not technically books, but still school reading.
October is time to celebrate Halloween! Pick one character that you would love to dress up as for Halloween.
Well, I'm about to be very stereotypical. I really want to dress up as Katniss Everdeen guys! Come on, like… the bow, the braid… the badass boots. I've wanted to dress up as her since I read the books. BUT! I want to dress up as the Mockingjay.. all black baby.
That's all folks!
I tag:
Lydia from 22 is still young adult
Fantasy Angel from Avid Reader
Parneet from The Enchanted Book
Jess from Princesscia of Books
Tasha from Head in the Clouds, Heart in the Books
---