Get ready to add these 10 upcoming young adult novels to your bookshelf! I went down the rabbit hole of Goodreads and my bookshelf to see which books our community is most excited to read and carefully crafted this list!
Hotel Ruby by Suzanne Young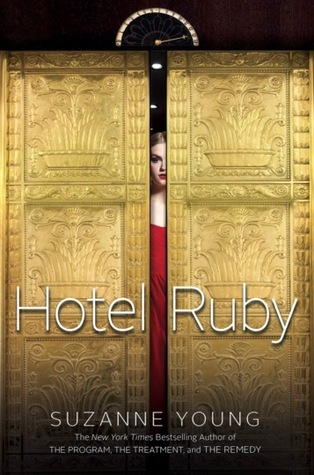 Summary:
When Audrey Casella arrives for an unplanned stay at the grand Hotel Ruby, she's grateful for the detour. Just months after their mother's death, Audrey and her brother, Daniel, are on their way to live with their grandmother, dumped on the doorstep of a DNA-matched stranger because their father is drowning in his grief.
Audrey and her family only plan to stay the night, but life in the Ruby can be intoxicating, extending their stay as it provides endless distractions—including handsome guest Elias Lange, who sends Audrey's pulse racing. However, the hotel proves to be as strange as it is beautiful. Nightly fancy affairs in the ballroom are invitation only, and Audrey seems to be the one guest who doesn't have an invite. Instead, she joins the hotel staff on the rooftop, catching whispers about the hotel's dark past.
The more Audrey learns about the new people she's met, the more her curiosity grows. She's torn in different directions—the pull of her past with its overwhelming loss, the promise of a future that holds little joy, and an in-between life in a place that is so much more than it seems…
Welcome to the Ruby.
November 3rd 2015 by Simon Pulse
2. The Anatomical Shape of a Heart by Jenn Bennett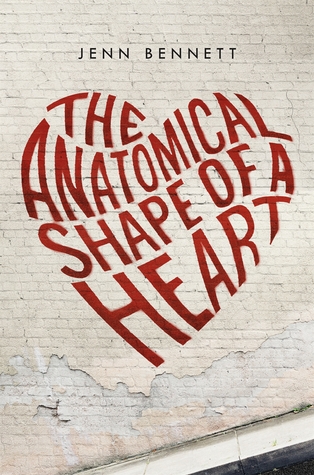 Summary:
Artist Beatrix Adams knows exactly how she's spending the summer before her senior year. Determined to follow in Leonardo da Vinci's footsteps, she's ready to tackle the one thing that will give her an advantage in a museum-sponsored scholarship contest: drawing actual cadavers. But when she tries to sneak her way into the hospital's Willed Body program and misses the last metro train home, she meets a boy who turns her summer plans upside down.
Jack is charming, wildly attractive . . . and possibly one of San Francisco's most notorious graffiti artists. On midnight buses and city rooftops, Beatrix begins to see who Jack really is—and tries to uncover what he's hiding that leaves him so wounded. But will these secrets come back to haunt him? Or will the skeletons in Beatrix's own family's closet tear them apart?
November 3rd 2015 by Feiwel & Friends
3. The Lies About the Truth by Courtney C. Stevens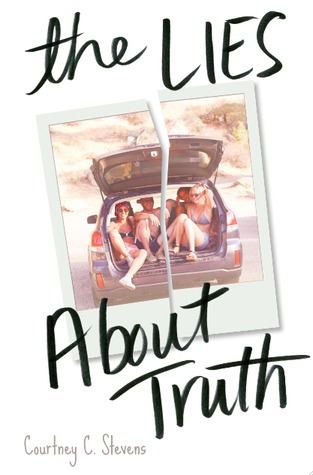 Summary:
Sadie Kingston, is a girl living in the aftermath. A year after surviving a car accident that killed her friend Trent and left her body and face scarred, she can't move forward. The only person who seems to understand her is Trent's brother, Max.
As Sadie begins to fall for Max, she's unsure if she is truly healed enough to be with him — even if Max is able to look at her scars and not shy away. But when the truth about the accident and subsequent events comes to light, Sadie has to decide if she can embrace the future or if she'll always be trapped in the past.
November 3rd 2015 by HarperTeen
4. Need by Joelle Charbonneau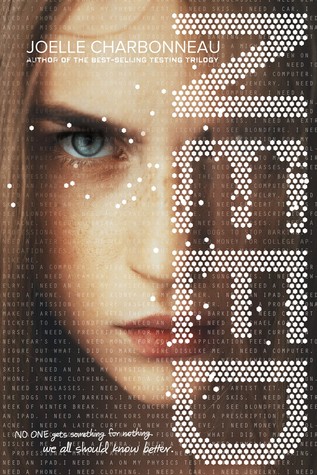 Summary:
Teenagers at Wisconsin's Nottawa High School are drawn deeper into a social networking site that promises to grant their every need . . . regardless of the consequences. Soon the site turns sinister, with simple pranks escalating to malicious crimes. The body count rises. In this chilling YA thriller, the author of the best-selling Testing trilogy examines not only the dark side of social media, but the dark side of human nature.
November 3rd 2015 by HMH Books for Young Readers
5. All In by Jennifer Lynn Barnes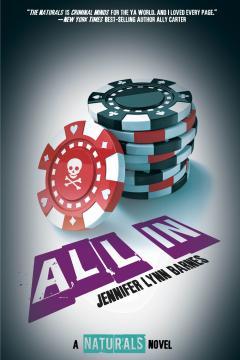 Summary:
Three casinos. Three bodies. Three days.
After a string of brutal murders in Las Vegas, Cassie Hobbes and the Naturals are called in to investigate. But even with the team's unique profiling talents, these murders seem baffling: unlike many serial killers, this one uses different methods every time. All of the victims were killed in public, yet the killer does not show up on any tape. And each victim has a string of numbers tattooed on their wrist. Hidden in the numbers is a code—and the closer the Naturals come to unraveling the mystery, the more perilous the case becomes.
Meanwhile, Cassie is dealing with an equally dangerous and much more painful mystery. For the first time in years, there's been a break in her mother's case. As personal issues and tensions between the team mount, Cassie and the Naturals will be faced with impossible odds—and impossible choices.
November 3rd 2015 by Disney-Hyperion
6. Soundless by Richelle Mead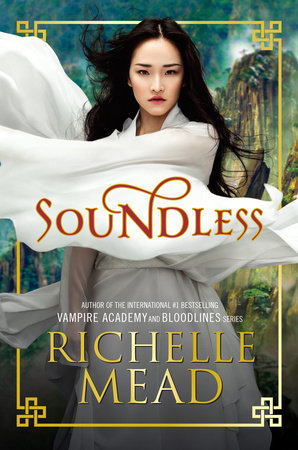 Summary:
For as long as Fei can remember, there has been no sound in her village, where rocky terrain and frequent avalanches prevent residents from self-sustaining. Fei and her people are at the mercy of a zipline that carries food up the treacherous cliffs from Beiguo, a mysterious faraway kingdom.
When villagers begin to lose their sight, deliveries from the zipline shrink and many go hungry. Fei's home, the people she loves, and her entire existence is plunged into crisis, under threat of darkness and starvation.
But soon Fei is awoken in the night by a searing noise, and sound becomes her weapon.
Richelle Mead takes readers on a triumphant journey from the peak of Fei's jagged mountain village to the valley of Beiugo, where a startling truth and an unlikely romance will change her life forever…
November 10th 2015 by Razorbill
7. Da Vinci's Tiger by L.M. Elliott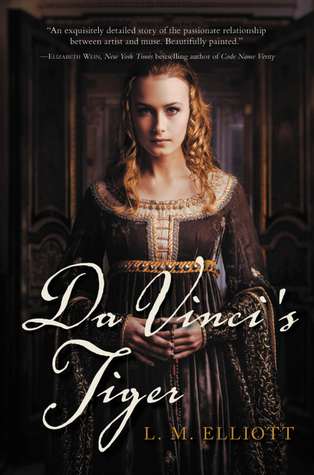 Summary:
Young, beautiful, and witty, Ginevra de' Benci longs to take part in the artistic ferment of Renaissance Florence. But as the daughter of a wealthy family in a society dictated by men, she is trapped in an arranged marriage, expected to limit her creativity to domestic duties. Her poetry reveals her deepest feelings, and she aches to share her work, to meet painters and sculptors mentored by the famed Lorenzo de Medici, and to find love.
When the charismatic Venetian ambassador, Bernardo Bembo, arrives in Florence, he introduces Ginevra to a dazzling circle of patrons, artists, and philosophers—a world of thought and conversation she has yearned for. She is instantly attracted to the handsome newcomer, who admires her mind as well as her beauty. Yet Ginevra remains conflicted about his attentions. Choosing her as his Platonic muse, Bembo commissions a portrait by a young Leonardo da Vinci. Posing for the brilliant painter inspires an intimate connection between them—one Ginevra can only begin to understand. In a rich and enthralling world of exquisite art, elaborate feasts, and exhilarating jousts, she faces many temptations to discover her voice, artistic companionship, and a love that defies categorization. In the end, she and Leonardo are caught up in a dangerous and deadly battle between powerful families.
November 10th 2015 by Katherine Tegen Books
8. Unforgiven by Lauren Kate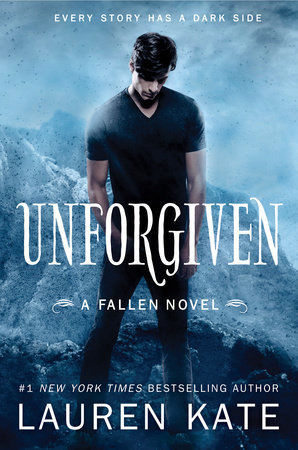 Summary:
High school can be hell.
Cam knows what it's like to be haunted. He's spent more time in Hell than any angel ever should. And his freshest Hell is high school, where Lilith, the girl he can't stop loving, is serving out a punishment for his crimes.
Cam made a bet with Lucifer: he has fifteen days to convince the only girl who really matters to him to love him again. If he succeeds, Lilith will be allowed back into the world, and they can live their lives together. But if he fails…there's a special place in Hell just for him.
Tick-tock.
Spread your wings and cry as bad boy dark angel Cam finally reveals his anguished heart in the epic new FALLEN novel, UNFORGIVEN.
November 10th 2015 by Delacorte Press
9. Dangerous Lies by Becca Fitzpatrick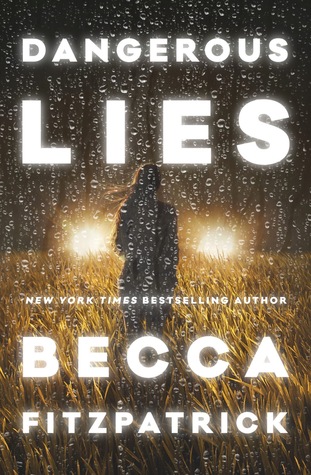 Summary:
Stella Gordon is not her real name. Thunder Basin, Nebraska, is not her real home. This is not her real life.
After witnessing a lethal crime, Stella Gordon is sent to the middle of nowhere for her own safety before she testifies against the man she saw kill her mother's drug dealer.
But Stella was about to start her senior year with the boyfriend she loves. How can she be pulled away from the only life she knows and expected to start a new one in Nebraska? Stella chafes at her protection and is rude to everyone she meets. She's not planning on staying long, so why be friendly? Then she meets Chet Falconer and it becomes harder to keep her guard up, even as her guilt about having to lie to him grows.
As Stella starts to feel safer, the real threat to her life increases—because her enemies are actually closer than she thinks…
November 10th 2015 by Simon & Schuster
10. Rules for 50/50 Chances by Kate McGovern
Summary:
A heartrending but ultimately uplifting debut novel about learning to accept life's uncertainties; a perfect fit for the current trend in contemporary realistic novels that confront issues about life, death, and love.
Seventeen-year-old Rose Levenson has a decision to make: Does she want to know how she's going to die? Because when Rose turns eighteen, she can take the test that will tell her if she carries the genetic mutation for Huntington's disease, the degenerative condition that is slowly killing her mother. With a fifty-fifty shot at inheriting her family's genetic curse, Rose is skeptical about pursuing anything that presumes she'll live to be a healthy adult—including going to ballet school and the possibility of falling in love. But when she meets a boy from a similarly flawed genetic pool, and gets an audition for a dance scholarship in California, Rose begins to question her carefully-laid rules.
November 24th 2015 by Farrar, Straus and Giroux (BYR)