Teaser Tuesdays is a weekly bookish meme, hosted by MizB of Should Be Reading
This weeks Teaser Tuesday is for The Scorpion Rules by Erin Bow!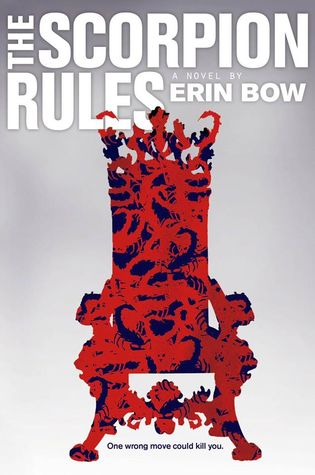 It wasn't a global war — more a global series of regional wars. We called them the War Storms. They were bad. The water reserves gave out, the food supplies collapsed, and everybody caught these exciting new diseases, which is one of those fun side effects of climate shift that we didn't pay enough attention to in the planning stages. I saw the plague pits, I saw the starving armies, and eventually I…
Well, it was my job, wasn't it? I saved you.
"I'm so sick of rational. Tell me something rational, Princess Greta. Will your mother let you die?"
Flat on my back in the dust, I answered him, "Of course."