Teaser Tuesdays is a weekly bookish meme, hosted by MizB of Should Be Reading
This weeks Teaser Tuesday is for The Weight of Feathers by Anna-Marie McLemore!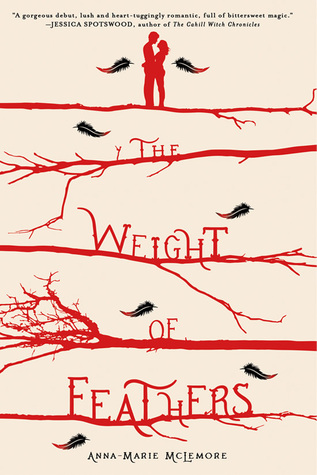 He held a wet palm to her cheek. "I don't want you getting hurt."

"Everybody gets hurt," she said. "You know that."
Lace knew the danger of touching a Corbeau. Her abuela said she'd be better off petting a rattlesnake. But these feathers were not the Corbeaus' skin. They didn't hold the same poison as a Corbeau's body.