Get ready to add these 25 upcoming young adult novels to your bookshelf! I've taken picks from both my bookshelf and from Goodreads, you won't want to miss them.
Queen of Shadows by Sarah J. Maas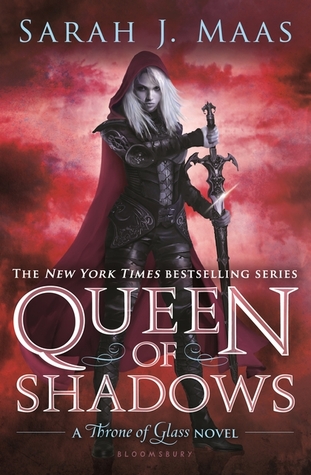 Summary:
 Everyone Celaena Sardothien loves has been taken from her. But she's at last returned to the empire—for vengeance, to rescue her once-glorious kingdom, and to confront the shadows of her past . . .
She will fight for her cousin, a warrior prepared to die just to see her again. She will fight for her friend, a young man trapped in an unspeakable prison. And she will fight for her people, enslaved to a brutal king and awaiting their lost queen's triumphant return.
Celaena's epic journey has captured the hearts and imaginations of millions across the globe. This fourth volume will hold readers rapt as Celaena's story builds to a passionate, agonizing crescendo that might just shatter her world.
September 1st 2015 by Bloomsbury USA Children
2. Everything, Everything by Nicola Yoon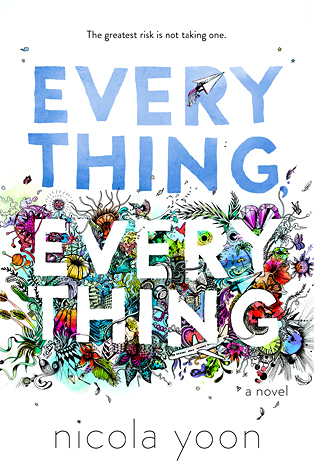 Summary: 
My disease is as rare as it is famous. Basically, I'm allergic to the world. I don't leave my house, have not left my house in seventeen years. The only people I ever see are my mom and my nurse, Carla.
But then one day, a moving truck arrives next door. I look out my window, and I see him. He's tall, lean and wearing all black—black T-shirt, black jeans, black sneakers, and a black knit cap that covers his hair completely. He catches me looking and stares at me. I stare right back. His name is Olly.
Maybe we can't predict the future, but we can predict some things. For example, I am certainly going to fall in love with Olly. It's almost certainly going to be a disaster.
September 1st 2015 by Delacorte Books for Young Readers
3. Vengeance Road by Erin Bowman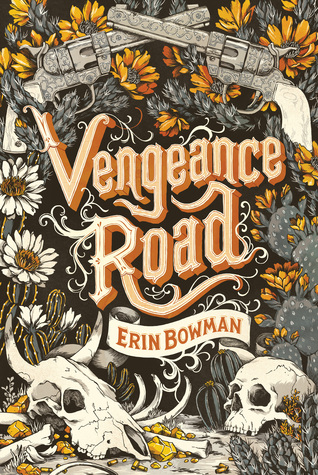 Summary: 
When Kate Thompson's father is killed by the notorious Rose Riders for a mysterious journal that reveals the secret location of a gold mine, the eighteen-year-old disguises herself as a boy and takes to the gritty plains looking for answers and justice. What she finds are devious strangers, dust storms, and a pair of brothers who refuse to quit riding in her shadow. But as Kate gets closer to the secrets about her family, she gets closer to the truth about herself and must decide if there's room for love in a heart so full of hate.
September 1st 2015 by HMH Books for Young Readers
4. Fans of the Impossible Life by Kate Scelsa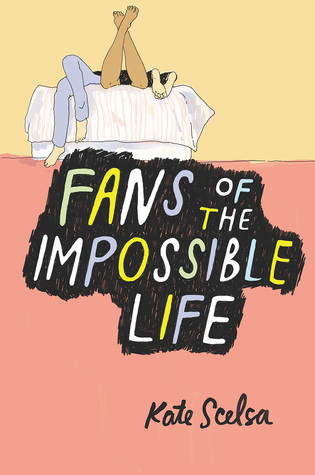 Summary: 
A captivating and profound debut novel about complicated love and the friendships that have the power to transform you forever, perfect for fans of The Perks of Being a Wallflower.
Mira is starting over at Saint Francis Prep. She promised her parents she would at least try to pretend that she could act like a functioning human this time, not a girl who can't get out of bed for days on end, who only feels awake when she's with Sebby.
Jeremy is the painfully shy art nerd at Saint Francis who's been in self-imposed isolation after an incident that ruined his last year of school. When he sees Sebby for the first time across the school lawn, it's as if he's been expecting this blond, lanky boy with mischief glinting in his eye.
Sebby, Mira's gay best friend, is a boy who seems to carry sunlight around with him. Even as life in his foster home starts to take its toll, Sebby and Mira together craft a world of magic rituals and impromptu road trips, designed to fix the broken parts of their lives.
As Jeremy finds himself drawn into Sebby and Mira's world, he begins to understand the secrets that they hide in order to protect themselves, to keep each other safe from those who don't understand their quest to live for the impossible.
September 8th 2015 by Balzer + Bray
5. The Weight of Feathers by Anna-Marie McLemore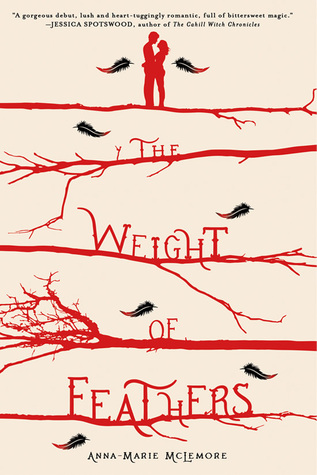 Summary: 
For twenty years, the Palomas and the Corbeaus have been rivals and enemies, locked in an escalating feud for over a generation. Both families make their living as traveling performers in competing shows—the Palomas swimming in mermaid exhibitions, the Corbeaus, former tightrope walkers, performing in the tallest trees they can find.
Lace Paloma may be new to her family's show, but she knows as well as anyone that the Corbeaus are pure magia negra, black magic from the devil himself. Simply touching one could mean death, and she's been taught from birth to keep away. But when disaster strikes the small town where both families are performing, it's a Corbeau boy, Cluck, who saves Lace's life. And his touch immerses her in the world of the Corbeaus, where falling for him could turn his own family against him, and one misstep can be just as dangerous on the ground as it is in the trees.
September 15th 2015 by Thomas Dunne
6. One by Sarah Crossan

Summary: 
Tippi and Grace share everything—clothes, friends . . . even their body. Writing in free verse, Sarah Crossan tells the sensitive and moving story of conjoined twin sisters, which will find fans in readers of Gayle Forman, Jodi Picoult, and Jandy Nelson.
Tippi and Grace. Grace and Tippi. For them, it's normal to step into the same skirt. To hook their arms around each other for balance. To fall asleep listening to the other breathing. To share. And to keep some things private. The two sixteen-year-old girls have two heads, two hearts, and each has two arms, but at the belly, they join. And they are happy, never wanting to risk the dangerous separation surgery.
But the girls' body is beginning to fight against them. And soon they will have to face the impossible choice they have avoided for their entire lives.
September 15th 2015 by Greenwillow Books
7. Lock & Mori by Heather W. Petty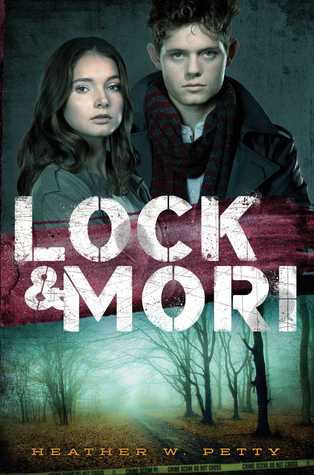 Summary:
In modern-day London, two brilliant high school students, one Sherlock Holmes and a Miss James "Mori" Moriarty, meet. A murder will bring them together. The truth very well might drive them apart.
Before they were mortal enemies, they were much more.
FACT: Someone has been murdered in London's Regent's Park. The police have no leads.
FACT: Miss James "Mori"Moriarty and Sherlock "Lock" Holmes should be hitting the books on a school night. Instead, they are out crashing a crime scene.
FACT: Lock has challenged Mori to solve the case before he does. Challenge accepted.
FACT: Despite agreeing to Lock's one rule–they must share every clue with each other–Mori is keeping secrets.
OBSERVATION: Sometimes you can't trust the people closest to you with matters of the heart. And after this case, Mori may never trust Lock again.
September 15th 2015 by Simon & Schuster Books for Young Readers
8. Mirrored by Alex Flinn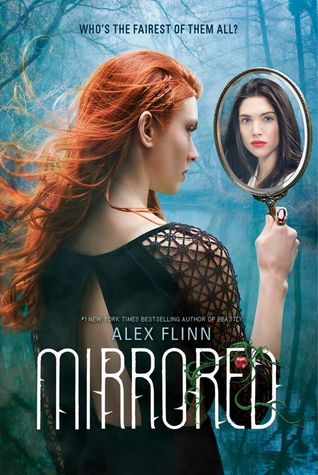 Summary: 
Celine's life is the stuff fairy tales are made of. She's beautiful, talented, and brave. Unfortunately, her tale comes complete with a wicked stepmother! When Violet steps into Celine's life, everything changes and weird things begin to happen to her—bizarre accidents, strange illnesses, and rabid animal attacks. Celine doesn't feel safe anywhere. It's almost as if some hateful witch is out to get her.
And there is. Violet has been waiting all her life to have Celine's father to herself. Getting rid of his gorgeous daughter is child's play for a witch as powerful as she is. Happy-ever-after isn't enough for Violet. She wants to be the fairest of them all, and Celine is in the way . . . but not for long.
Forced to take refuge with her friend Goose and his family, Celine gives up everything she loves and goes deep undercover. But will it be enough to fool Violet, or will Celine's fate be decided by a reflection in a magic mirror? And where do you find Prince Charming in Miami anyway?
Mirrored is a modern retelling of Snow White—told from the points of view of Violet, Celine, and Goose—with all the magic and mystery readers will love.
September 15th 2015 by HarperTeen
9. Tonight the Streets Are Ours by Leila Sales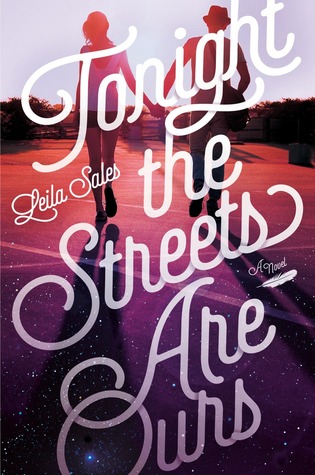 Summary: 
Seventeen-year-old Arden Huntley is recklessly loyal. Taking care of her loved ones is what gives Arden purpose in her life and makes her feel like she matters. But she's tired of being loyal to people who don't appreciate her—including her needy best friend and her absent mom.
Arden finds comfort in a blog she stumbles upon called "Tonight the Streets Are Ours," the musings of a young New York City writer named Peter. When Peter is dumped by the girlfriend he blogs about, Arden decides to take a road trip to see him.
During one crazy night out in NYC filled with parties, dancing, and music—the type of night when anything can happen, and nearly everything does—Arden discovers that Peter isn't exactly who she thought he was. And maybe she isn't exactly who she thought she was, either.
September 15th 2015 by Farrar, Straus and Giroux (BYR)
10. Juniors by Kaui Hart Hemmings
Summary: 
Lea Lane has lived in between all her life.
Part Hawaiian, part Mainlander. Perpetual new girl at school. Hanging in the shadow of her actress mother's spotlight. And now: new resident of the prominent West family's guest cottage.
Bracing herself for the embarrassment of being her classmates' latest charity case, Lea is surprised when she starts becoming friends with Will and Whitney West instead—or in the case of gorgeous, unattainable Will, possibly even more than friends. And despite their differences, Whitney and Lea have a lot in common: both are navigating a tangled web of relationships, past disappointments and future hopes. As things heat up with Will, and her friendship with Whitney deepens, Lea has to decide how much she's willing to change in order to fit into their world.
Lea Lane has lived in between all her life. But it isn't until her junior year that she learns how to do it on her own terms.
September 22nd 2015 by G.P. Putnam's Sons Books for Young Readers
11. What We Saw by Aaron Hartzler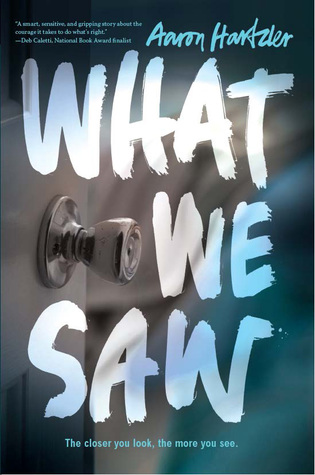 Summary: 
Kate Weston can piece together most of the bash at John Doone's house: shots with Stacey Stallard, Ben Cody taking her keys and getting her home early—the feeling that maybe he's becoming more than just the guy she's known since they were kids.
But when a picture of Stacey passed out over Deacon Mills's shoulder appears online the next morning, Kate suspects she doesn't have all the details. When Stacey levels charges against four of Kate's classmates, the whole town erupts into controversy. Facts that can't be ignored begin to surface, and every answer Kate finds leads back to the same question: Where was Ben when a terrible crime was committed?
This story—inspired by real events—from debut novelist Aaron Hartzler takes an unflinching look at silence as a form of complicity. It's a book about the high stakes of speaking up, and the razor thin line between guilt and innocence that so often gets blurred, one hundred and forty characters at a time.
September 22nd 2015 by Harper Teen
12. Walk on Earth a Stranger by Rae Carson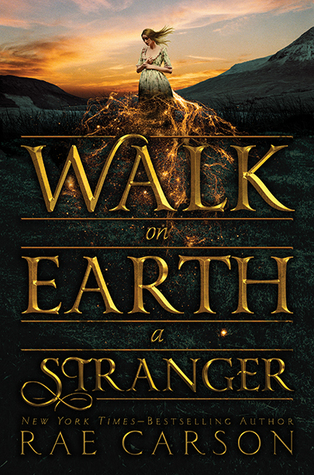 Summary:
Lee Westfall has a secret. She can sense the presence of gold in the world around her. Veins deep beneath the earth, pebbles in the river, nuggets dug up from the forest floor. The buzz of gold means warmth and life and home—until everything is ripped away by a man who wants to control her. Left with nothing, Lee disguises herself as a boy and takes to the trail across the country. Gold was discovered in California, and where else could such a magical girl find herself, find safety?
September 22nd 2015 by Greenwillow Books
13. Nightfall by Jake Halpern and Peter Kujawinski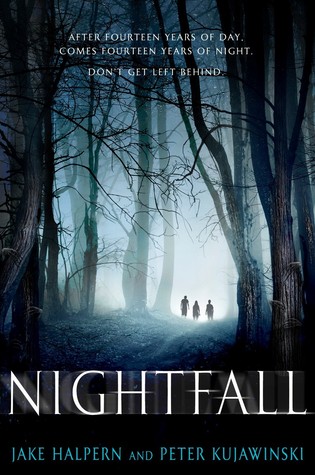 Summary: 
On Marin's island, sunrise doesn't come every twenty-four hours—it comes every twenty-eight years. Now the sun is just a sliver of light on the horizon. The weather is turning cold and the shadows are growing long.
Because sunset triggers the tide to roll out hundreds of miles, the islanders are frantically preparing to sail south, where they will wait out the long Night.
Marin and her twin brother, Kana, help their anxious parents ready the house for departure. Locks must be taken off doors. Furniture must be arranged. Tables must be set. The rituals are puzzling—bizarre, even—but none of the adults in town will discuss why it has to be done this way.
Just as the ships are about to sail, a teenage boy goes missing—the twins' friend Line. Marin and  Kana are the only ones who know the truth about where Line's gone, and the only way to rescue him is by doing it themselves. But Night is falling. Their island is changing.
And it may already be too late.
September 22nd 2015 by G.P. Putnam's Sons Books for Young Readers
14. The Scorpion Rules by Erin Bow
Summary: 
A world battered by climate shift and war turns to an ancient method of keeping peace: the exchange of hostages. The Children of Peace – sons and daughters of kings and presidents and generals – are raised together in small, isolated schools called Prefectures. There, they learn history and political theory, and are taught to gracefully accept what may well be their fate: to die if their countries declare war.
Greta Gustafsen Stuart, Duchess of Halifax and Crown Princess of the Pan-Polar Confederation, is the pride of the North American Prefecture. Learned and disciplined, Greta is proud of her role in keeping the global peace — even though, with her country controlling two-thirds of the world's most war-worthy resource — water — she has little chance of reaching adulthood alive.
Enter Elián Palnik, the Prefecture's newest hostage and biggest problem. Greta's world begins to tilt the moment she sees Elián dragged into the school in chains. The Prefecture's insidious surveillance, its small punishments and rewards, can make no dent in Elián, who is not interested in dignity and tradition, and doesn't even accept the right of the UN to keep hostages.
What will happen to Elián and Greta as their two nations inch closer to war?
September 22nd 2015 by Margaret K. McElderry Books
15. Six of Crows by Leigh Bardugo
Summary: 
Ketterdam: a bustling hub of international trade where anything can be had for the right price—and no one knows that better than criminal prodigy Kaz Brekker. Kaz is offered a chance at a deadly heist that could make him rich beyond his wildest dreams. But he can't pull it off alone…
A convict with a thirst for revenge.
A sharpshooter who can't walk away from a wager.
A runaway with a privileged past.
A spy known as the Wraith.
A Heartrender using her magic to survive the slums.
A thief with a gift for unlikely escapes.
Six dangerous outcasts. One impossible heist. Kaz's crew is the only thing that might stand between the world and destruction—if they don't kill each other first.
September 29th 2015 by Henry Holt and Company
I'm so excited for all of these books, it is sort of ridiculous, actually. I hope all of you are looking forward to these just as much as I am. What are some of your most anticipated books for September?